Searching for a last minute gift idea? Search no longer… with supplies found in most pantries, you can whip up a sweet-smelling Peppermint Body Scrub in minutes! Plus, print a set of sugar scrub labels to package it beautifully.
A few weekends ago, several friends and I gathered together for a craft night. My favorite of the four crafts was a peppermint body scrub that can be completed in minutes (seriously, about 5 minutes per batch!) and I'll definitely make more to use as Christmas gifts. Plus, print a set of coordinating sugar scrub labels to package it beautifully!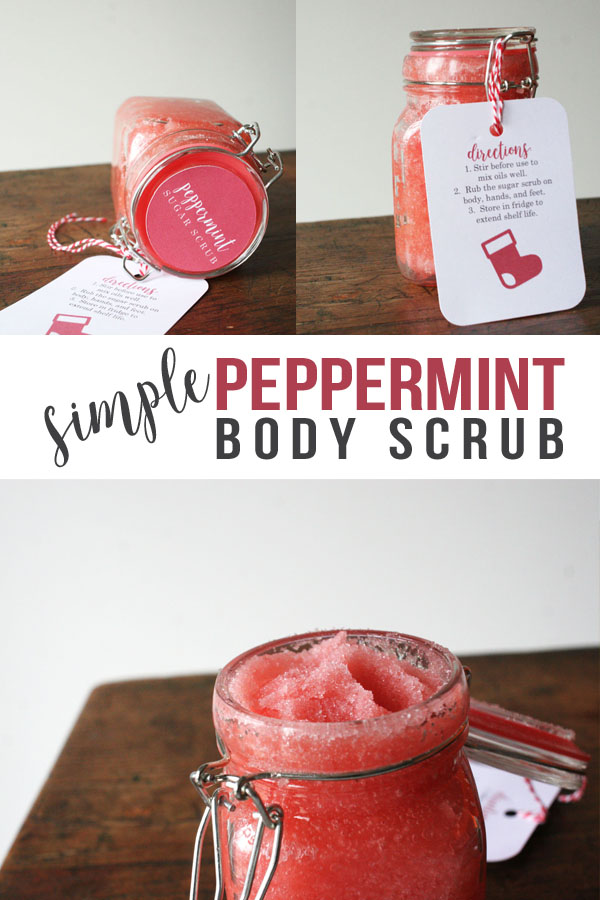 Peppermint Body Scrub Supplies
Large Mixing Bowl
Mixing Spoon
White Sugar
Olive Oil
Spoon
How to Make a Peppermint Body Scrub
Mix 3 parts white sugar with 1 part olive oil in a large mixing bowl.
Add drops of red food coloring gradually while mixing, until the desired color is achieved.
Add several drops of peppermint essential oil to the mix, until the aroma is as desired.
Once the ingredients are well mixed, use a spoon to scoop the body scrub into glass jars.
Finally, add labels to the jars to make the peppermint body scrub ready to give away! Head over to UnOriginal Mom to download the peppermint sugar scrub labels ADD LINK and find the instructions for assembly.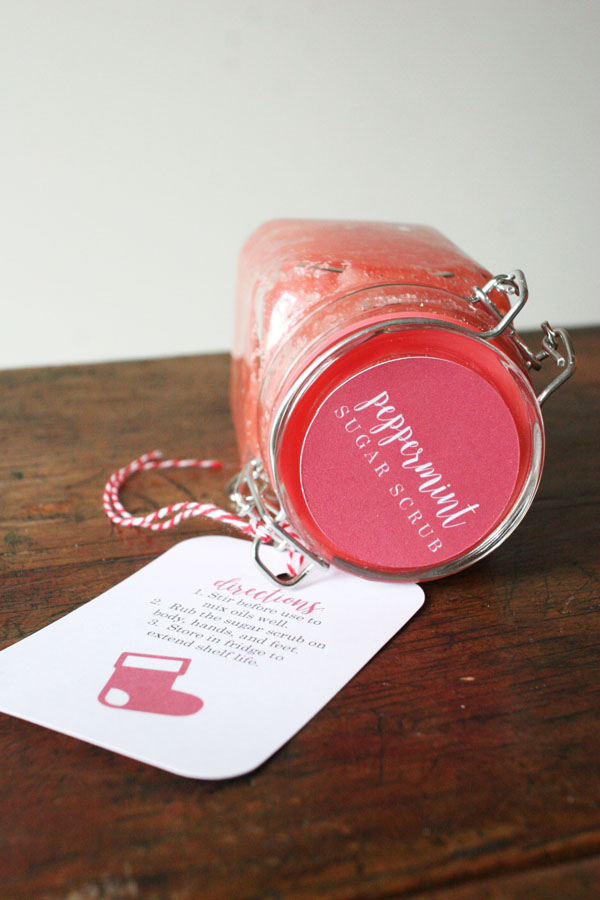 So pretty, right?! It's an affordable gift that is practical, too. Nearly everyone deals with dry hands through the winter, so a jar of peppermint sugar scrub is great as a stocking stuffer or as part of a gift set.
Need more gift ideas? Check out this list of 25+ handmade gift ideas, or stop by my shop for last-minute printable gifts.