Need a better solution for tangled necklaces and stray earrings? Make a DIY jewelry holder or jewelry organizer and get your accessories in order.
Over the last few months, I've been decorating our bedroom (with grasscloth wallpaper, dark painted trim, and Hawaiian art prints), but I haven't solved many of our organizational needs. For example, how do I organize jewelry, necklaces, and earrings?
For me, organizing jewelry always ends up being an afterthought. I plan for clothing storage (such as a wardrobe vs. dresser), off-season clothing storage (especially when working with a small closet), and shoe storage. But, somehow, I neglect my necklace, earring, and bracelet organization.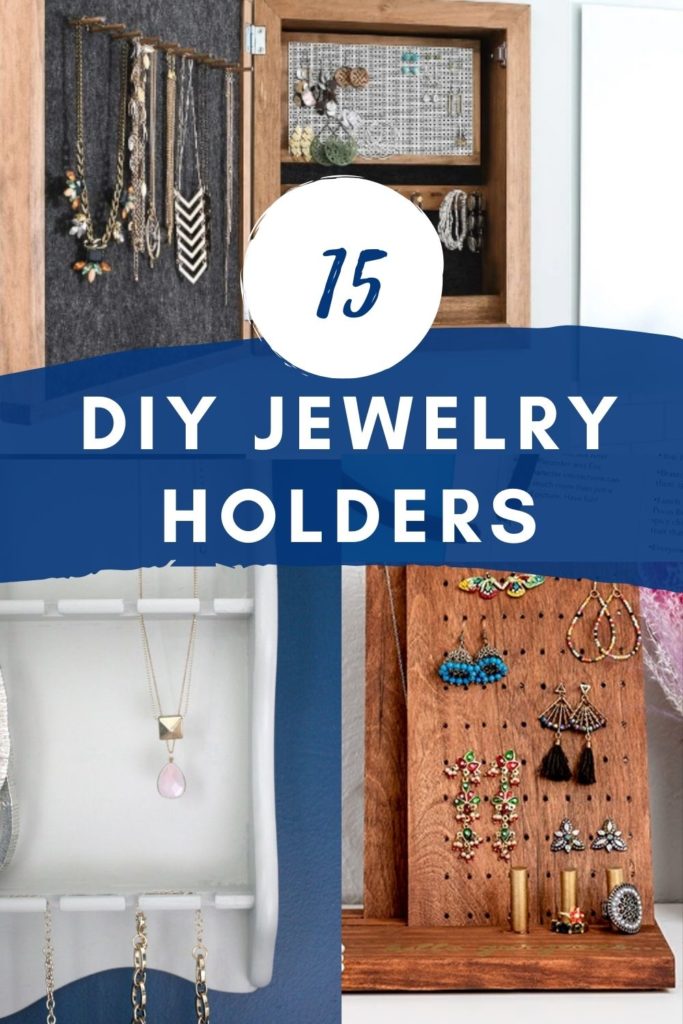 Therefore, I'm preparing for this master bedroom renovation. To start, I'm researching tons of DIY jewelry holders and organizers that could be used in a bedroom (including one that I might reuse from our navy master bedroom makeover).
DIY Jewelry Holders and Organizers
Is your home modern, rustic, cottage, glam, vintage, or farmhouse style? You will be able to find a DIY jewelry holder on this list!
For example, our master bedroom is an eclectic mix of modern and vintage (much like the rest of our modern cottage home). So, I'm searching for DIY jewelry holders that feel modern, yet collected. A few of my favorites are this magnetic organizer, wood wall jewelry holder, and vintage necklace organizer.
Now, let's take a look at all 15 jewelry holder ideas!
Want to save this DIY organization idea? Pin it!