Need lighting or ambiance for your backyard? Add tiki torches to illuminate your deck, patio, or yard.
In the market for new tiki oil lamps? Before you grab bamboo torches from the nearest superstore, take a look at this list of over 20 of the best tiki torches (including tabletop tiki torches) – chock-full of style and personality!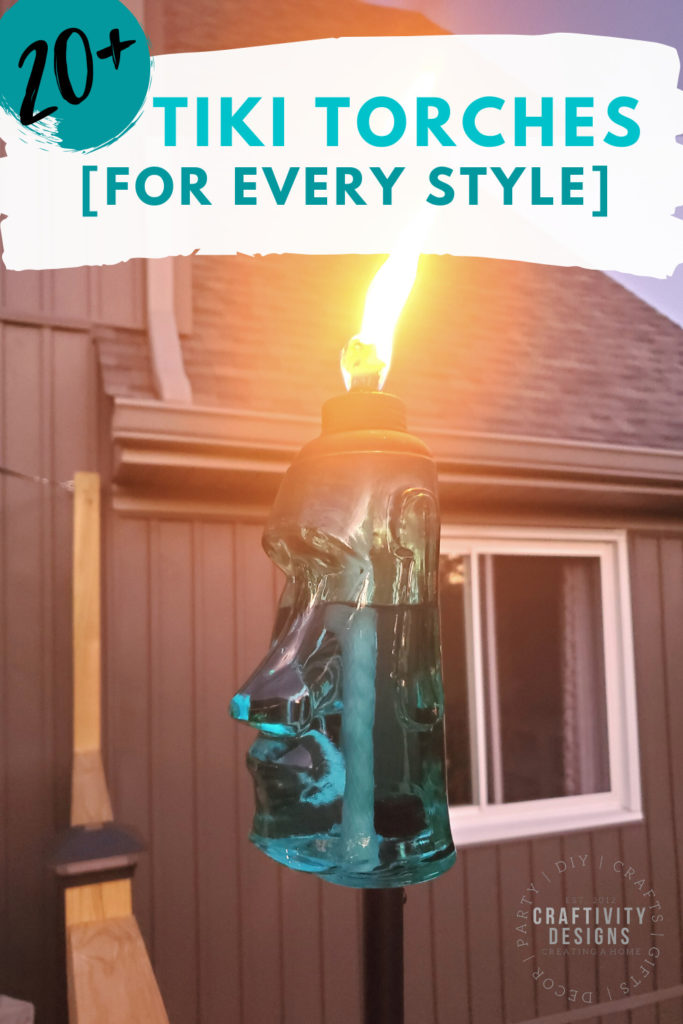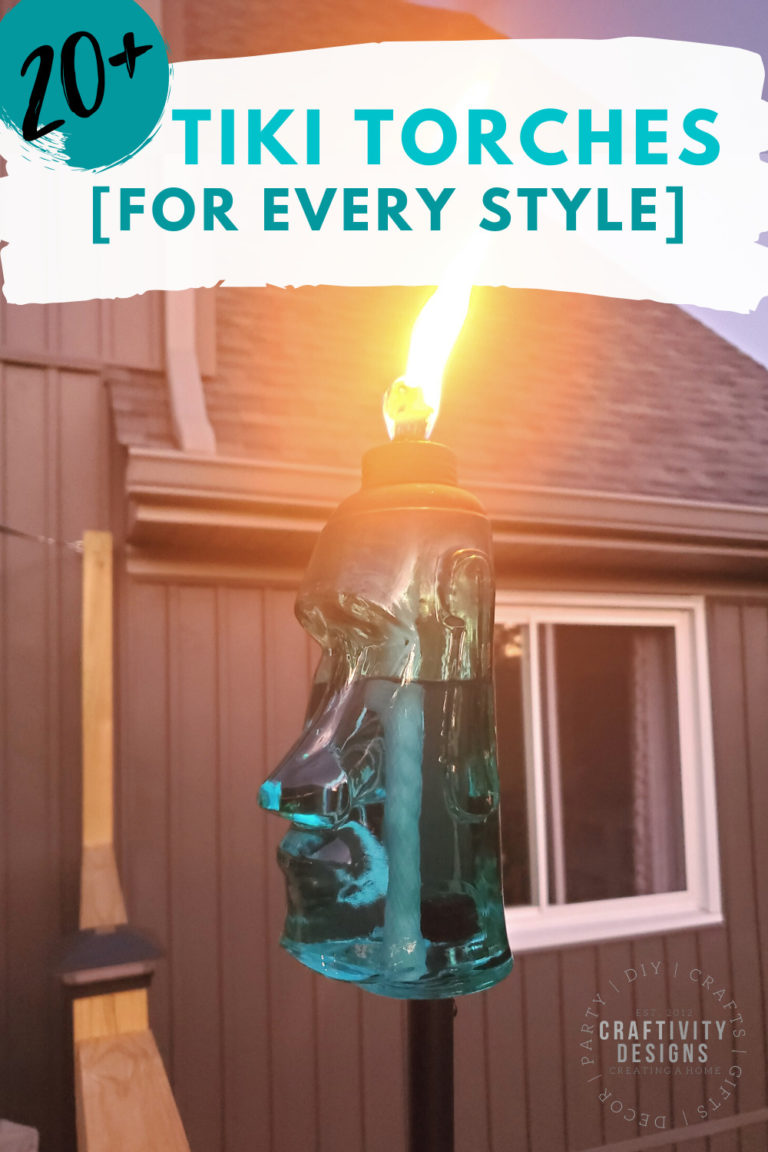 Disclosure: This page includes affiliate links.
Disclosure: This post was partially sponsored by Backyadda. All opinions are my own.
Tiki Torches for Decks
Last summer, we attached tiki torches to deck railing using this product. We love lighting the torches during the evenings for ambiance (and to keep the mosquitos away!).
After building a new deck this summer, we upgraded from basic bamboo torches to glass Polynesian statues filled with tiki oil.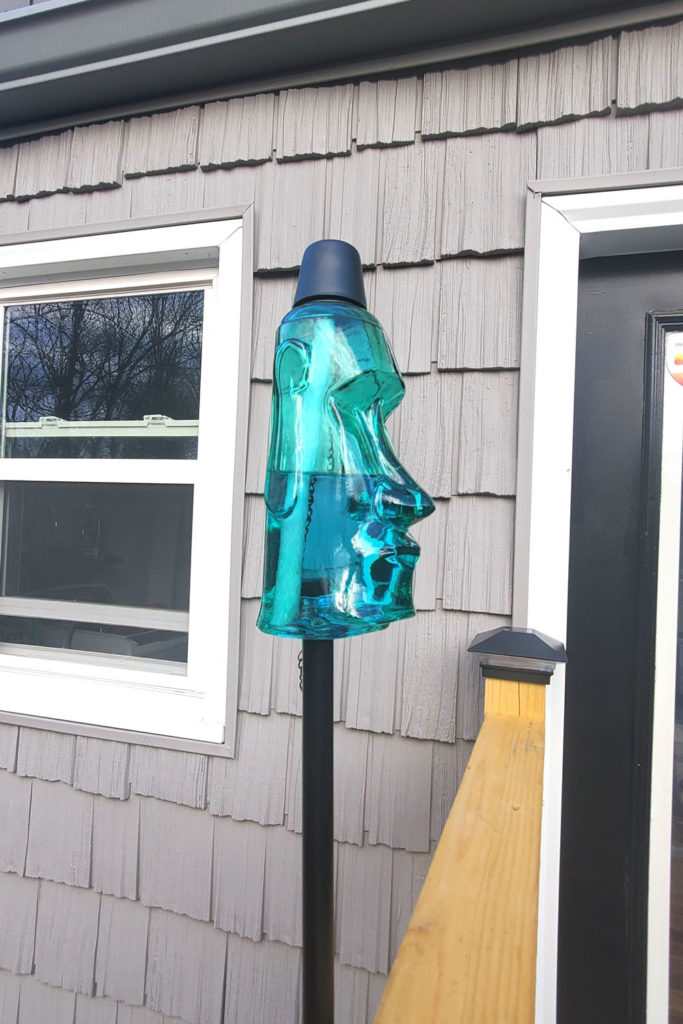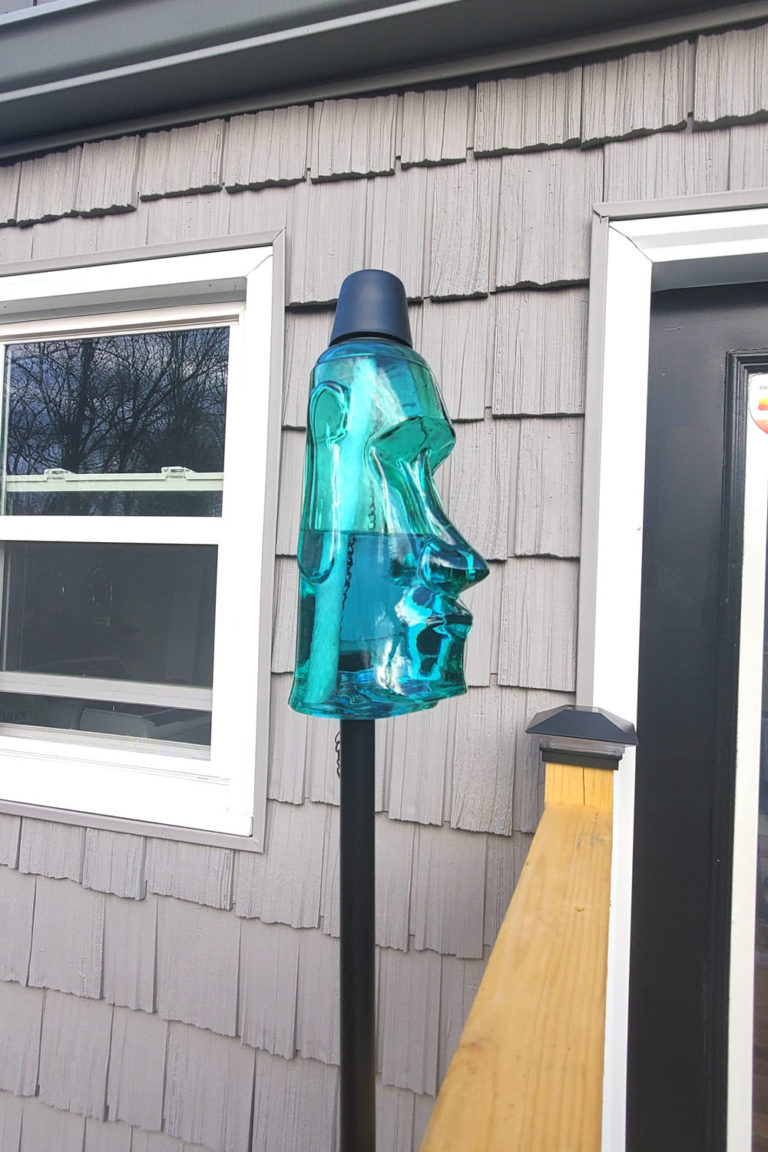 The blue-green glass is stunning in the sunlight and the "King Oahu" face is a fun, understated nod to mid-century tiki culture.
You might also like: 20+ Tiki Decor Ideas (inspired by the Enchanted Tiki Room)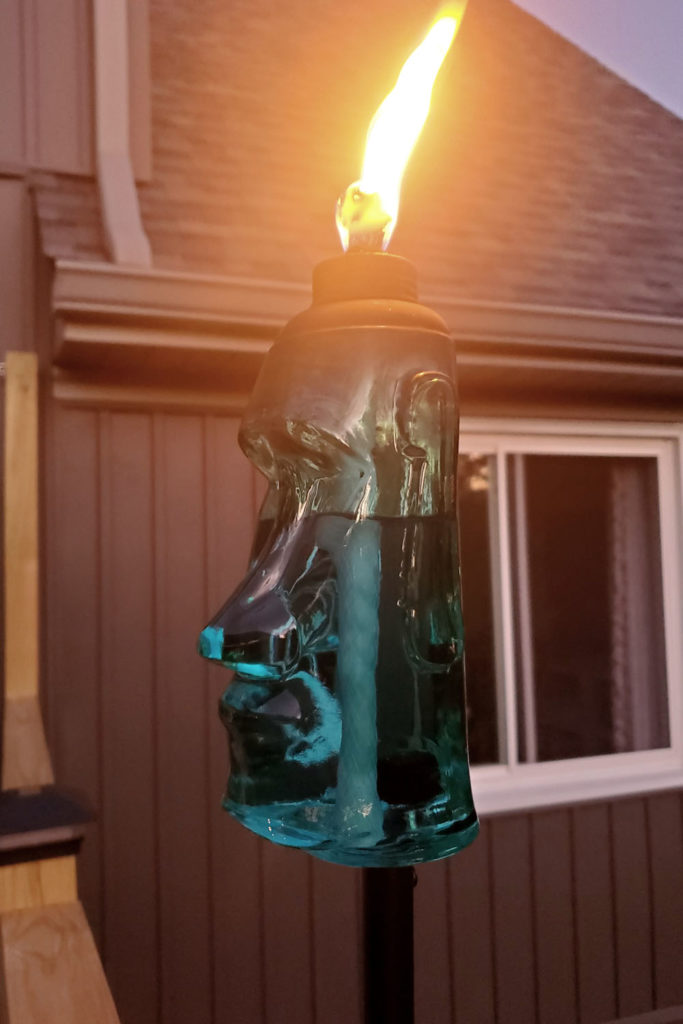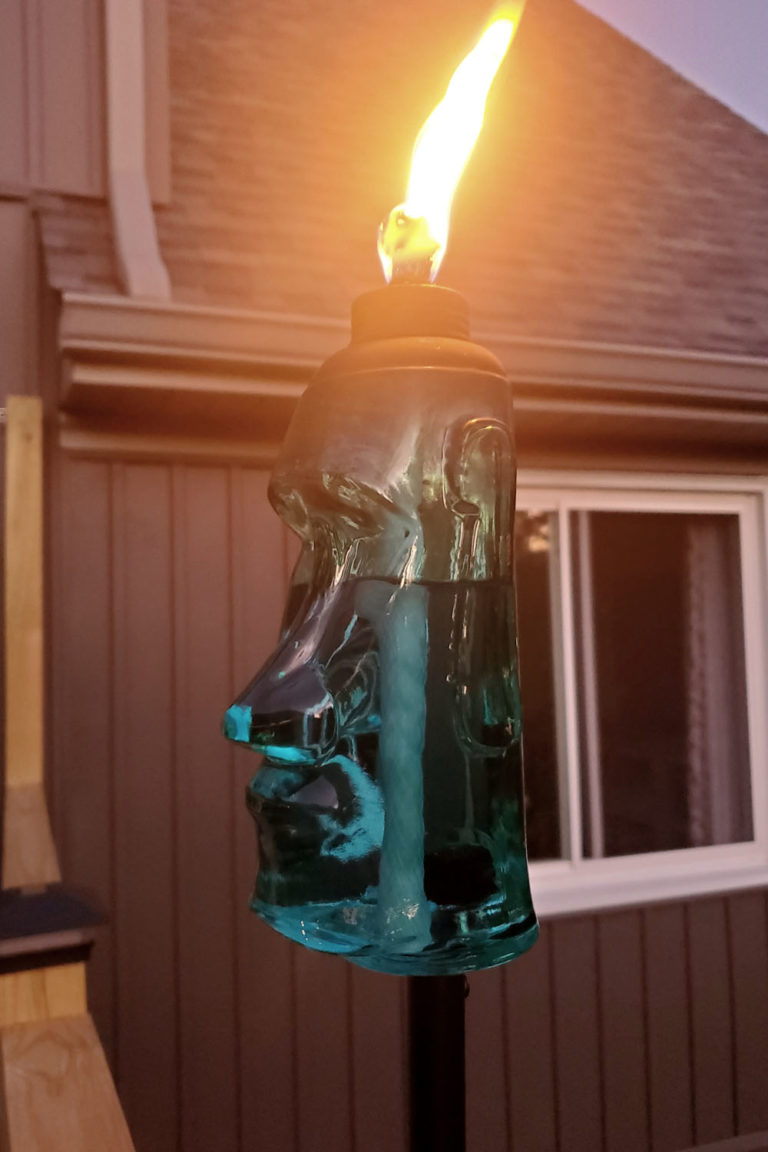 An added bonus? We won't need to replace these torches each year (which is typically the case with inexpensive bamboo torches). Sturdy and durable, these guys can hang out on our deck for years to come.
Not into Polynesian style? No problem. There are tiki lamps to fit any decor style.
Note: The full list is located at the end of this post.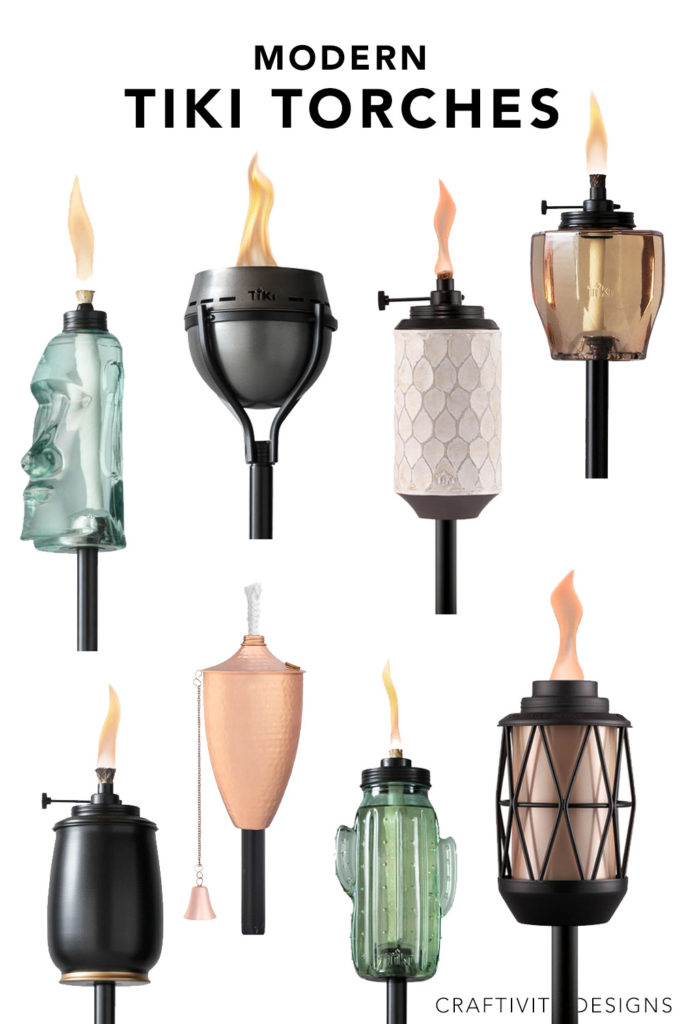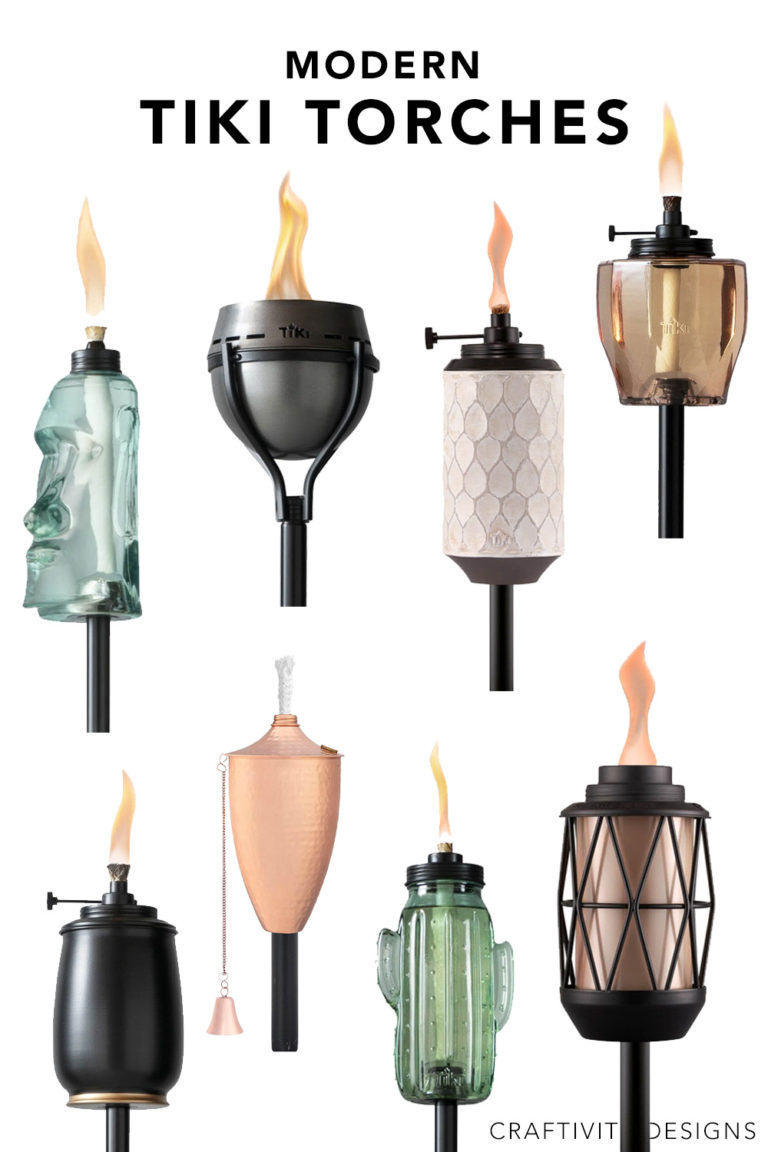 Images: 1 / 2 / 3 / 4 / 5 / 6 / 7 / 8
Tabletop Tiki Torches
My mantra when it comes to lighting – add more of it (seriously, since writing this post I've installed deck rail lighting and a variety of deck solar lights).
Once you've chosen the tiki torches for deck railing or the perimeter of your patio, sprinkle in tabletop oil lamps. Add them on flat surfaces such as side tables, garden stools, coffee tables, and dining tables.
After all, it's a two-for-one bonus: more ambiance, less mosquitos.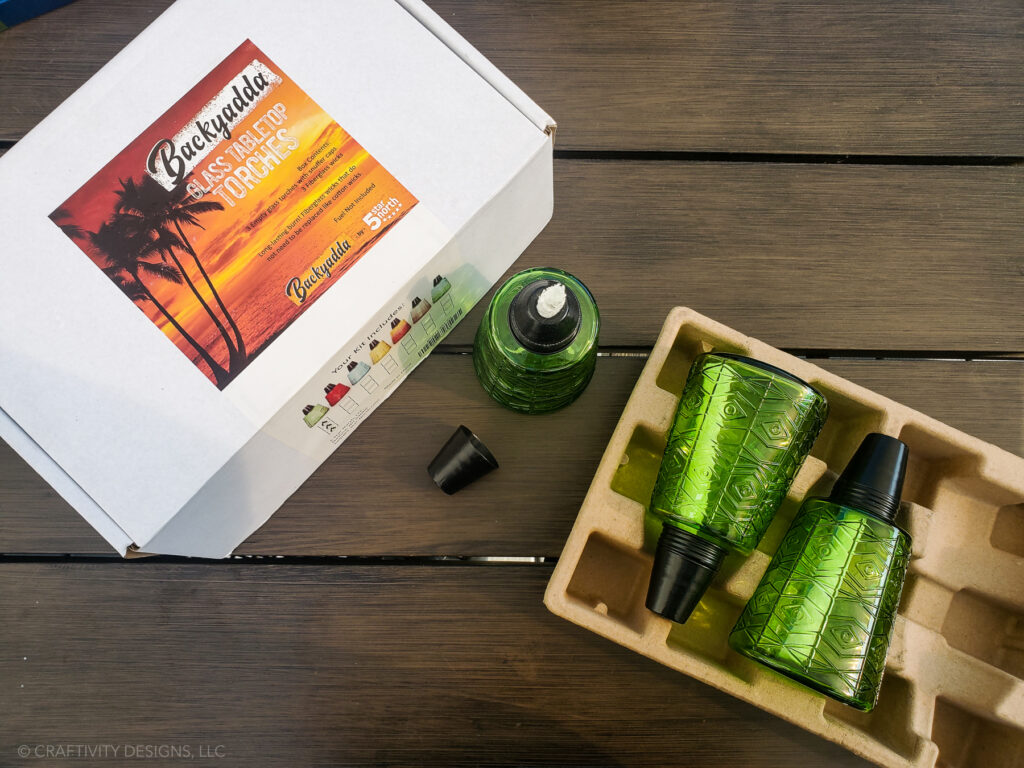 We selected a trio of green glass tabletop torches from Backyadda. As someone that mosquitos love, I like a set of tabletop torches that I can move around the deck. Depending on where I'm sitting, I can place a tabletop torch on one of our vintage bamboo side tables, or at the patio table while we are eating.
Note: The full list is located at the end of this post.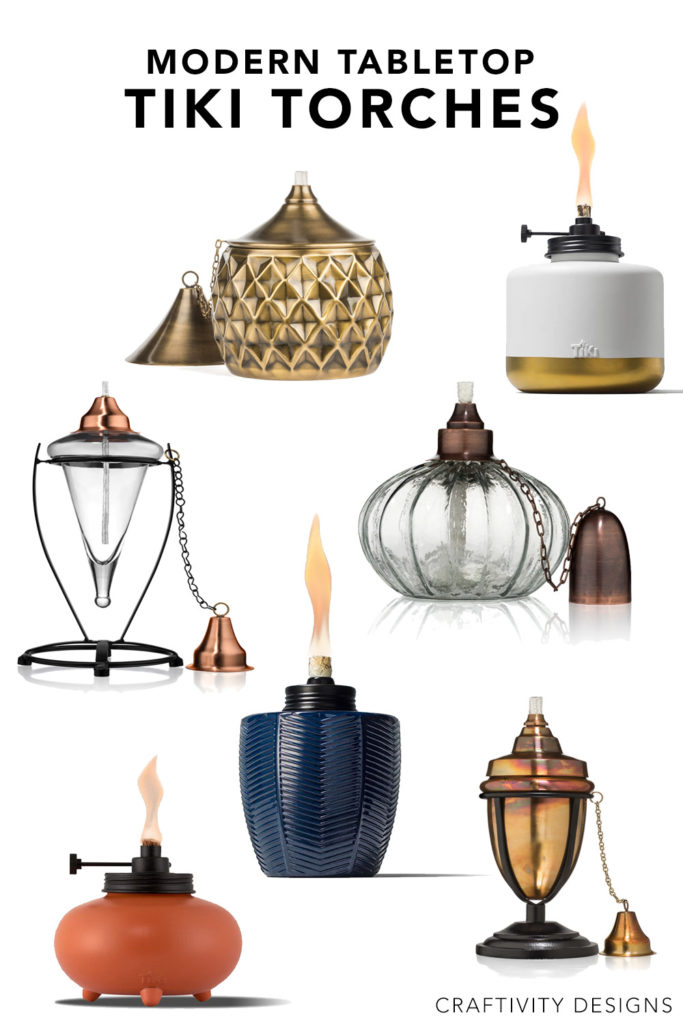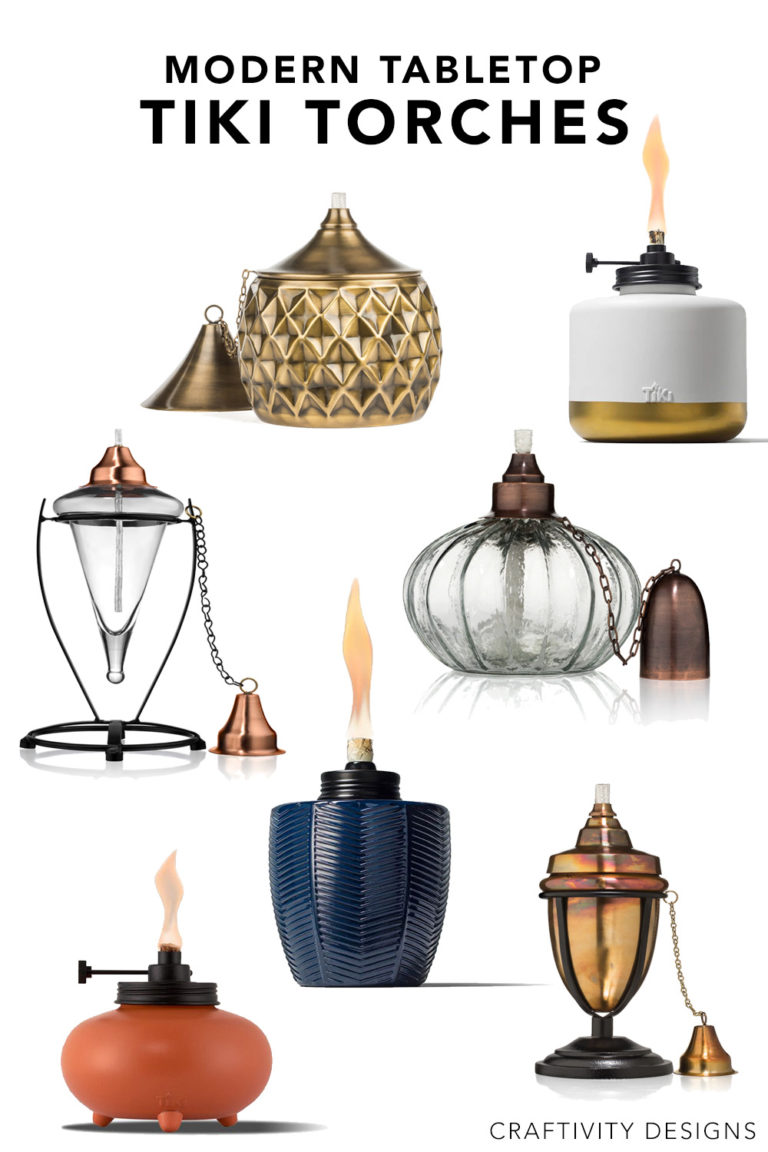 Images: 1 / 2 / 3 / 4 / 5 / 6 / 7
Tiki Torch Care & FAQs
Can you leave tiki torches out in winter?
It will depend on the type of torch. For example, metal torches will handle the elements better than glass and ceramic.

It's best to not leave glass or ceramic torches out in freezing temperatures or the glass/ceramic can crack.

Also, make sure to burn the oil out before storing the torches. Otherwise, you'll end up with a mess!

For winter storage, we simply tuck our glass tiki torches back in their original boxes.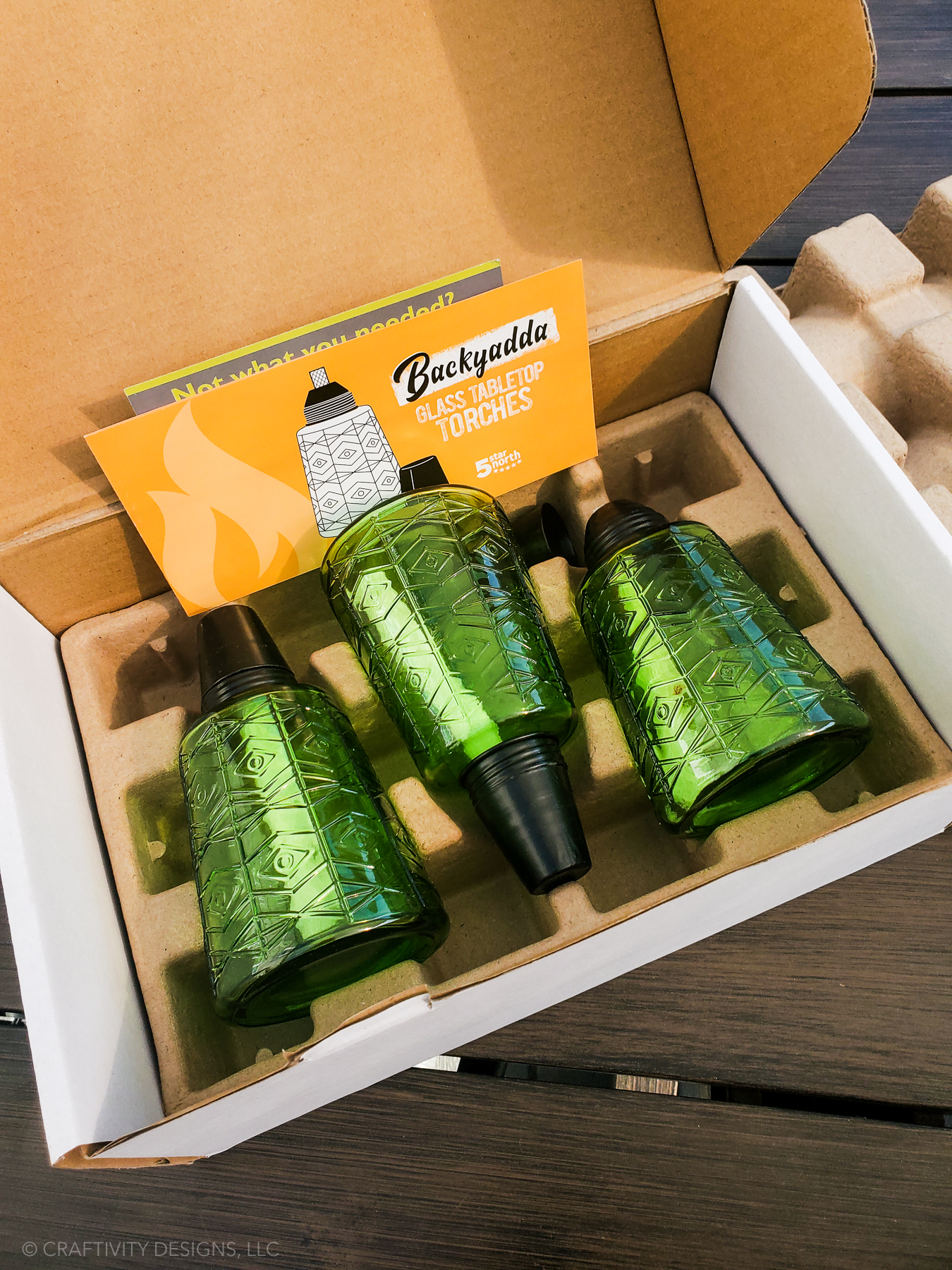 Do you need to replace tiki torch wicks?
Yes! Once the wick has burned up, use a replacement wick. Remove the old wick and replace it with a fresh wick, cut to the size of your tiki torch.
What fluid do you put in tiki torches?
You can use citronella oil which to keep mosquitos away while also providing lighting and ambiance. For a low-smoke tiki torch fuel option, give firefly fuel a try (it's non-toxic, too!).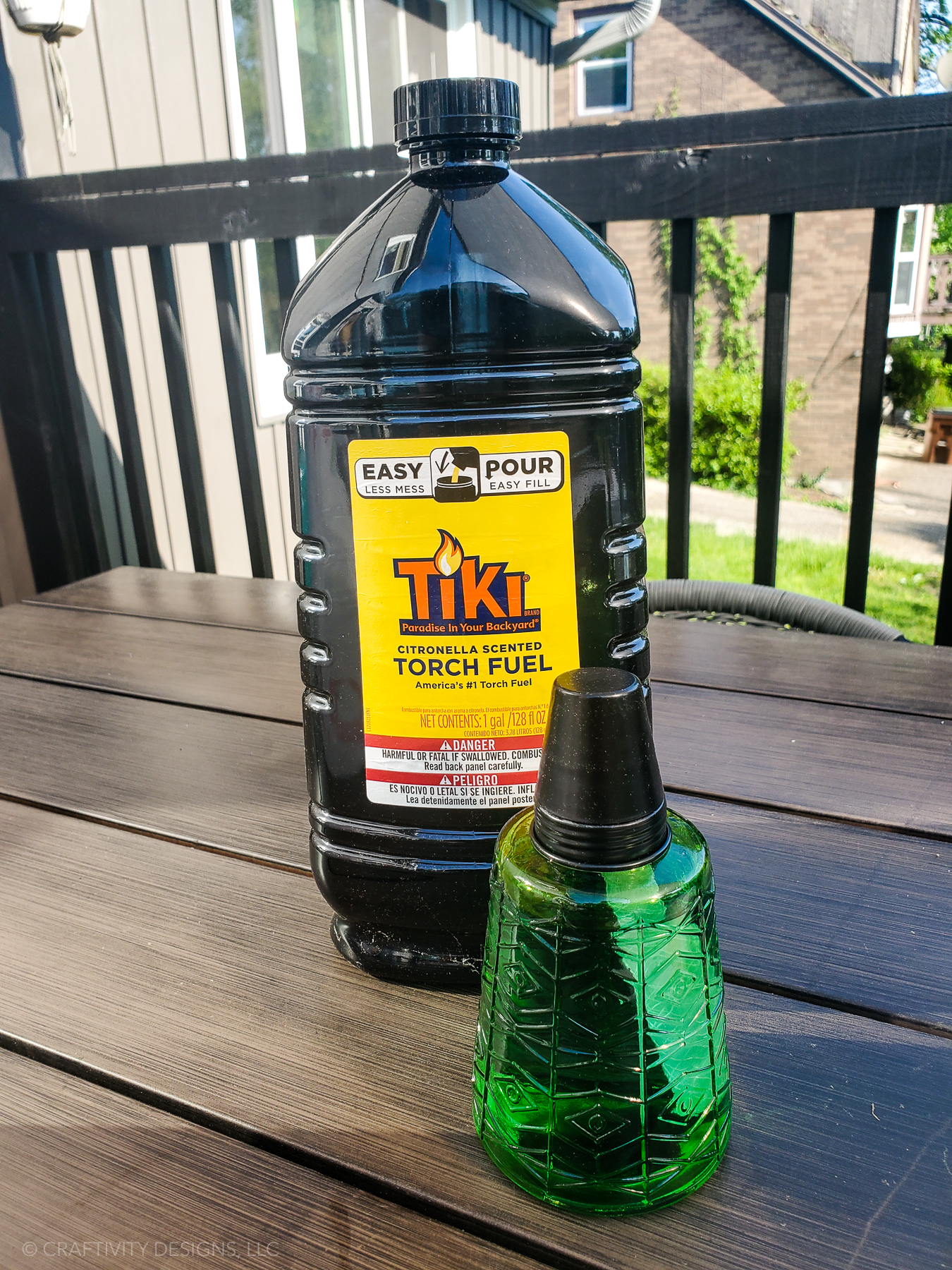 20+ Modern Tiki Torches for Decks and Patios
Now that I've convinced you to brighten up your deck with tiki lamps, take a look at over 20 of my favorite tiki torches. Which one is your favorite?
If you liked this exterior decor idea, you might also like:
Like this exterior decor idea? Pin it to save it!