Just say no to boring gifts! Surprise little ones with a craft subscription box for kids. Monthly craft boxes are a creative gift idea that keeps on giving!
Maybe I overthink gift-giving, but I just hate to give boring gifts – especially to the kiddos! Even if I give a gift card or money, I still love to mix in something creative. This year, subscription boxes for kids are on my radar – and specifically – craft subscription boxes.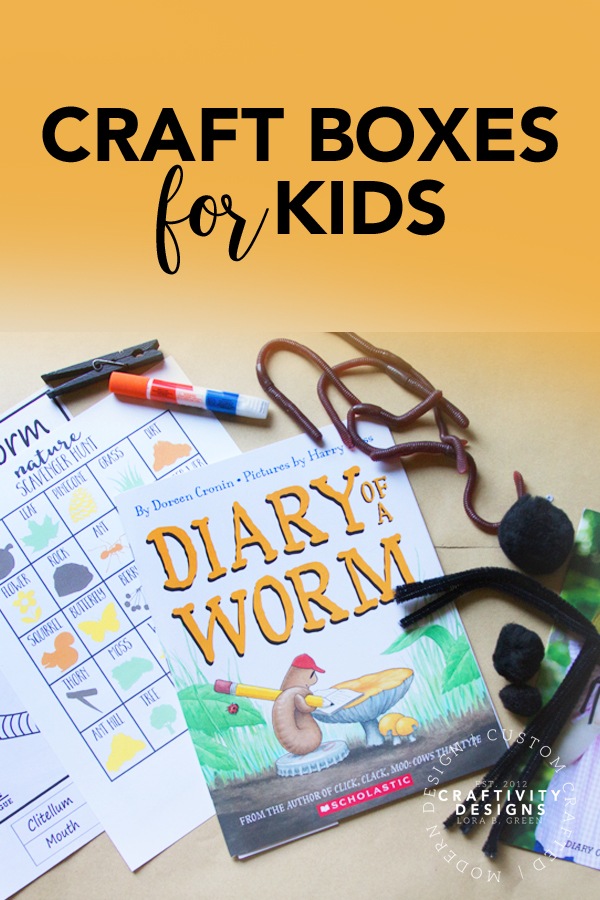 After all, I love to craft. In fact, handmade gifts have been my go-to for years. And, craft subscription boxes might just be the next best thing!
Monthly Boxes are a Creative Gift Idea
Rather than receiving something creative, the child is encouraged to be creative. Monthly craft boxes develop a love of crafting, art skills, and are often educational, too!
Plus, kids will love receiving a box in the mail each month. In fact, it's a gift that keeps on giving – all year long! Seriously, if you want to make a kid smile, a monthly craft box offers so many fun moments:
the excitement of receiving a package in the mail
the anticipation of opening the box to reveal that month's treasures
the joy of sharing their homemade crafts and projects with their family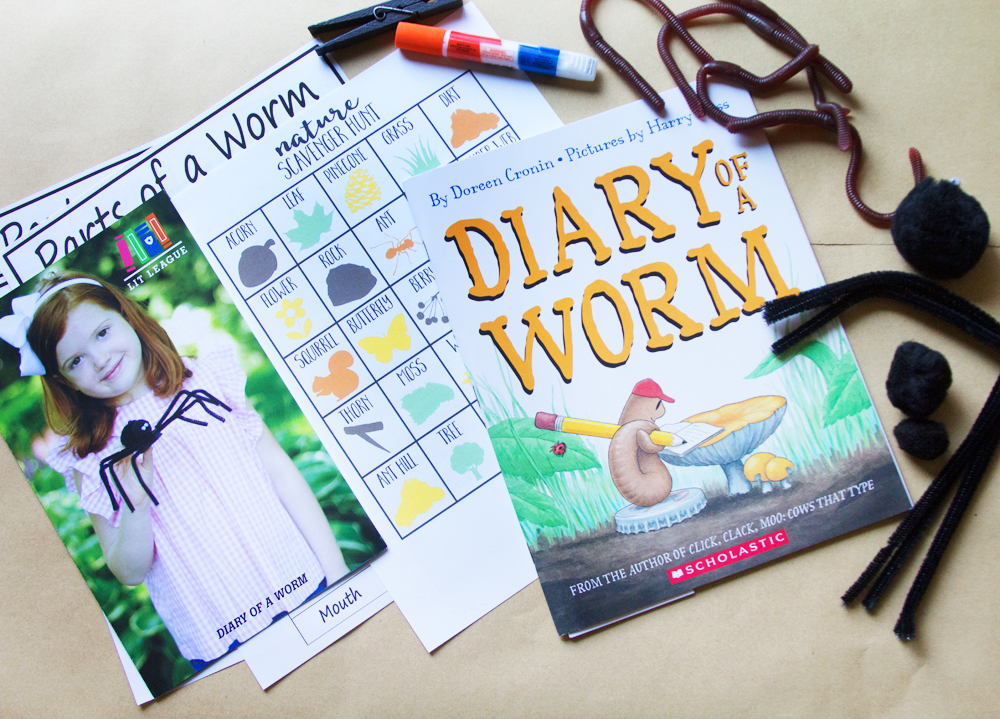 Hey, look there! Yep, it's our nature scavenger hunt (also available from with free shipping on Amazon: nature scavenger hunt)! Thanks so much to the Lit League for including our scavenger hunt in their "Diary of a Worm Box." Inside the box was a spider craft and my kids were big fans of the lengthy pipe cleaner legs (we've clipped it to our curtains as a Halloween decoration, too!).
Craft Subscription Boxes are great for Busy Families
Like a nature adventure, a scavenger hunt, or a road trip, family crafts and activities encourage bonding. For parents who are busy or aren't naturally playful (me!), simple, pre-prepared activities are a lifesaver! I can bond with my kids, create and play, without having to prep. It's all in the box!
So, think inside the box this Christmas, and give a craft subscription box to the kids in your life.
5 Craft Subscription Boxes for Kids
If you liked this craft for family and kids, you might also like: