A Disney countdown builds anticipation and excitement for the whole family! Make a DIY Countdown Calendar for your family's next vacation.
Yes, both Disney World and Disneyland are closed right now but that doesn't mean you can't complete Mickey-themed crafts. In fact, crafting is a great way to experience Disney magic when you can't be at the parks! So, grab the kids and choose your favorite Disney countdown to make at home.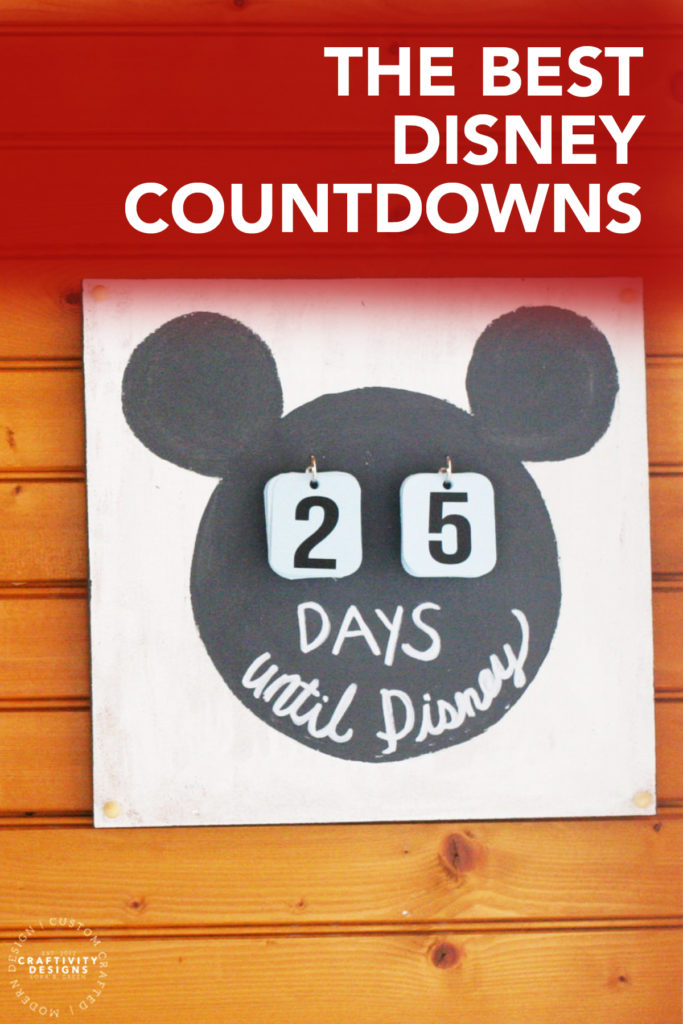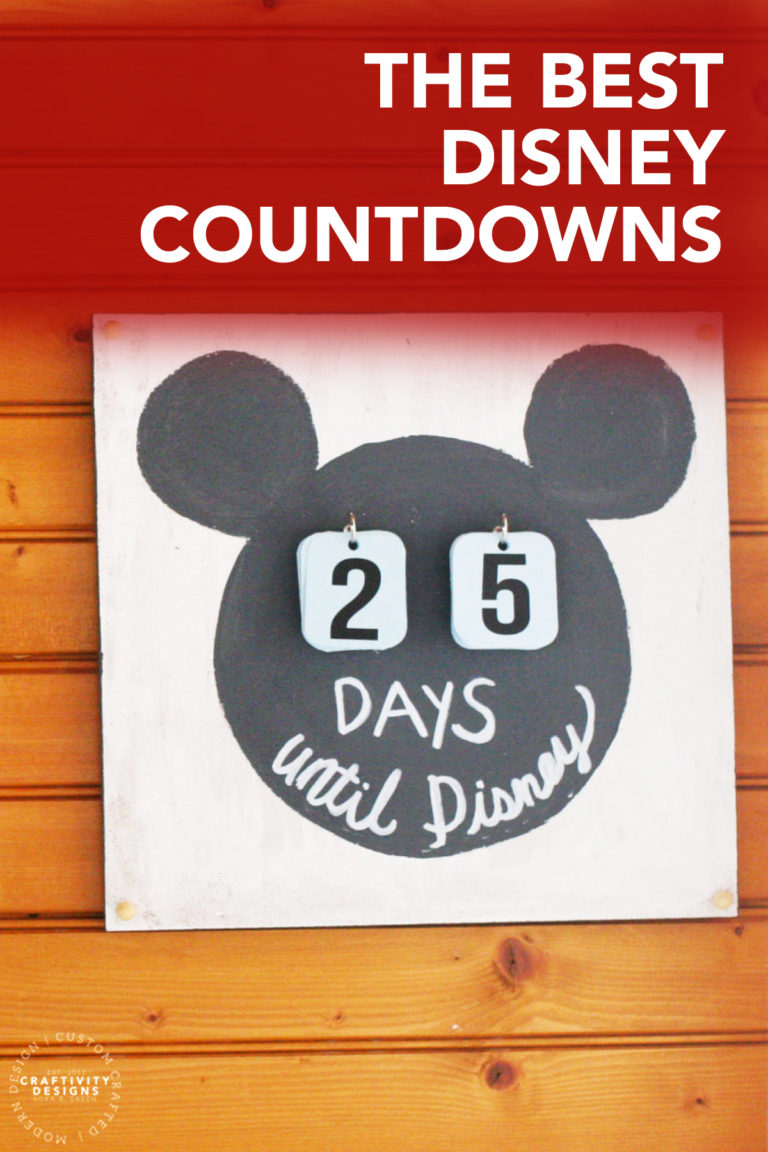 Disclosure: This blog post contains affiliate links for products or services.
What is a Disney Countdown Calendar?
What is a vacation countdown? Like an Advent calendar or Christmas countdown, a vacation countdown provides an interactive way to count down the days to a special event.
Vacation countdowns can be themed to the beach, mountains, National Parks, big cities, or amusement parks… wherever your travel might take you! As a family of Disney fans, we have a DIY Disney countdown calendar that we've used leading up to our last 2 trips.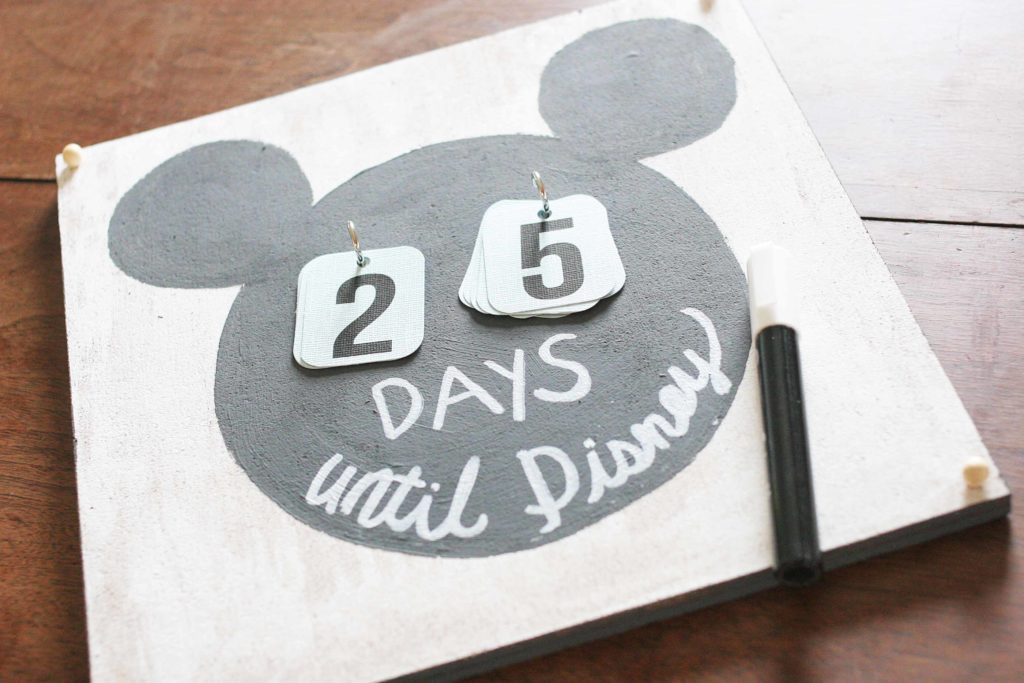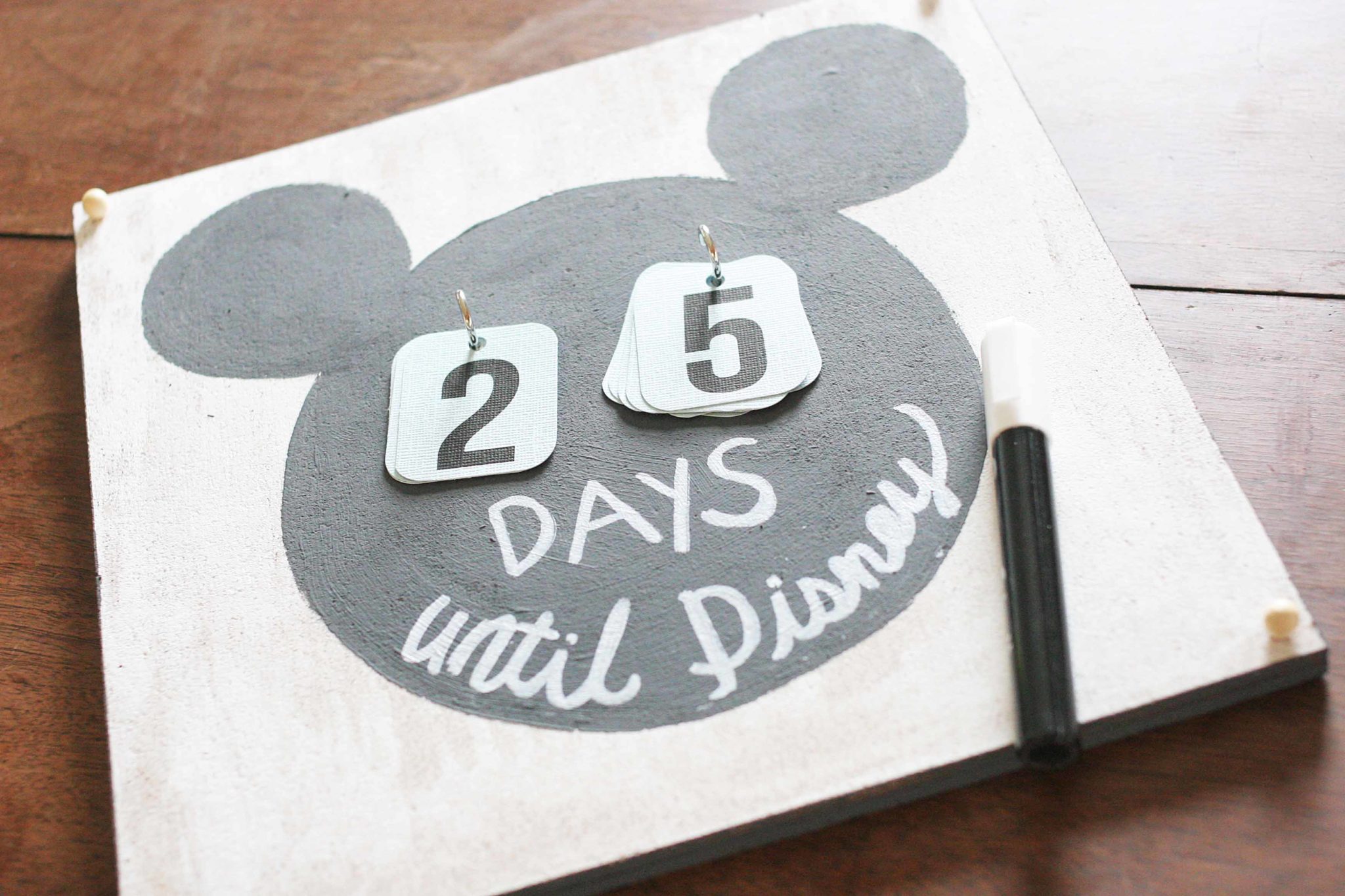 It's an exciting day when our vacation is close enough to finally pull the Disney countdown back out!
However, my DIY countdown may not be your style or you might have different craft supplies on hand. For that reason, I've rounded up a list of over 15 ideas for Disney countdowns that are sure to bring Disney magic to your home!
15+ Countdown Calendars for Disney
Need help planning a Disney vacation? We've used Magical Memories Tours and Travel for our last 3 trips. It's a free (yes, totally free!) service and makes a Disney trip so.much.easier.
Did you like these Disney craft ideas? Pin it for later!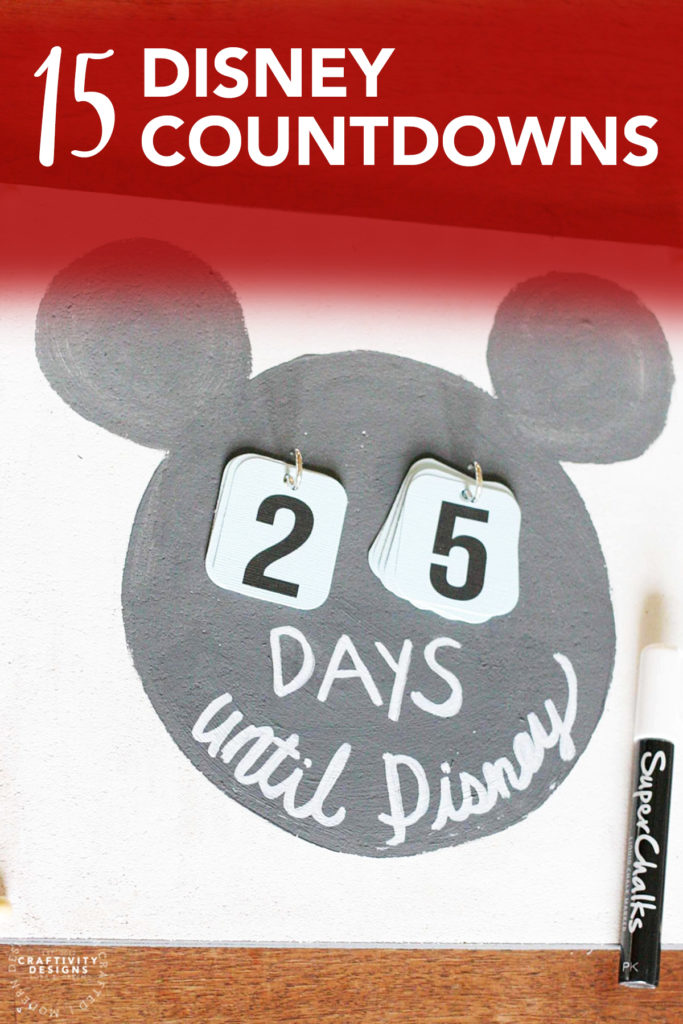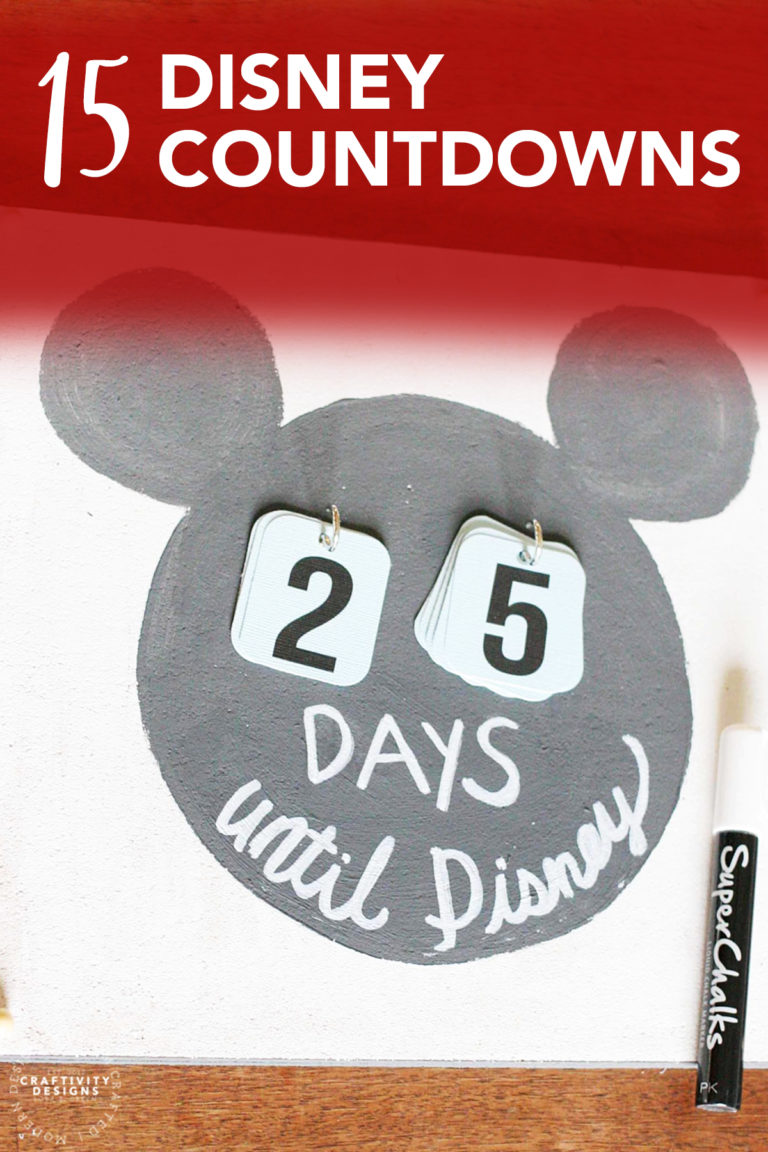 If you liked this creative Disney idea, you might also like: