Grasscloth wallpaper is a great option for an accent wall. In this global eclectic master bedroom, a natural grasscloth adds texture and warmth.
Full of texture and depth, a grasscloth wallpaper accent wall pairs perfectly with the dark green paint in our master bedroom. The deep emerald shade envelops the room and the natural grass is warm and welcoming – creating a cozy retreat.
From jungle wallpaper, to tiki patio decor, and Hawaiian art, I seem to be on a bit of a global-inspired decorating streak. And, this earthy, grasscloth paper in our master bedroom is no exception (its all making me want to book a Polynesian vacation…).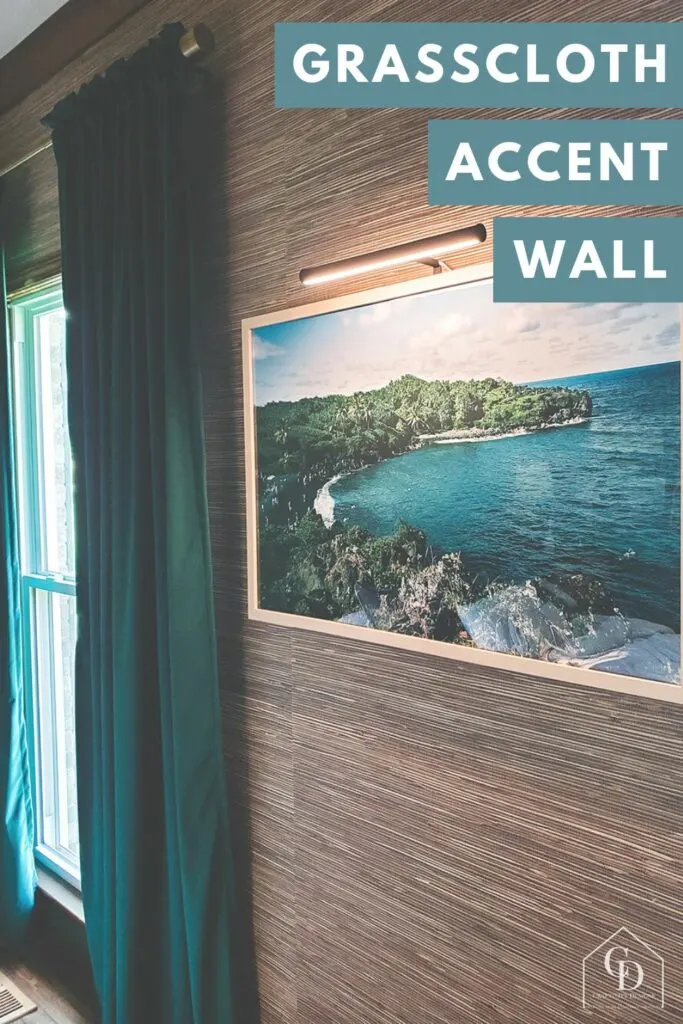 Disclosure: This page includes affiliate links.
Real Grasscloth Wallpaper vs. Faux Grasscloth Wallpaper
Before you buy grasscloth wallpaper, make sure to know the difference between real grasscloth and faux grasscloth.
Real grasscloth wallpaper is made from strips of natural fibers such as raffia, jute, and seagrass. The strips are woven together creating a natural, organic, texture with varying dimension and color.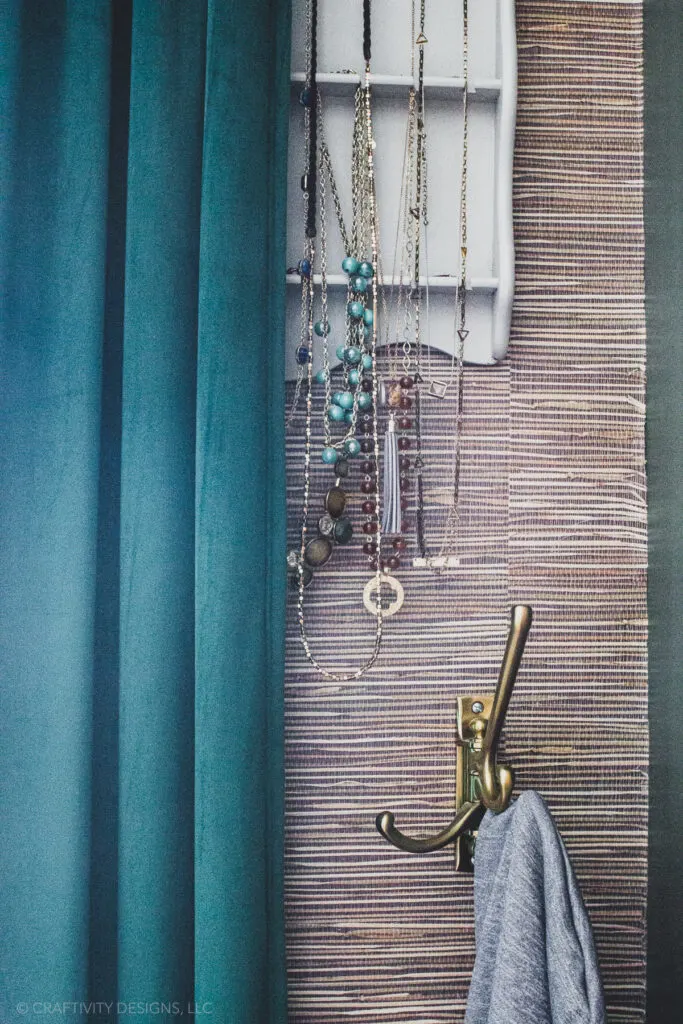 Faux grasscloth, or vinyl grasscloth wallpapers, replicate the look of real grasscloth, without the natural materials. Manufactured with surface texture, vinyl grasscloth looks and feels similar to real grasscloth.
For example, I used a navy faux grasscloth wallpaper on the back of a piece of furniture. It has texture, which makes it look and feel like real grasscloth.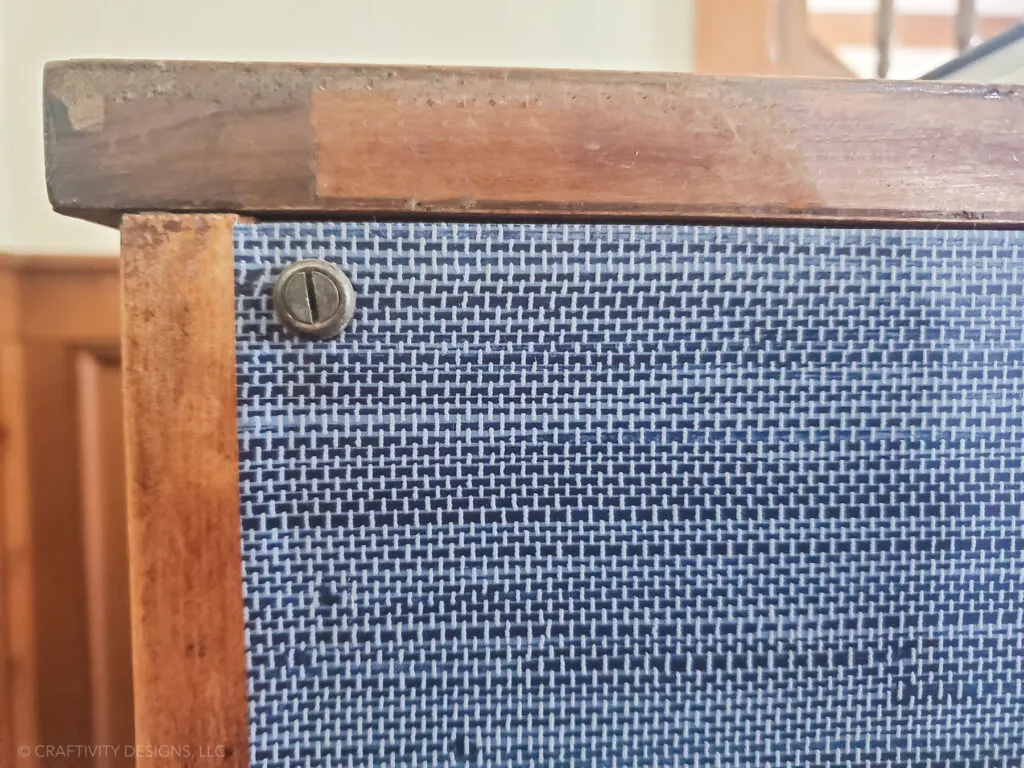 However, some faux grasscloth wallpapers don't have any texture added. This means that while it might look like grasscloth, once you touch the wallpaper, it would be clear it is fake because the surface is smooth and flat.
For our master bedroom, I wanted the real thing. Real grasscloth wallpaper is typically more expensive than vinyl grasscloths, but the depth of the texture and variation in color was important to me for our bedroom's global eclectic design.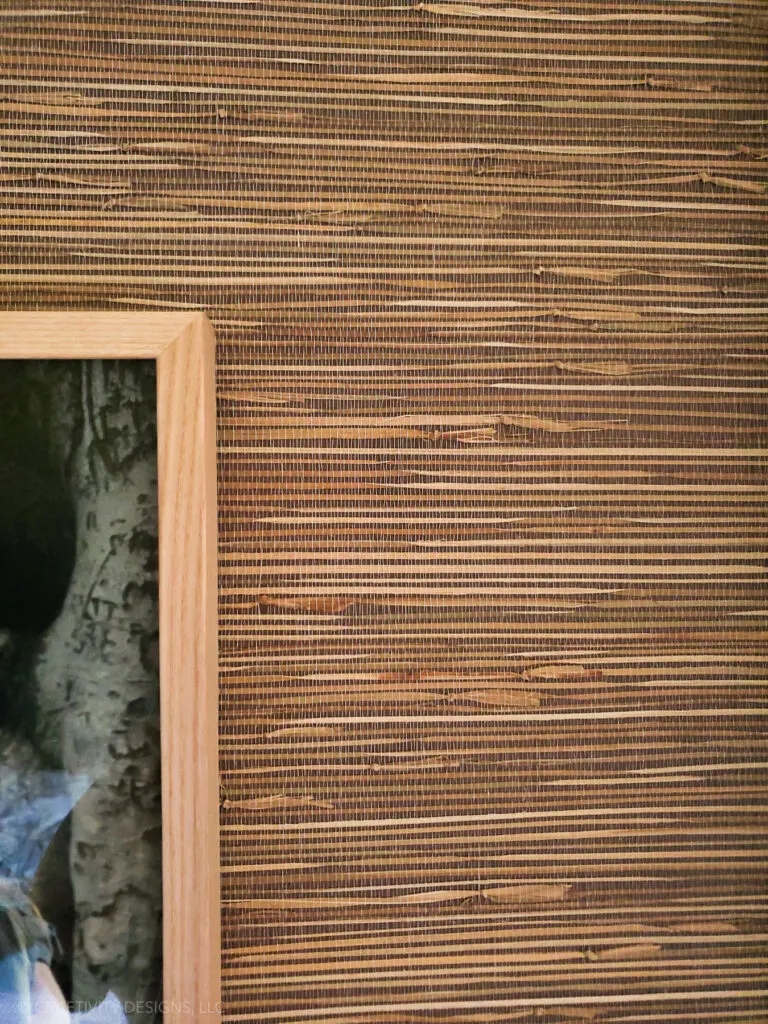 Where to Buy Grasscloth Wallpaper for Accent Walls
Real Grasscloth Wallpaper
You can buy grasscloth wallpaper online or in stores. If you are buying real grasscloth wallpaper, I'd recommend that you go see and feel the papers in person.
As a grasscloth newbie, I chose to visit a small, locally-owned store in Louisville. The team at the store was incredibly helpful, providing me tips on colors, typical roll sizes, price ranges, brands, and more.
I combed through the grasscloth wallpaper samples and narrowed it down to five. The store sent me home with samples of each, so that I could try them in my home.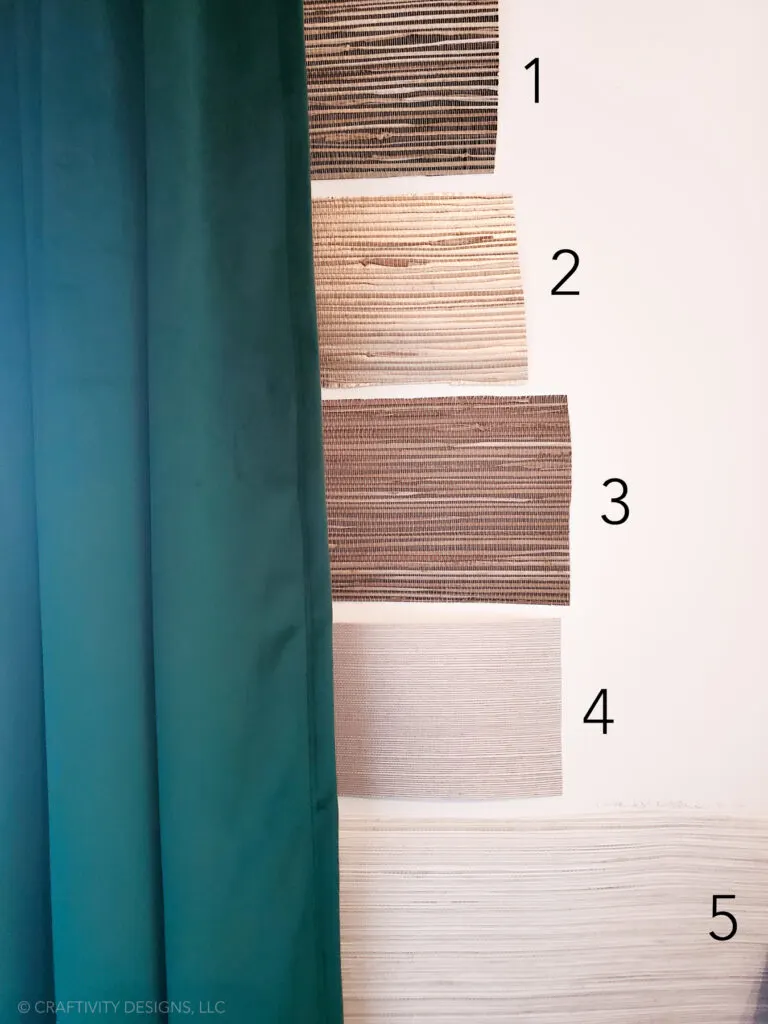 I quickly eliminated the bottom two. They were too light, just a step up from a basic white wall. We liked all of the top 3, and ended up selecting #3. It was the middle-ground in terms of contrast (#1 was a little too much contrast, and #2 was a little too bland).
Here is #3 side-by-side with several other similar grasscloth wallpapers. Our paper is River Grass by York Wallcoverings and is the smaller sample in each photo.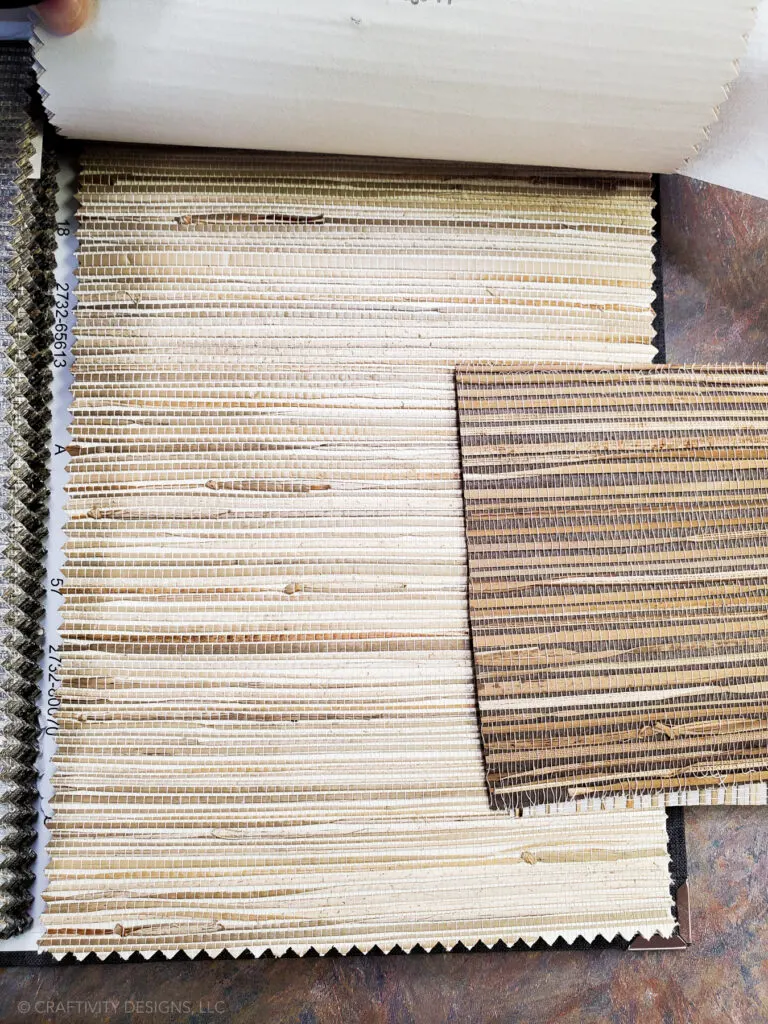 As you can see, there are a lot of varieties of grasscloth! So, take your time, visit a store, and test samples when picking out real grasscloth wallpaper.
Faux Grasscloth Wallpaper
If you are buying faux grasscloth, I think it is a bit easier to buy the wallpaper online. Here are some things to consider when buying faux grasscloth wallpaper online:
Is the wallpaper surface textured or smooth?
Read the reviews for pros and cons.
Look for reviews with photos to get an idea of how the paper looks in real homes.
Do reviewers describe the paper as thick and high-quality or thin? Heavier papers are easier to apply, in my opinion.
Does the wallpaper have a good return policy? If so, order a roll and hold it up in your home before purchasing the total number of rolls you will need.
Is it traditional wallpaper (requires glue) or peel and stick?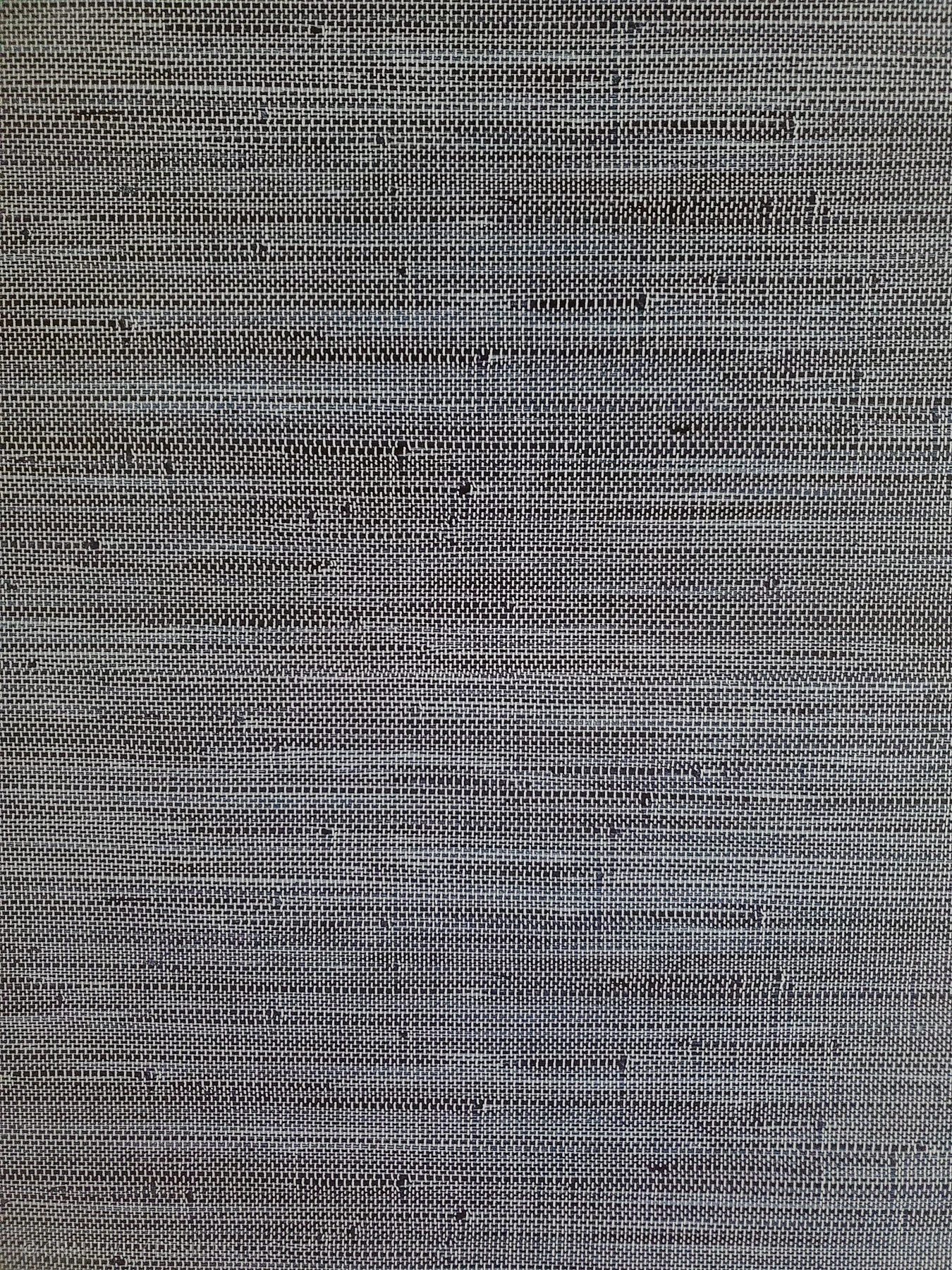 After some research, I decided to give this peel and stick option a try. (there were some mixed reviews on Amazon, but good reviews on Home Depot). It's gorgeous! High-quality, thick, textured paper that was easy to install.
Grasscloth Accent Wall
When I selected a dark green paint for our master bedroom, I wanted to do something different on the wall with windows. I tossed around several ideas, such as leaving it white (to highlight the green curtains) or purchasing a printed wallpaper in greens or blacks. Then, my neighbor (and Interior Designer at Maeser – go hire her!) smartly suggested grasscloth.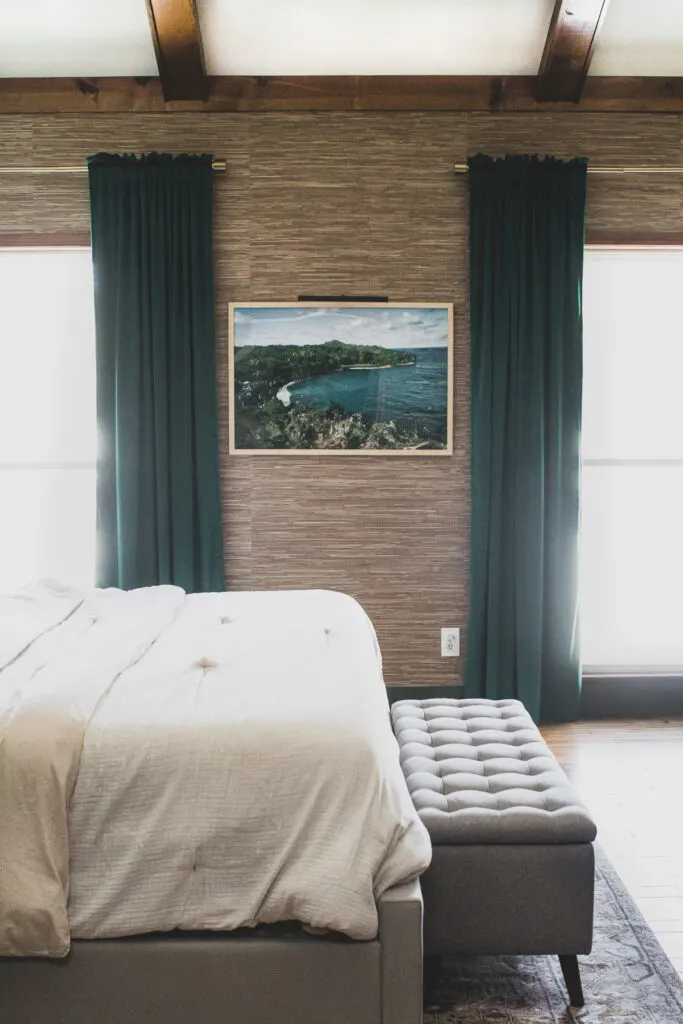 It was the perfect solution. I was looking for a way to tie in the hand-woven Ethiopian baskets and the Hawaiian beach artwork. Made from organic materials, like the baskets, grasscloth wallpaper is reminiscent of Polynesian bungalows and decor.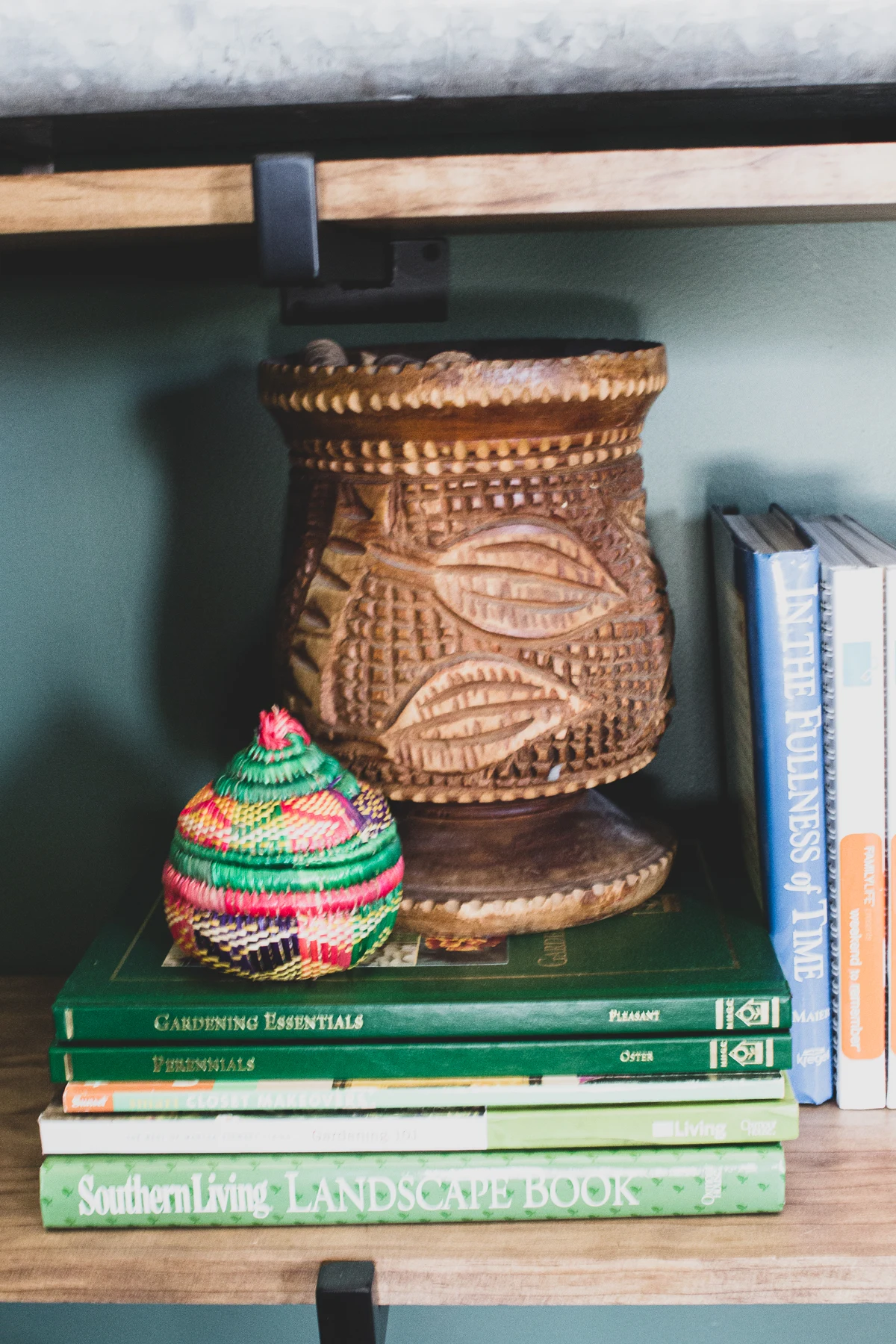 And if I decide I need a change? Someday, I might want lighter curtains, to paint my walls another color, or to move away from the Polynesian decor. No problem! A grasscloth accent wall will blend with a variety of colors and decor styles.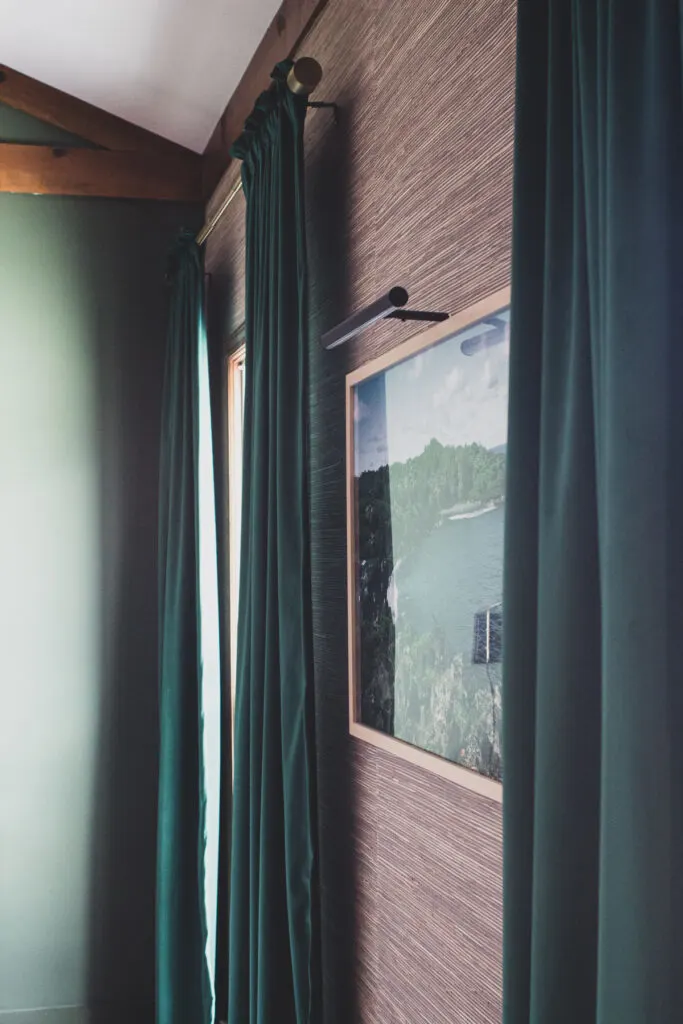 To highlight the grasscloth texture (and our free Hawaiian beach art), I installed a picture light above the frame and in the center of the wall. The combination of luxe curtains, grasscloth, and down-lighting highlights the accent wall as a focal feature in our master bedroom.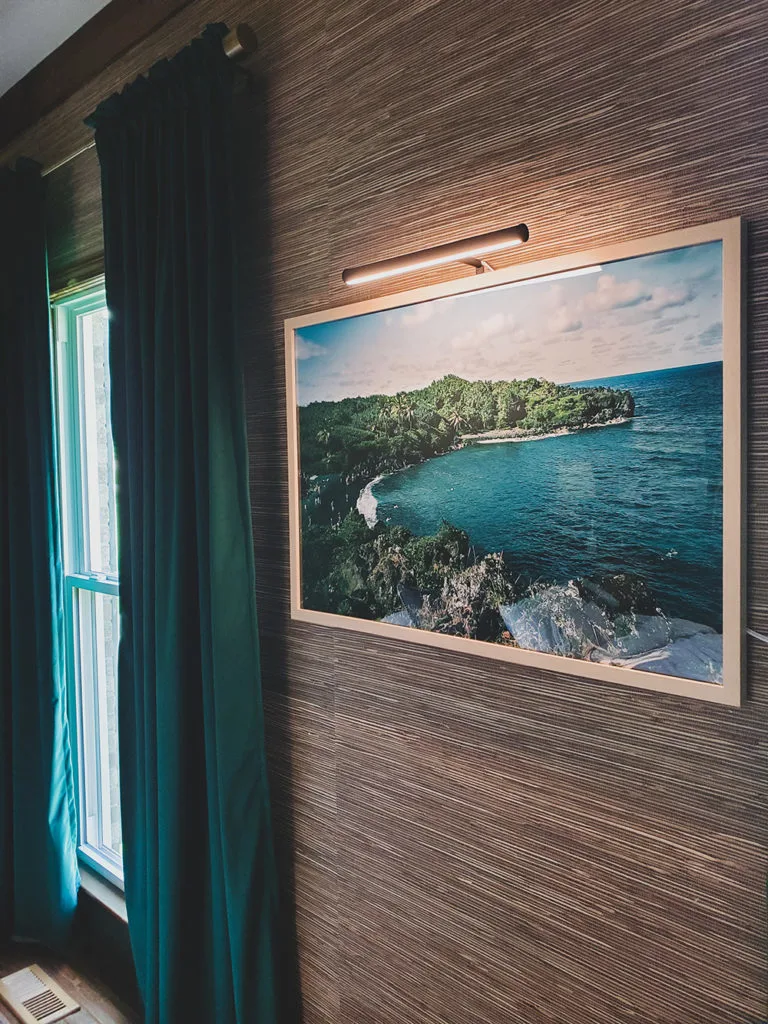 FAQs
Is it hard to hang grasscloth wallpaper?
No. Installing grasscloth is a beginner wallpaper project. Unlike regular wallpaper, grasscloth wallpaper seams don't have to line up. This makes grasscloth wallpaper much easier to install than regular wallpaper.
Are you supposed to see seams in grasscloth wallpaper?
Yes. Since grasscloth wallpaper is made from natural materials, each panel is unique. Therefore, panels can't be lined up and seams will show.
Can you use grasscloth wallpaper in a bathroom?
Yes and no. Real grasscloth wallpaper could be installed in a powder room, but should not be installed in full baths where there will be a lot of moisture from the shower. If you'd like grasscloth in a full bath, use faux grasscloth (made from synthetic materials) instead of real grasscloth.
How do you clean grasscloth wallpaper?
For real grasscloth, lightly dust or vacuum. Do not use water or liquid cleaners on real grasscloth. For faux grasscloth (typically vinyl), you can usually wipe with soapy water and a sponge (check the manufacturers instructions to confirm).
Want to save this interior decor idea? Pin it!