Looking for a stylish jungle wallpaper that doesn't scream "themed room"? This Tanglewood Forest wallpaper took our small bathroom from basic to stunning, in an afternoon.
For years, I've admired jungle wallpaper in bathrooms, bedrooms, and kitchens, but I wasn't ever able to hit the buy button. That is until I saw Tanglewood Forest, a moody, botanical jungle paper from Photowall.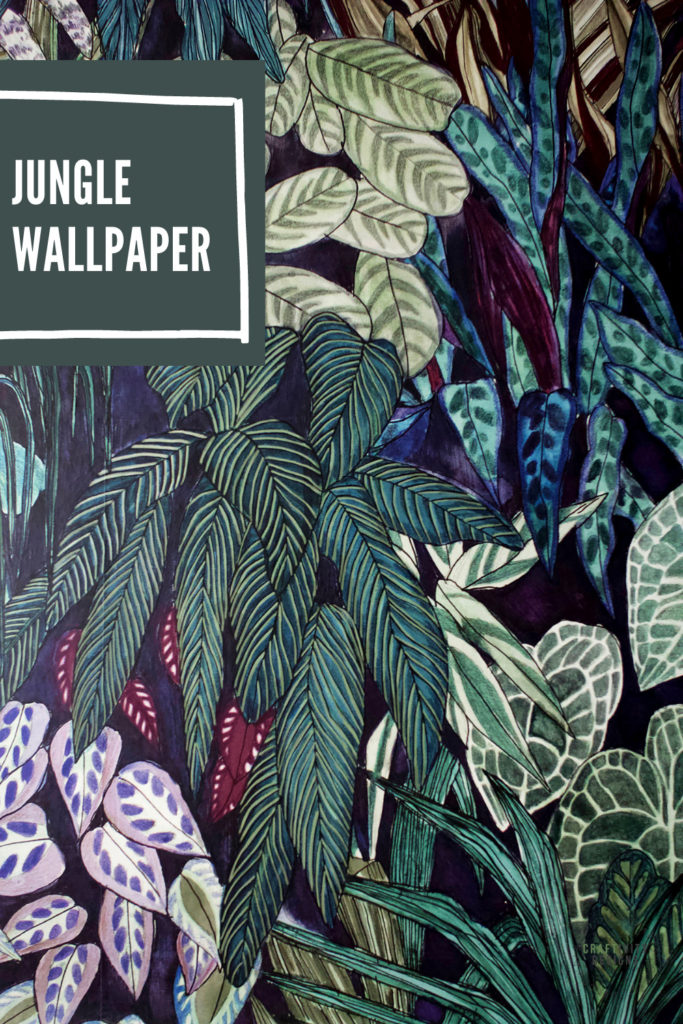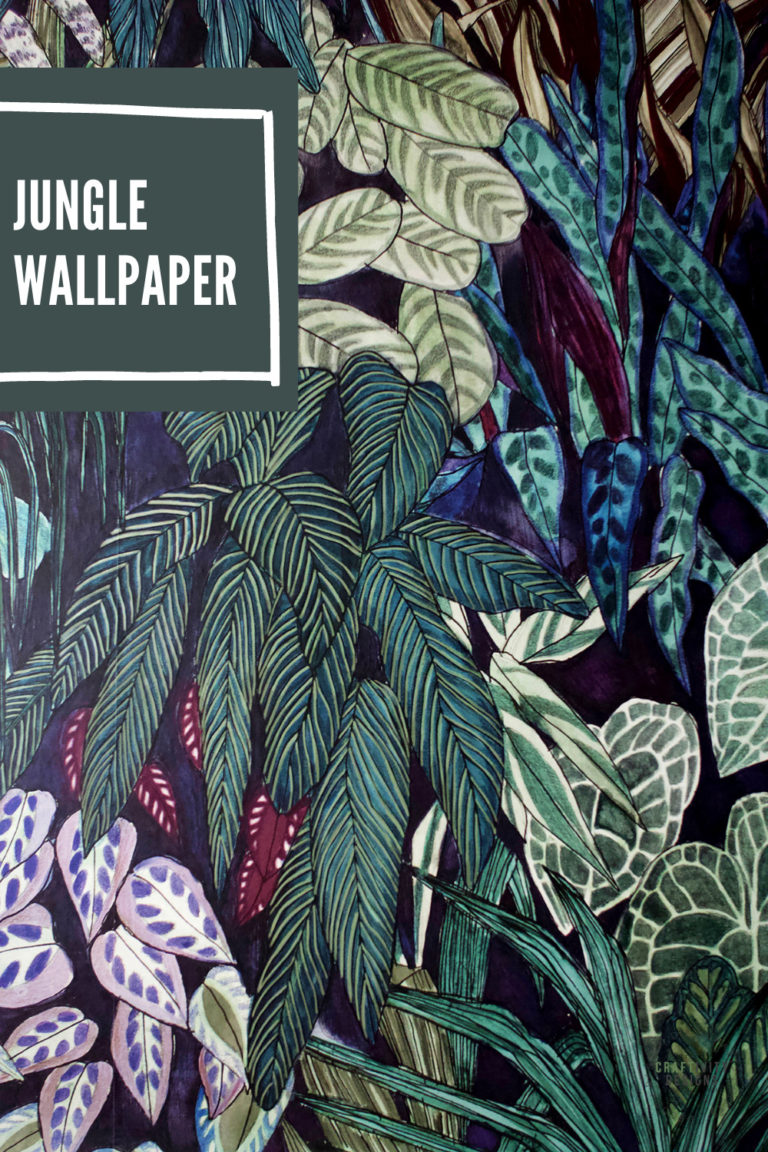 Disclosure: This post has been partially sponsored by Photowall. All opinions are mine.
Other jungle wallpapers felt a bit too tropical (we do live in Kentucky, after all) or a little too jungle-themed (for example, I didn't want any tigers on my wall).
Jungle Wallpaper Bathroom
While I've liked jungle wallpaper for years, a jungle print wasn't really on my radar for our powder room.
This small half bathroom, right off the kitchen, is the only room in our house without a window. When we renovated the kitchen on a budget, the adjacent bathroom got new floors, too.
After that, we installed an inexpensive vanity, affordable light, and our favorite toilet (yes, we have a favorite) and called it a day.
Here's where it stood: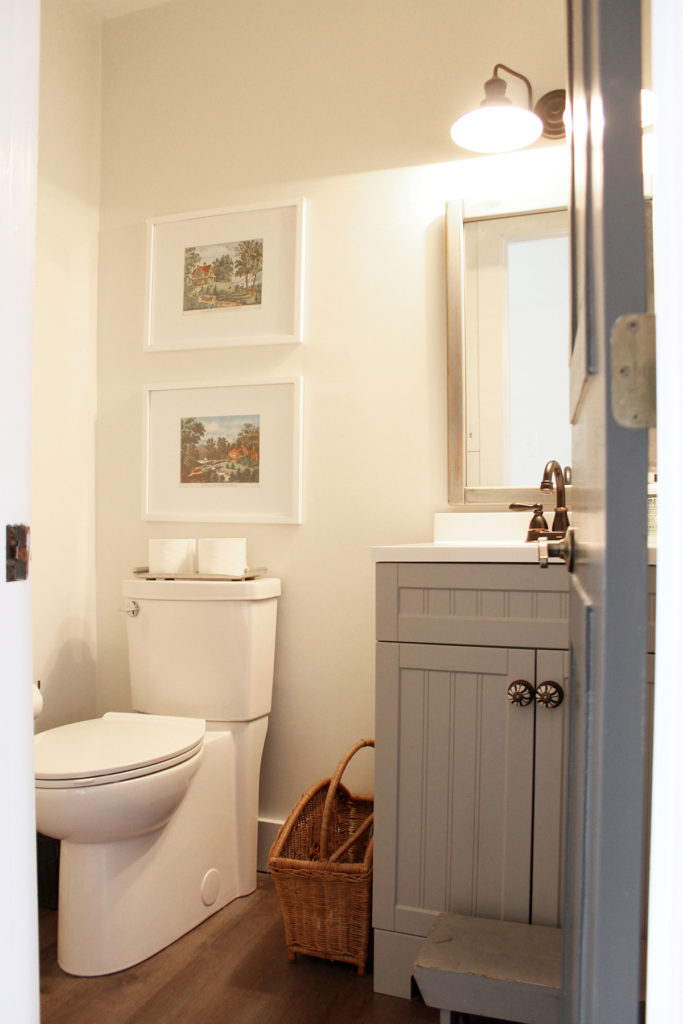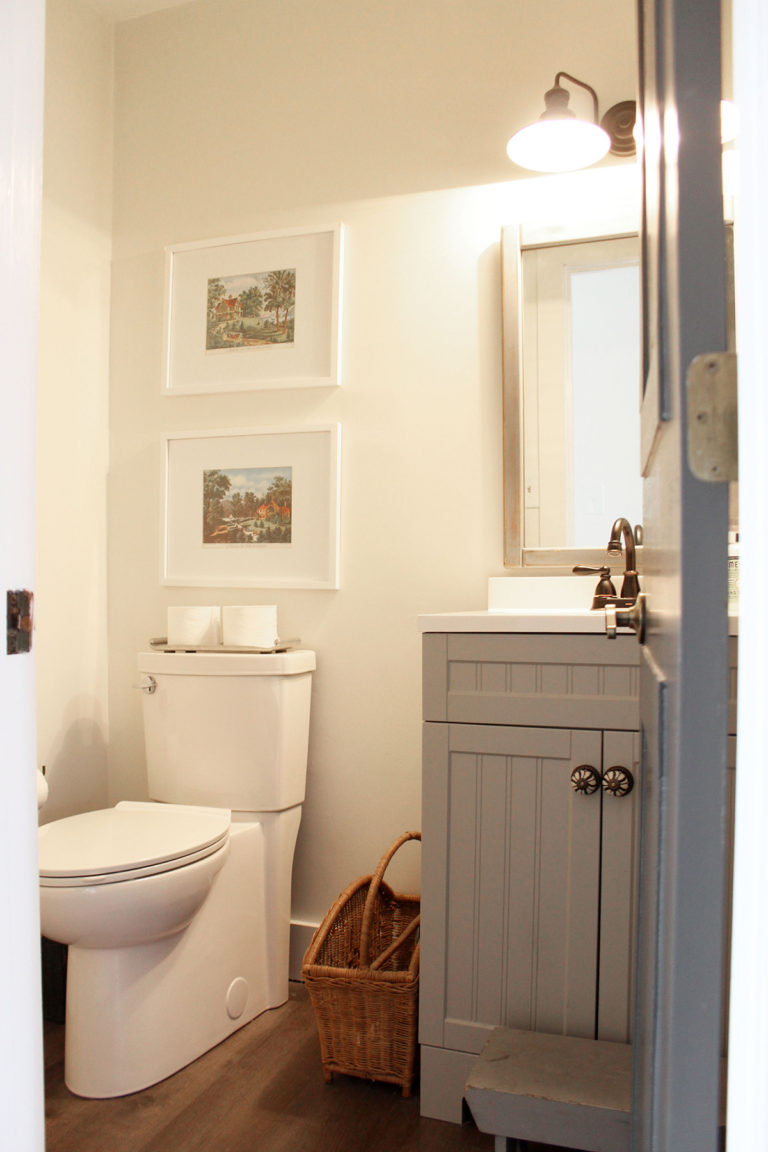 Not half bad. I liked the space. Still, I knew this small room would be the prime spot to add a bold wallpaper.
So, over the last year, I've mulled over various prints, especially moody botanicals and florals, such as Oh the Tulips and Botanica. But, it wasn't until I saw the Tanglewood Forest wallpaper that I decided to go the jungle route.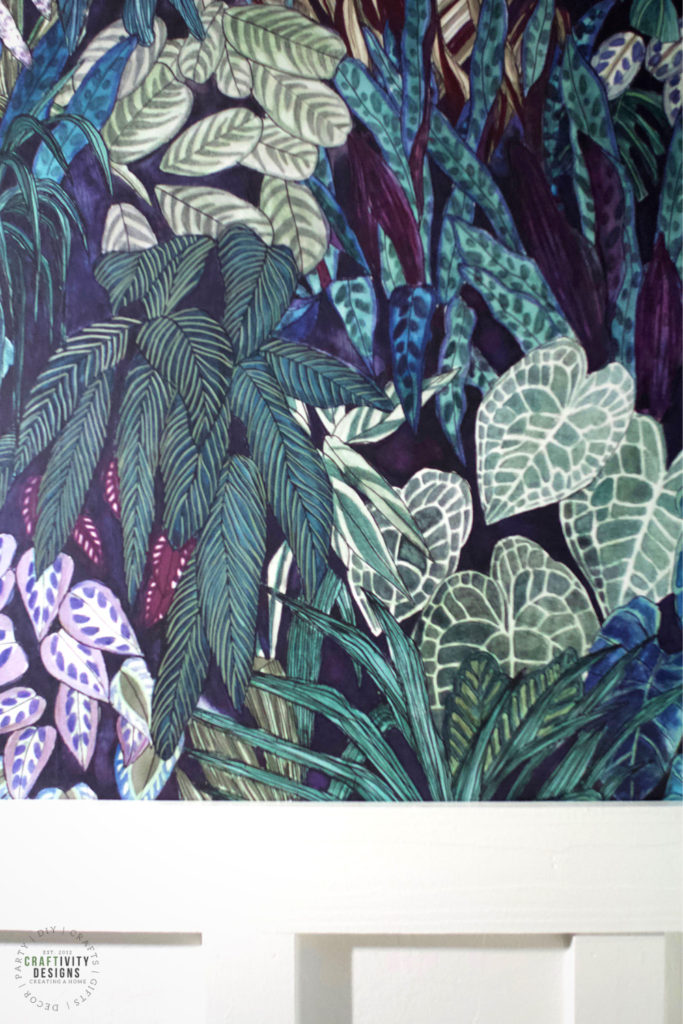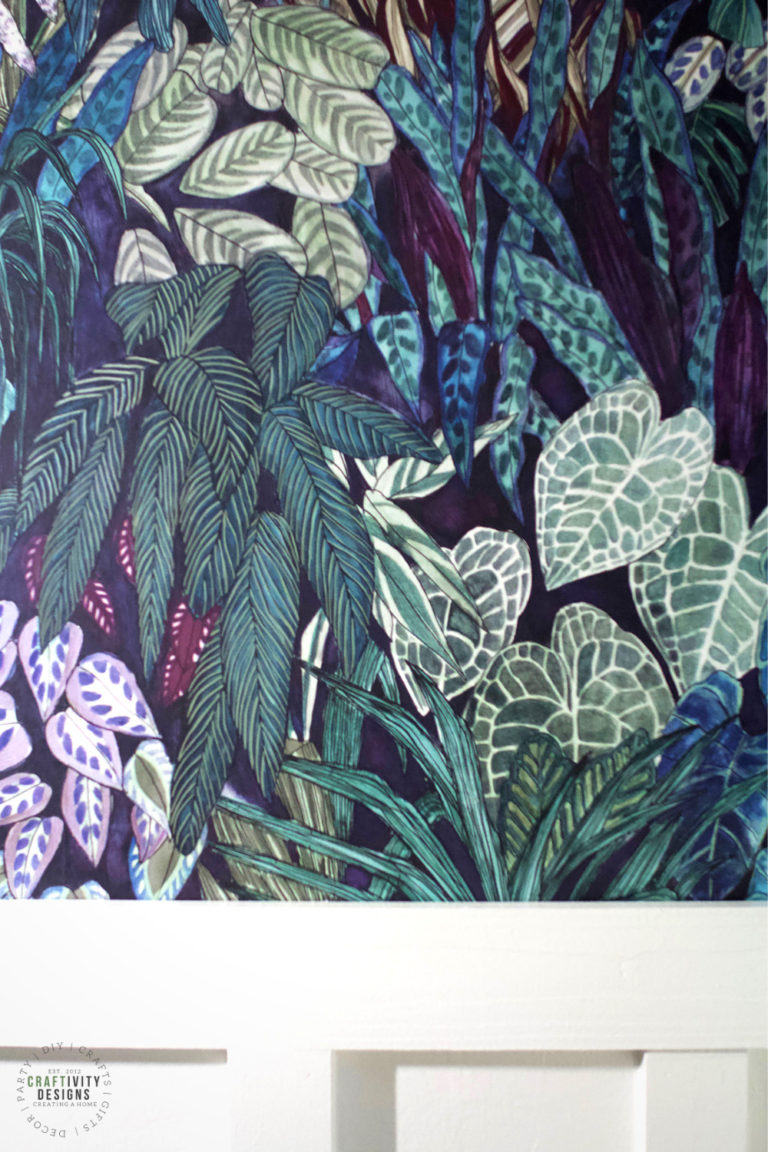 It's organic, natural, moody, and stunning. It doesn't feel child-like or over-themed, and it is perfect for our jungle bathroom.
Is it ok to install wallpaper in a bathroom?
Maybe… and maybe not.
While I've only installed wallpaper once before (check out my post about how to hang wallpaper with tips and tricks for first-timers), I'm not new to wallpaper.
When we moved into our last home, there was wallpaper in nearly every room. It was clear that the wallpaper in the two bathrooms (both of which had showers), had suffered the most damage over the years.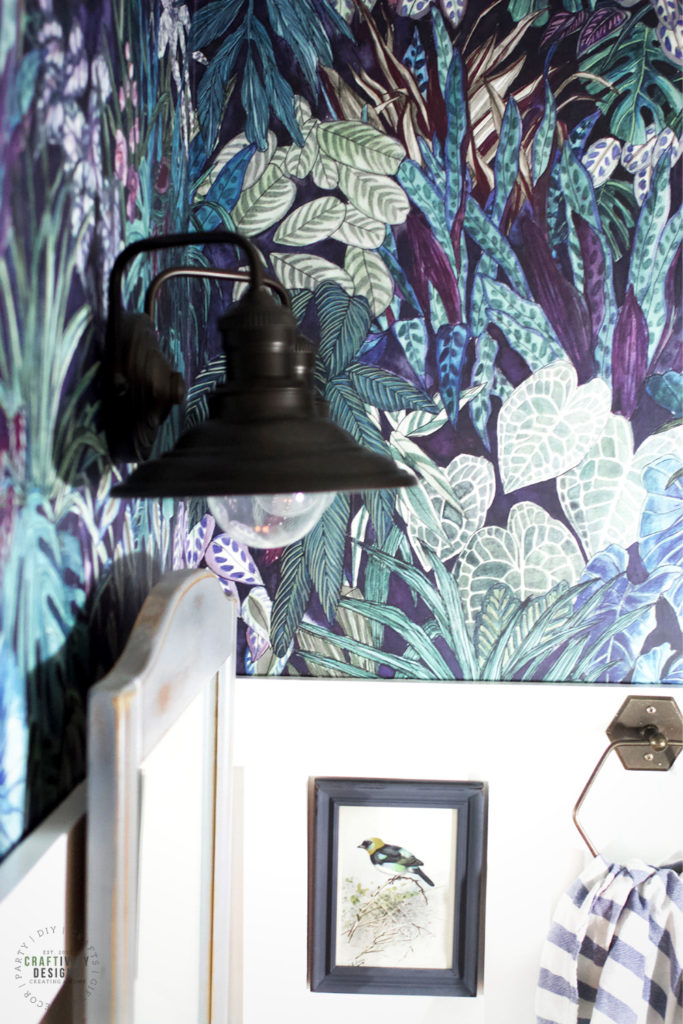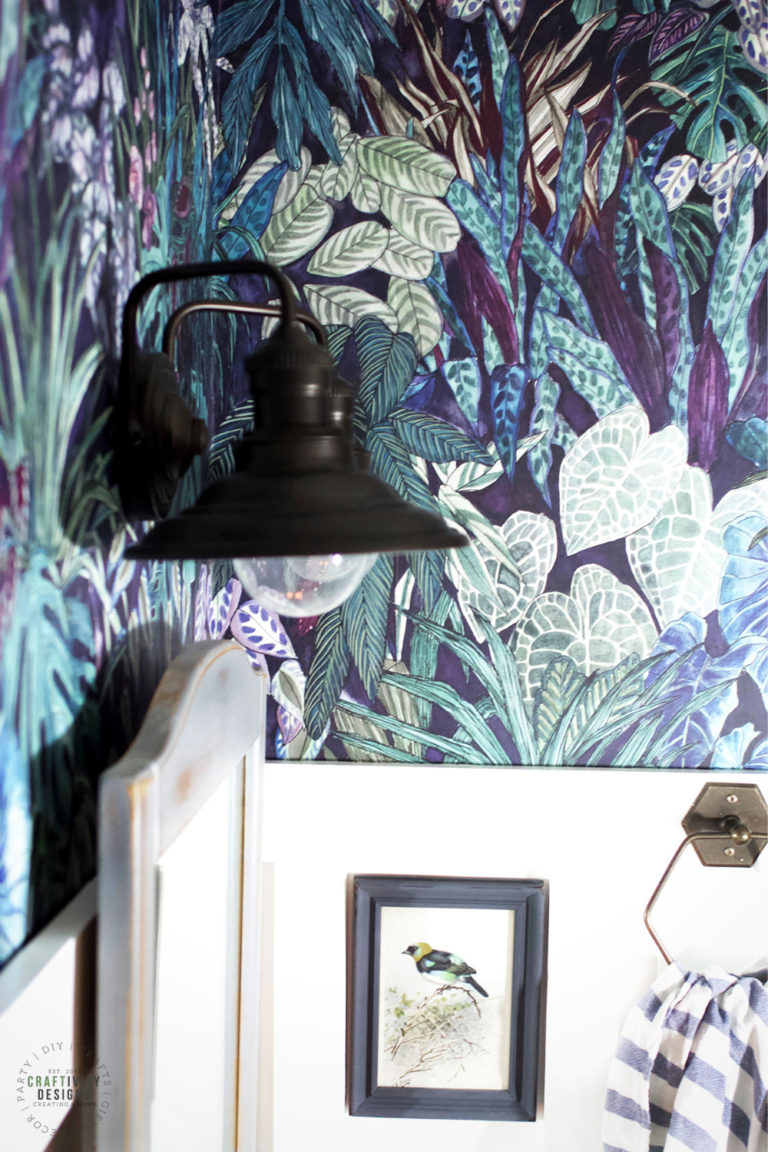 So, in my experience high-moisture areas are not necessarily the best option for wallpaper. Similarly, according to Photowall's website, their papers are not recommended for wet areas.
So, why would I buy a jungle wallpaper for our bathroom? Several reasons:
A powder room, or half-bath, does not generate moisture like a full bath with a shower or tub.
The wallpaper is installed well above the sink and paired with board and batten, protecting it from splashes and drips.
We chose Photowall's premium wallpaper which is suitable for cleaning products. In other words, it is more durable than the standard paper and can handle a wipe-down, if needed.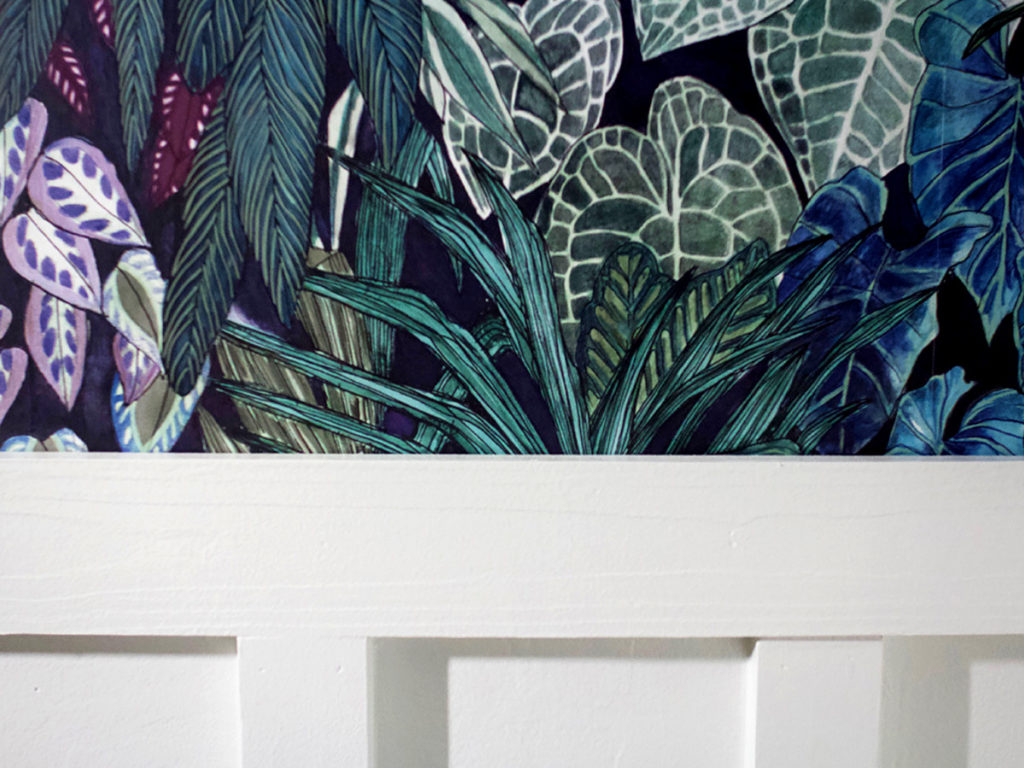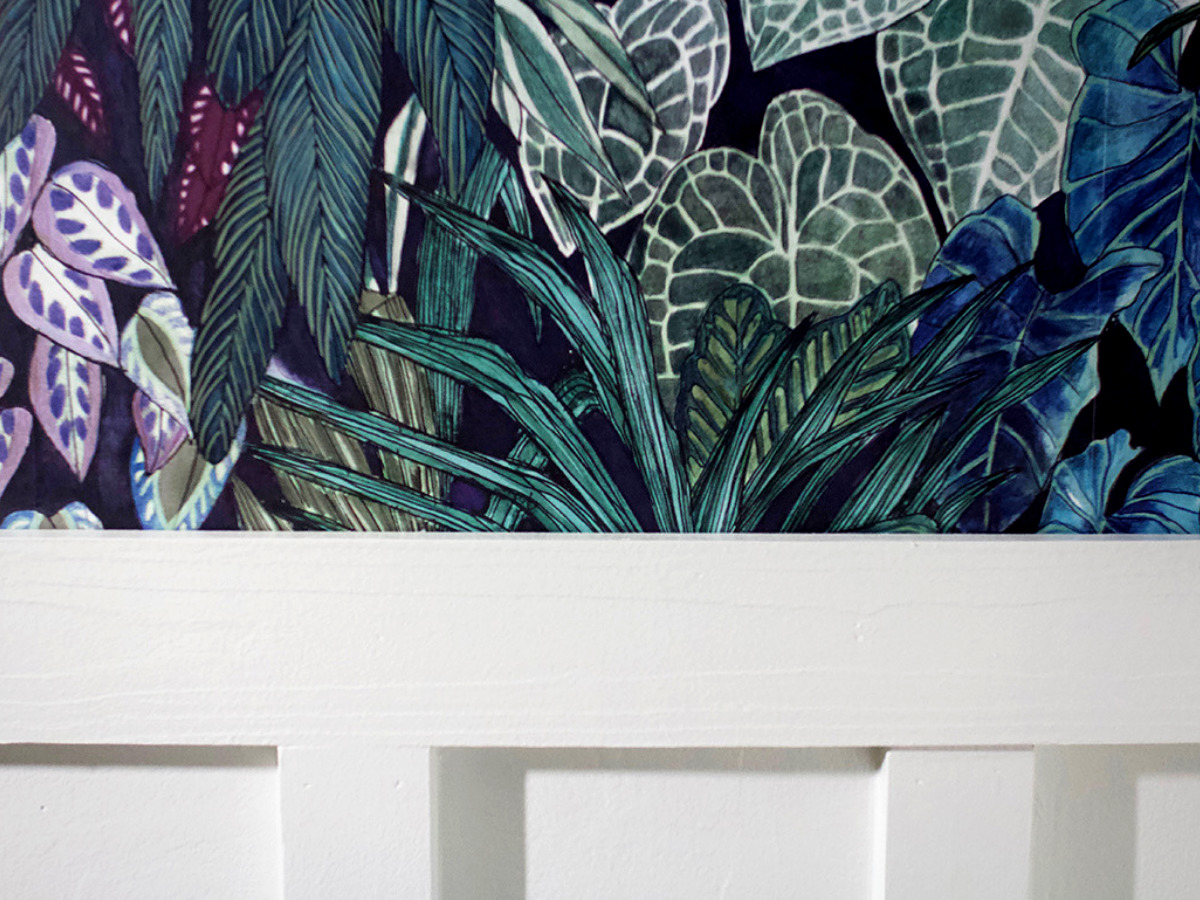 Tanglewood Forest Wallpaper
My jungle wallpaper, called Tanglewood Forest, is designed by Summer House and Aureum Design. It's available through Photowall, which prints the paper in strips (or tiles) sized specifically for your space.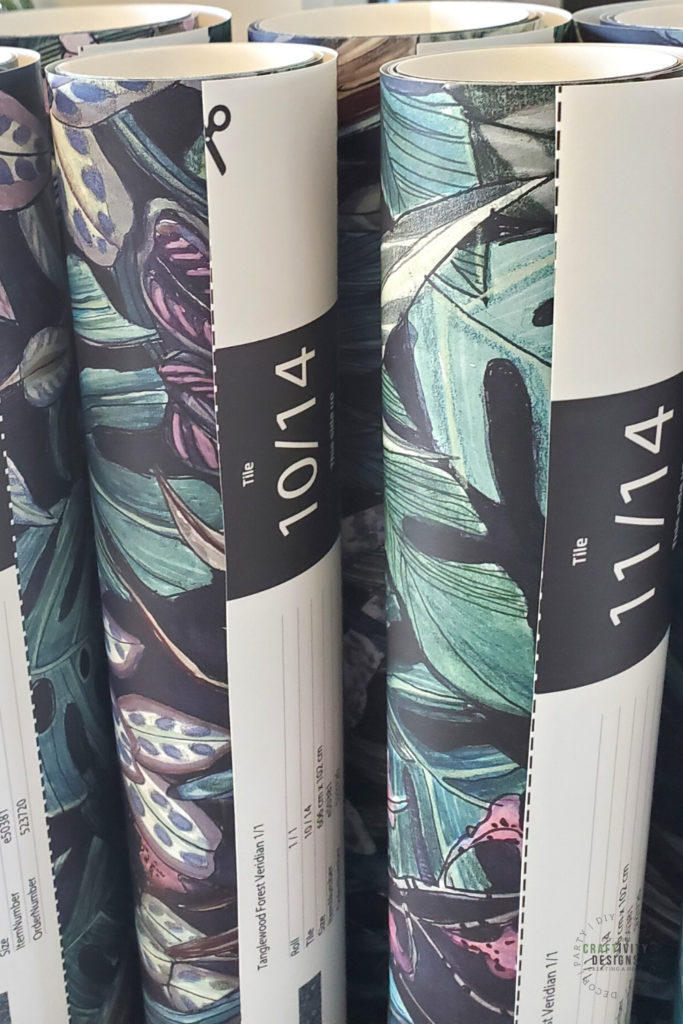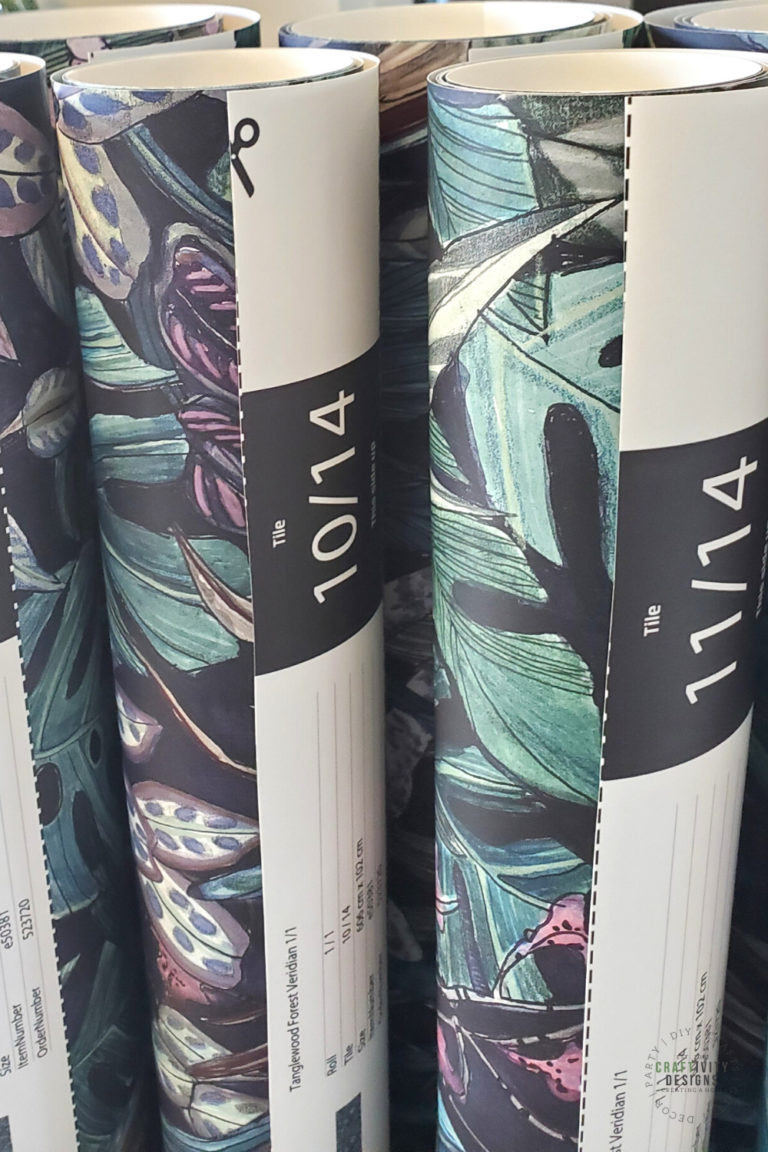 The paste is included with the paper (yes, so handy), and I chose their wallpaper tool kit, too.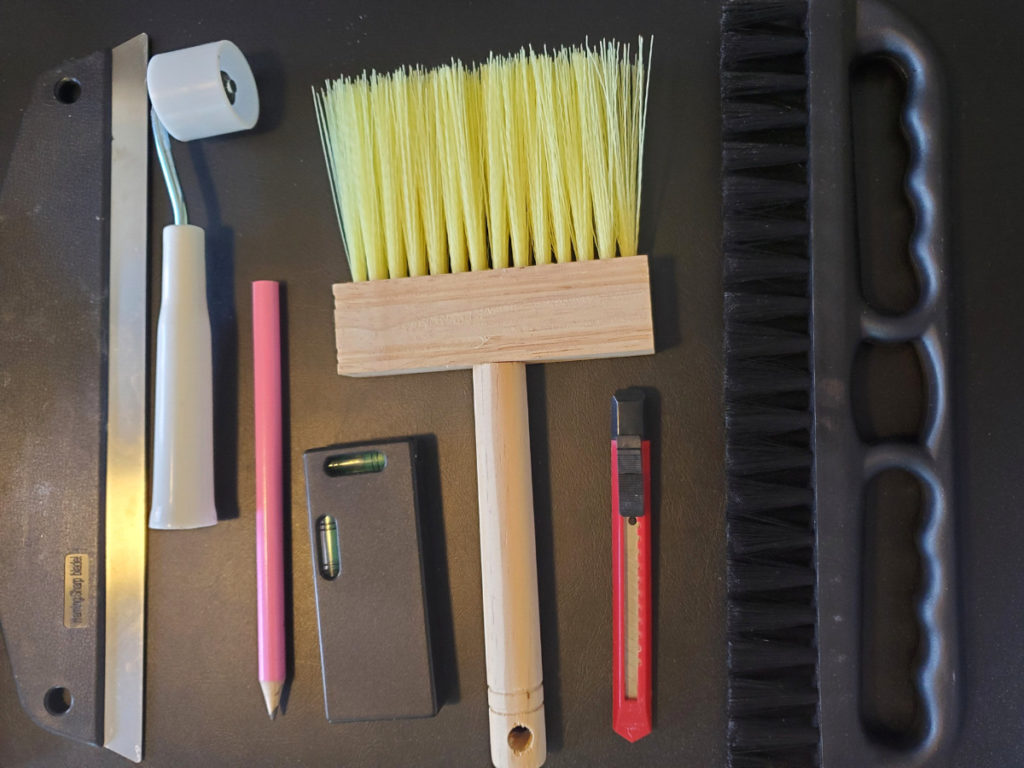 Interested in giving wallpaper a try?
Through December of 2020, you can grab 25% off Photowall products. Simply click here to shop wallpaper and enter the code craftivitydesigns25 at check out.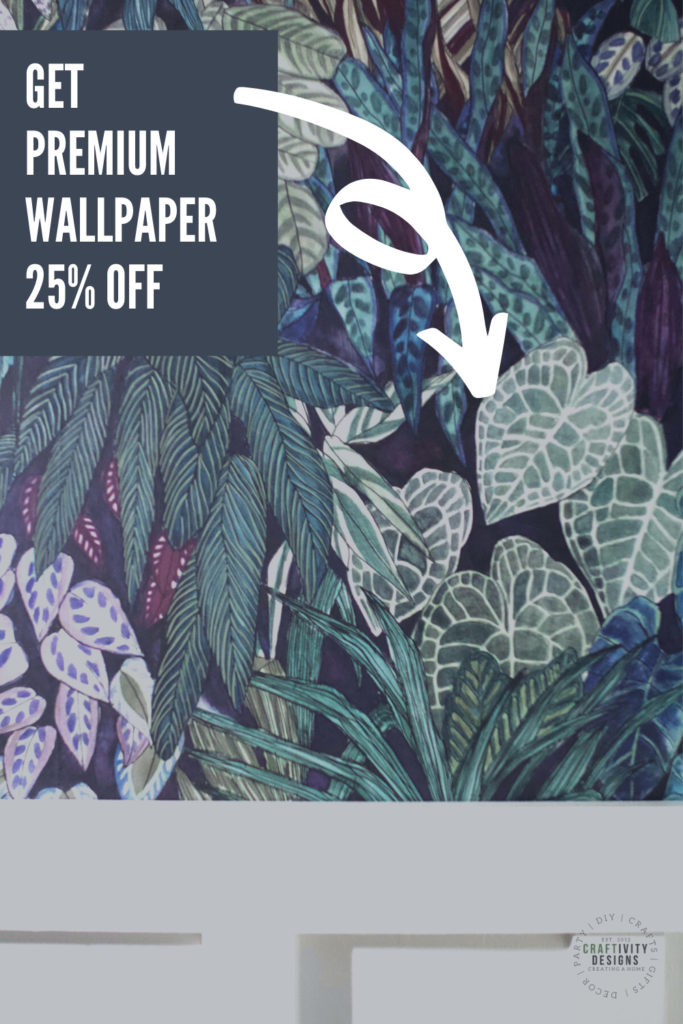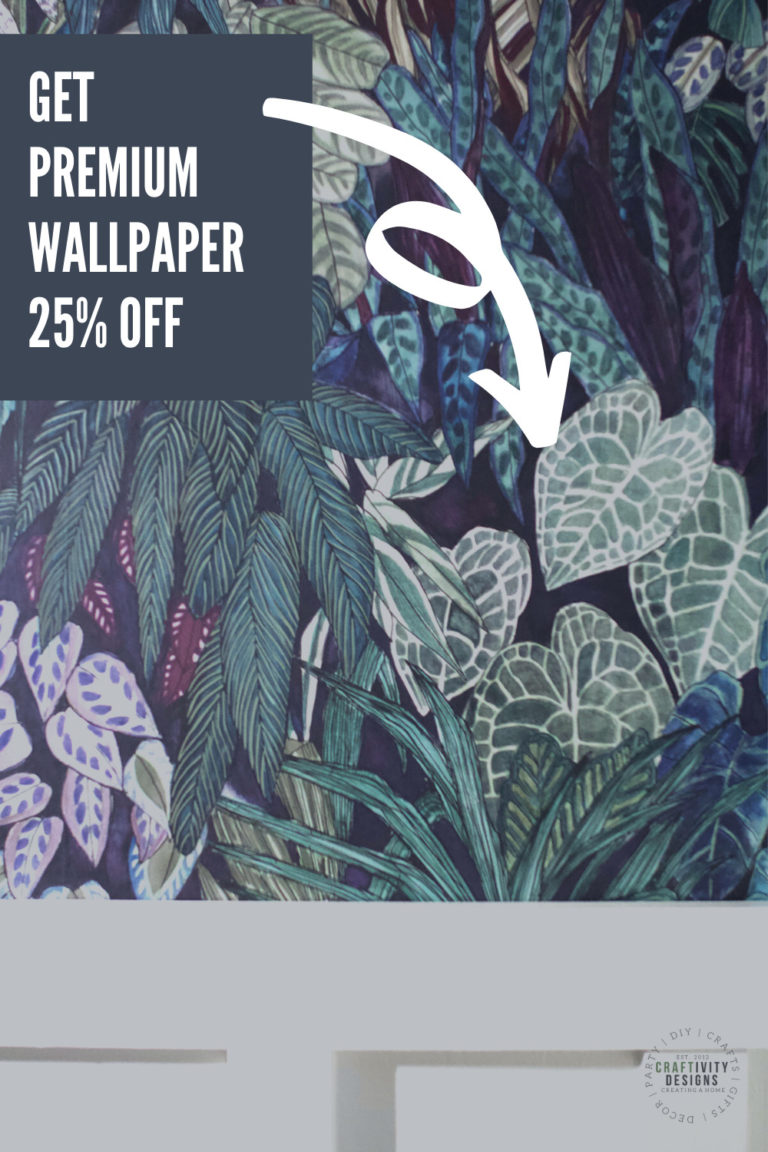 Did you like this home decor idea? You might also like:
Like this bathroom makeover? Pin it to save it!