What is there to do in Orlando besides Disney and Universal? In this list we've got family-friendly things to do in Orlando – that don't require a theme park ticket!
Are you headed to Orlando without theme park tickets? There is plenty to do and see for kids and families without paying for Disney or Universal tickets. In this list, I'll share 15 things to do in Orlando besides Disney and theme parks.
Skipping theme park tickets may be necessary due to budget or time – but it can also be just plain fun. On our trip to Orlando, we wanted to challenge ourselves to embrace the city without buying pricey admission to Disney or Universal. Of course, we couldn't do everything there is to offer in Orlando, so I've also got some great recommendations from other travel bloggers, too!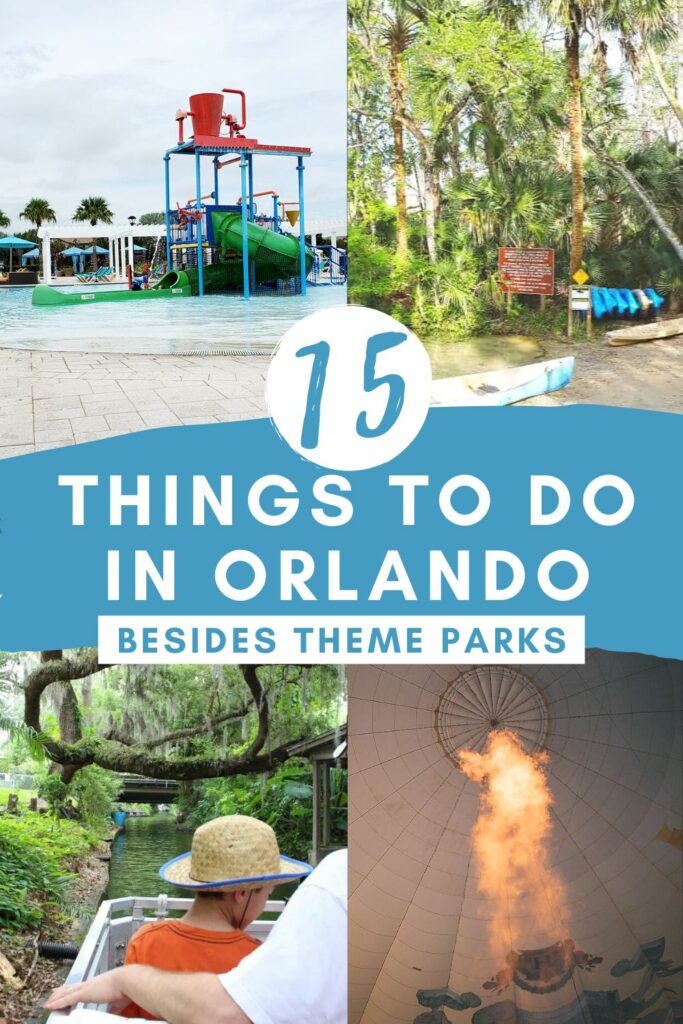 Splurge on Lodging and Save on Entertainment
When we go to Walt Disney World, we choose to stay budget-friendly because our entertainment (theme park admission) is soooo expensive. For this trip, we swapped that system. Our entertainment was on a budget, so we took the opportunity to splurge on our lodging.
After all, if we're spending more on lodging, we actually want to enjoy it. When we visit Disney World, we don't spend much time in our rooms or at the hotel. But, for this vacation, we lounged around our private pool most of the day.
Then, in the afternoon, we went out for a few hours for an affordable activity and a meal. This type of Orlando vacation is perfect for DVC, renting DVC, or resort neighborhoods, where you have so many amenities and want a relaxing trip. Just skip the park tickets and select few other fun Orlando things to do, instead!
15 Things to Do in Orlando other than Theme Parks
So, let's take a look at all the things you can do with your family in Orlando, other than going to theme parks. The first 10 items in this list are things we did on our no theme park trip to Orlando, and the last 5 are suggestions from other travel bloggers.
#1: Gator Golf Adventure Park
Always a fan of mini golf, we grabbed a Groupon for Gator Golf Adventure Park. We went in the middle of the day so that it wouldn't be busy, but that was a mistake. It was August, sunny, and hot (there isn't much shade cover around the course). They were in the midst of some construction, so the shade situation could have improved.
We enjoyed the course. The holes were fun, winding through various obstacles and even a few small shacks. The kids fed the gators, but they weren't particularly active or interested in the food. Maybe they would be more active in the evening (?), since that is when alligators typically eat.
Price: $10-$20 per person | Time: 1 hr 30 min
#2: Pirate's Dinner Adventure Show
Another Groupon, the Pirates Dinner Adventure was a huge hit for our kids. They loved the fight scenes, the acrobatics, and the story line. Plus, my daughter loved that mermaids were part of the story, too (it was just the previous year that we visited the Pirates League and she dressed up as a mermaid for Halloween)!
The food was fine, nothing special. The show is approximately 90 minutes, but arrive early to enjoy the atmosphere and check out the gift shop.
Price: $40-$70 per person | Time: 2 hrs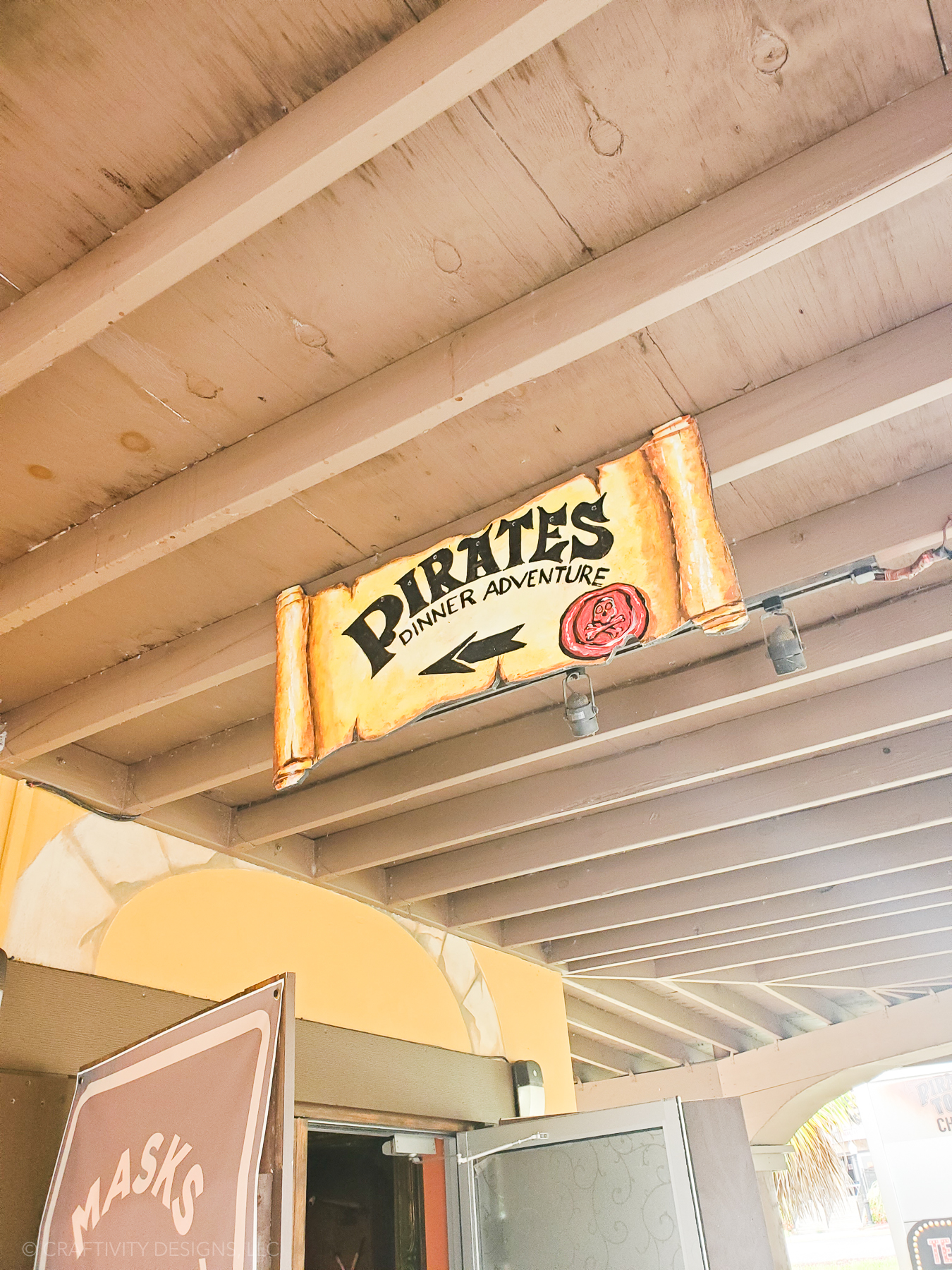 #3: Escape Company Orlando
Our family has grown to love escape rooms (we visited a great family-friendly version during our Cincinnati weekend trip). They are exciting, challenging, and encourage teamwork. Unfortunately, we didn't break out of this one.
I'd definitely recommend the Escape Company, especially if you have older children (our 5 year old daughter was a little young). We had a Groupon here, too (deal sites are partly how we planned what to do in Orlando)… so make sure to search for deals before booking.
Price: $32 per person | Time: 1 hr
#4: Resort Water Parks
When planning where to stay, look for a resort neighborhood with a water park. We chose the Windsor at Westside which offered a lazy river, pool, and a large kids area with slides and climbing equipment. These water parks are generally included with your lodging, which means no purchasing an extra ticket for water park fun!
Price: included with lodging | Time: varies
#5: Beaches and Cream Soda Shop (or other Disney Resort restaurants)
Just because you aren't buying theme park tickets doesn't mean you can't visit Disney or Universal property. We booked a dining reservation at Beaches and Cream Soda Shop. Without worrying about park tickets (and making good use of that money), we weren't rushed at the restaurant and spent time perusing the grounds of the Beach Club Resort.
The food and ice cream was delicious. The environment was fun, colorful, and playful. We'll definitely be back!
Price: $15-$35 per person | Time: 1 hr 30 min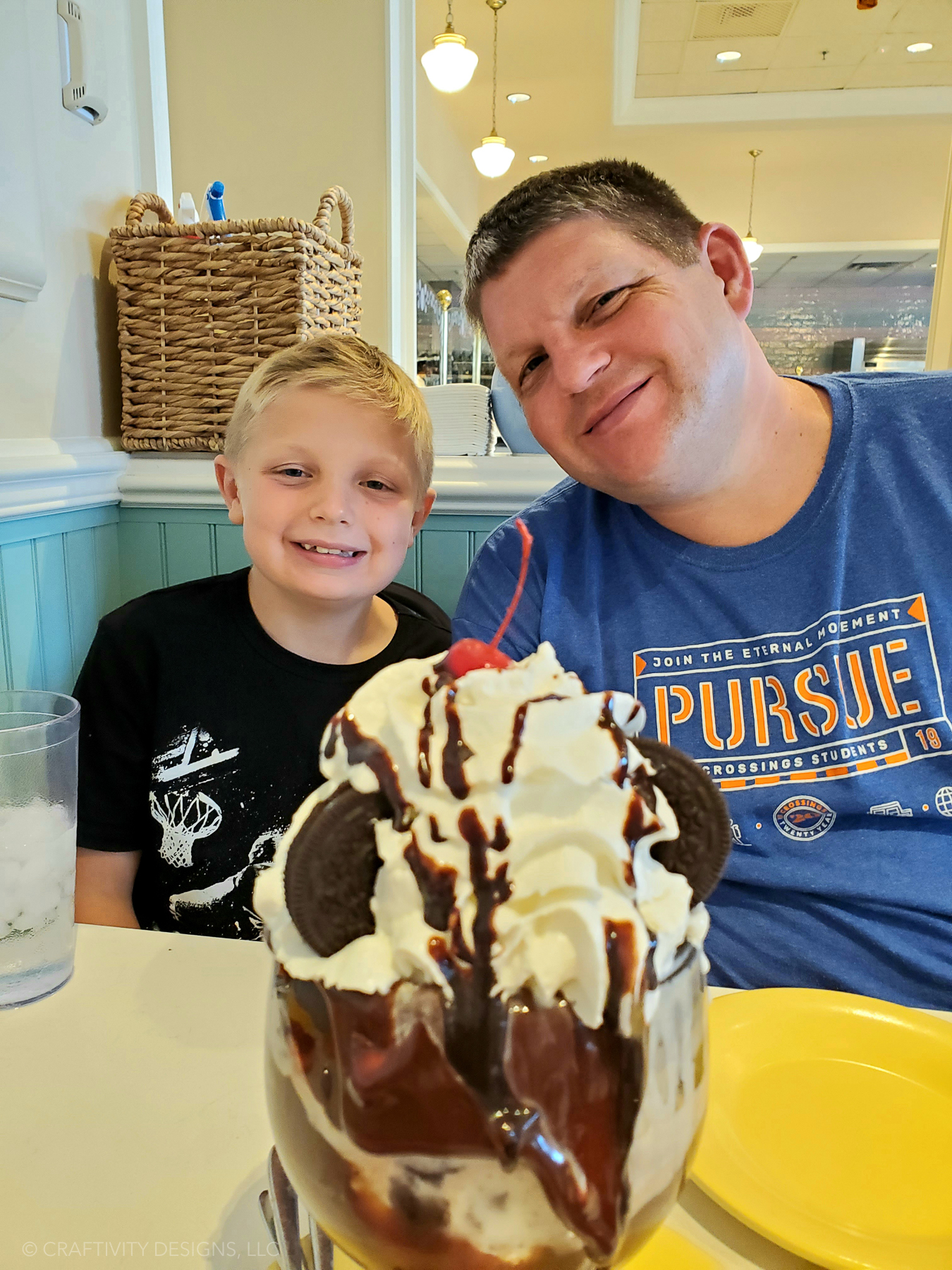 #6: Skyliner
After we finished eating at the Beach Club, we walked over to the Disney Skyliner. You don't need a park ticket to ride, but you will need access to a Skyliner resort via a dining reservation (generally, you will need either a dining reservation or a room reservation in order to drive in and park at a resort).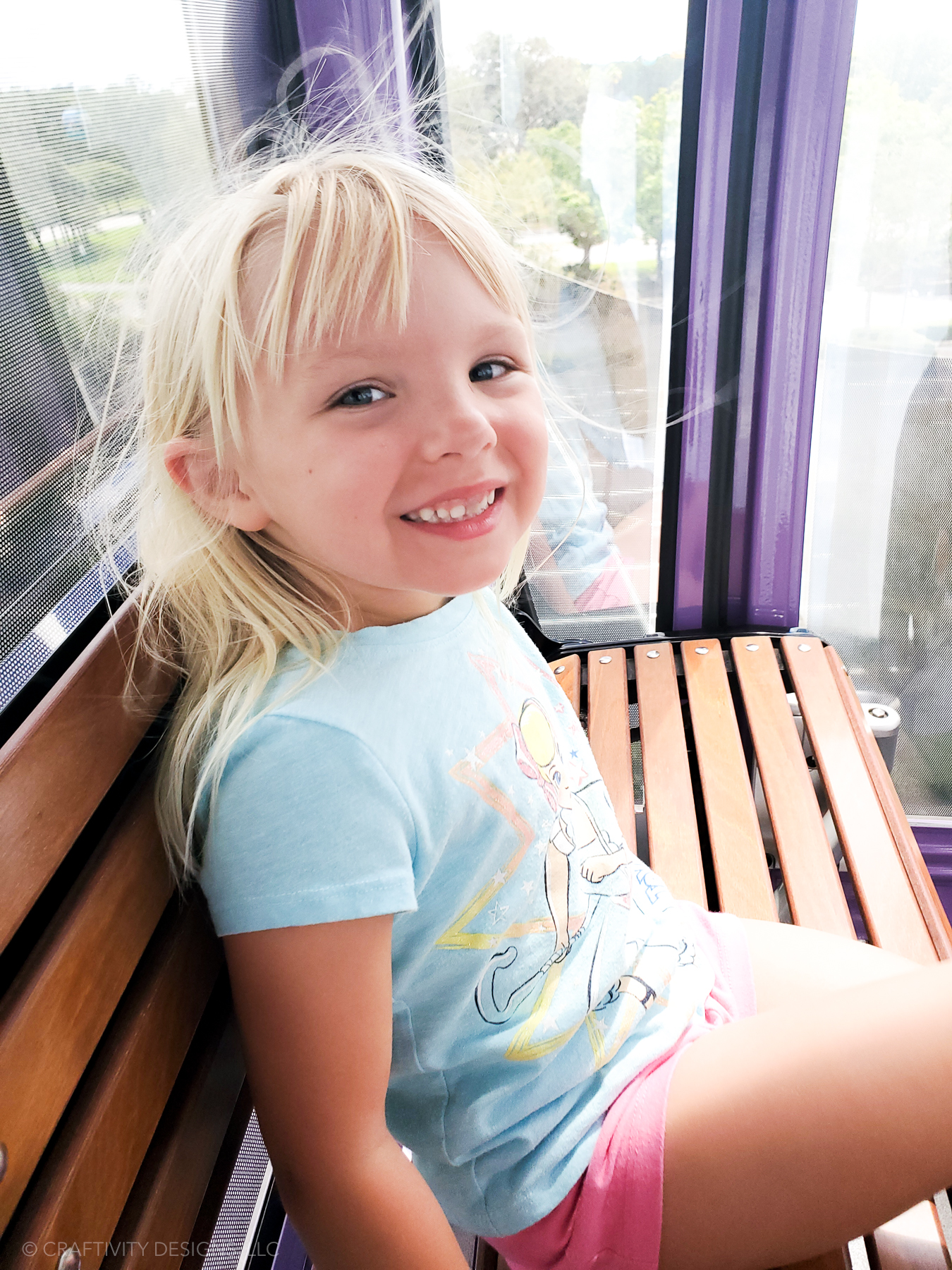 Disney's Riviera Resort, Caribbean Beach Resort, Boardwalk Inn, Yacht Club Resort, and Beach Club Resort are all located within walking distance of the Skyliner AND also offer a restaurant with dining reservations. Therefore, book at meal at one of these resorts, and you'll be able to walk over and ride the Skyliner after your meal.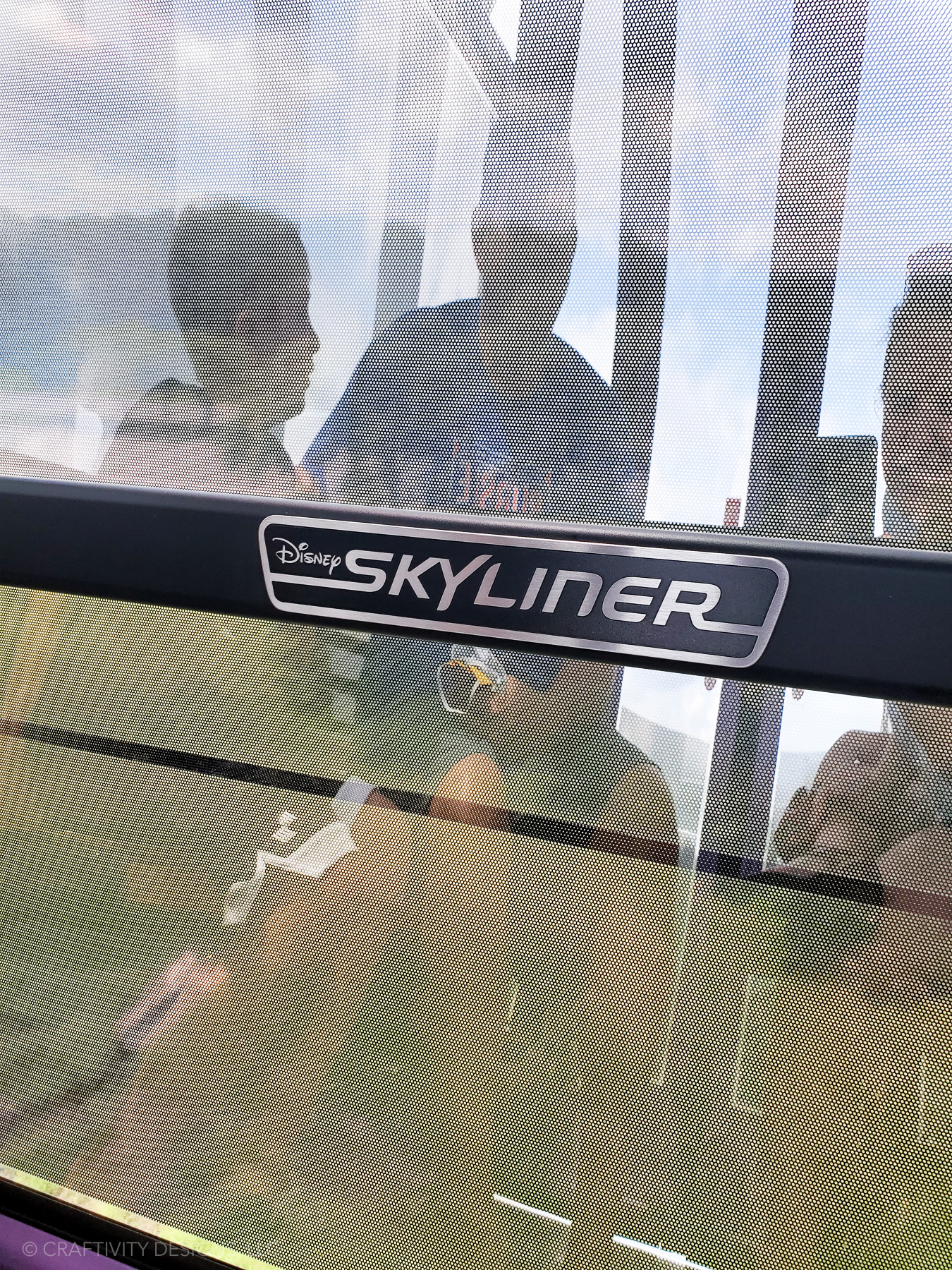 We LOVE the Skyliner. We did the whole route and spent time walking around a few resort stops, too. At minimum, budget a half hour, but you can definitely spend longer (note: we like the coffee shop at the transfer station/Caribbean Beach stop… the transfer station is shown in the above photo).
Price: FREE | Time: 30 min+
#7: Universal CityWalk (or Disney Springs)
We haven't been to Universal yet, so we took the opportunity to visit Universal's City Walk Similarly, you could do the same with Disney Springs.
Note: I'm not a huge fan of using valuable theme park time at these shopping venues, since I paid $$$ for the tickets, not shopping. So, in my opinion, a non-theme park trip to Orlando is a great time to visit these locations.
Both CityWalk and Disney Springs offer an assortment of shopping, dining, and entertainment that don't require a theme park ticket or any reservations. We stopped in for some treats, grabbing Voodoo Doughnuts for breakfast the next morning and sweets from Toothsome Chocolate Emporium.
However, you don't have to buy anything. We enjoyed just walking around and seeing the sites.
Price: FREE | Time: 1-2 hrs+
#8: Water Taxis
While you are at Universal CityWalk, grab a ride on the Water Taxis. This free transportation travels between the Universal resorts, the parks, and CityWalk. We enjoyed the boat ride and getting a glimpse of the hotels along the route.
Price: FREE | Time: 30 min
#9: Stay at a Deluxe Hotel
At the end of our trip, we booked a couple nights at the Animal Kingdom Lodge via renting DVC points (renting was less expensive than booking directly through Disney). While this might be lodging, it's also something to do in Orlando – because we literally spent those several days entirely at the resort. It was our lodging AND our entertainment.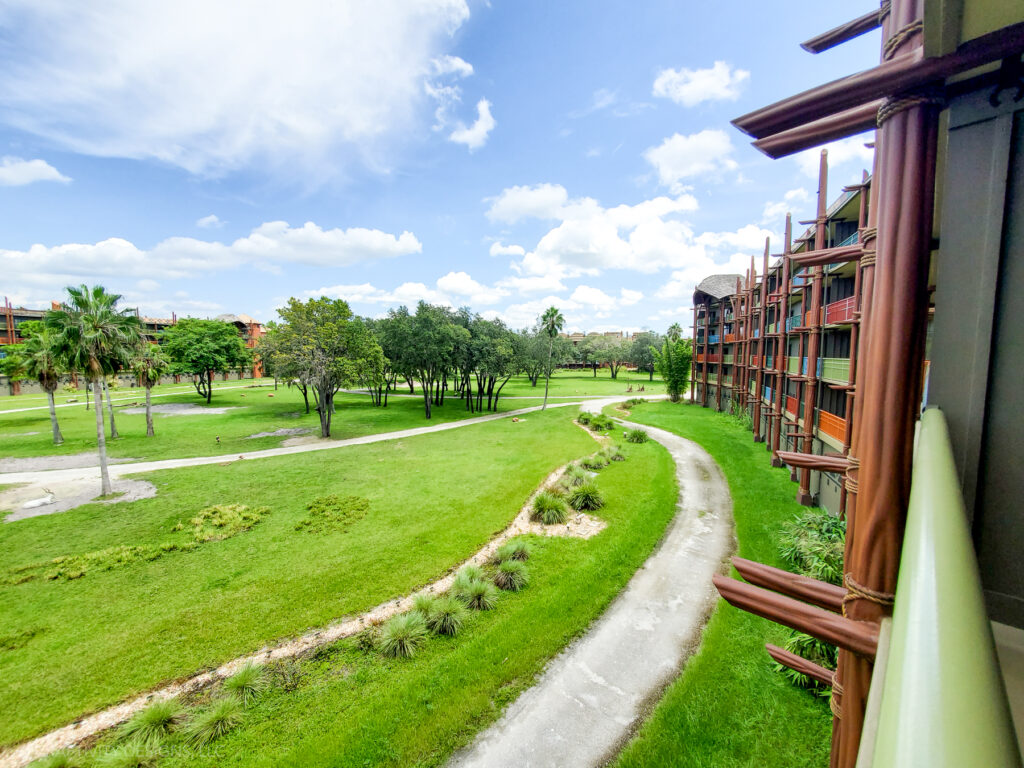 And, without theme park tickets, I was totally ok spending the entire day at the resort. If I had tickets, I'd be torn between enjoying the property and getting my money's worth.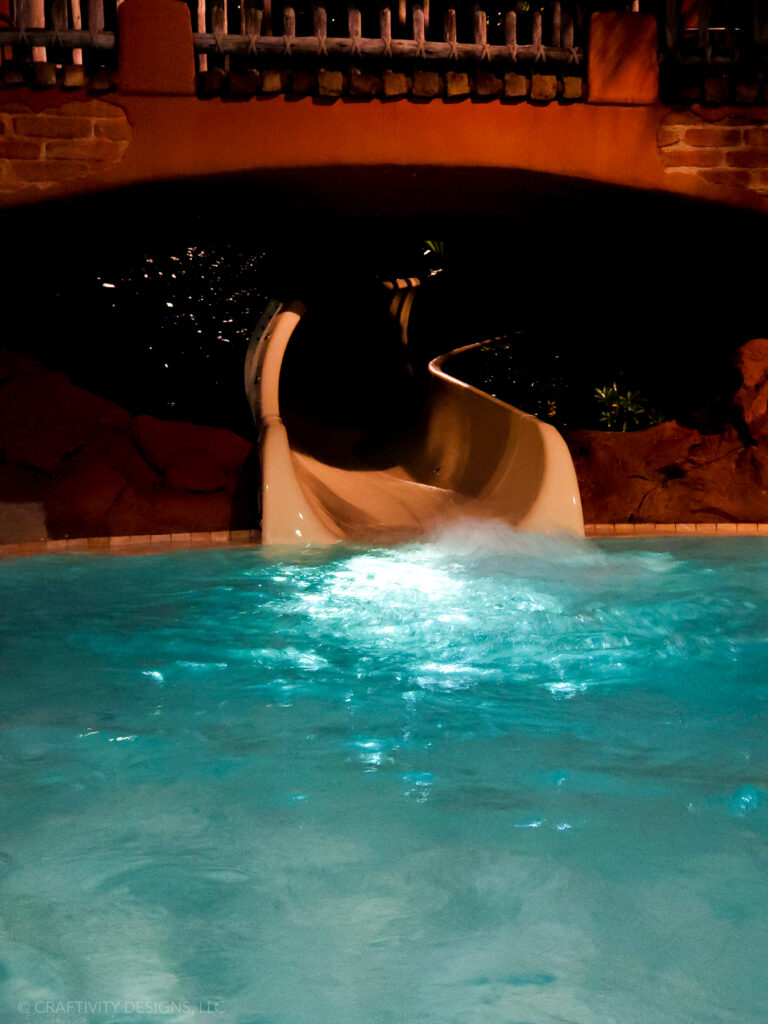 While all the Deluxe hotels (at Disney and Universal) have unique offerings, we selected Animal Kingdom Lodge for the view of the Savannah and the pools. Our kids loved the animals, the pool slides, and swimming.
Price: FREE (with lodging) | Time: varies
#10: Rent a House with a Pool
Along the same lines of staying at a Deluxe hotel, combine lodging and entertainment by renting a house with a pool.
For the first part of our vacation, we stayed in a house with a very nice in-ground pool. This was the highlight of our trip, even with all the other fun things we did. My kids loved having their very own pool for the week.
Price: FREE (with lodging) | Time: varies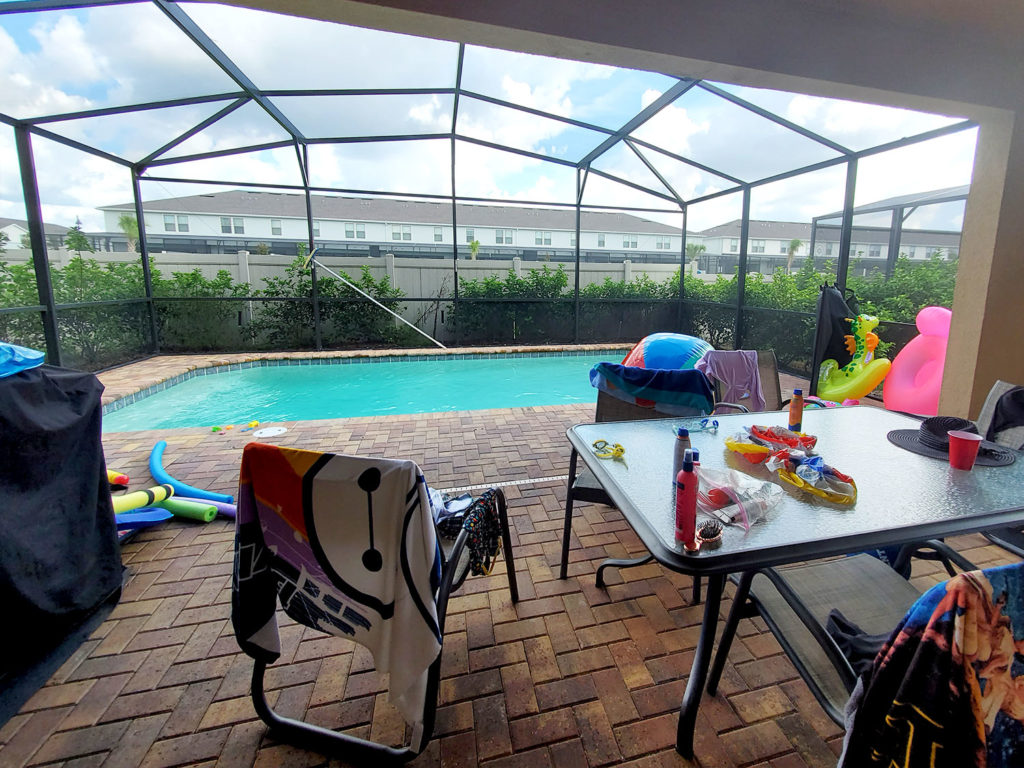 #11: Albin Polasek Museum & Sculpture Gardens
History, art, and botanical fans should consider checking out the Albin Polasek Museum and Sculpture Gardens. This residence-turned-museum offers art, sculptures, and gardens for perusing. The Drugstore Divas provide an extensive review, including details about parking, hours, food, and more.
Price: $7-$12 | Time: 1 hr
#12: Orlando Balloon Rides
For a truly unforgettable experience in Orlando, take a hot air balloon ride. Check out xoxoBella's review to see the incredible photos and hear about her experience. Florida's climate would make for comfortable early-morning flights and clear views of the scenic landscape.
Price: $100-$200+ per person | Time: 1 hr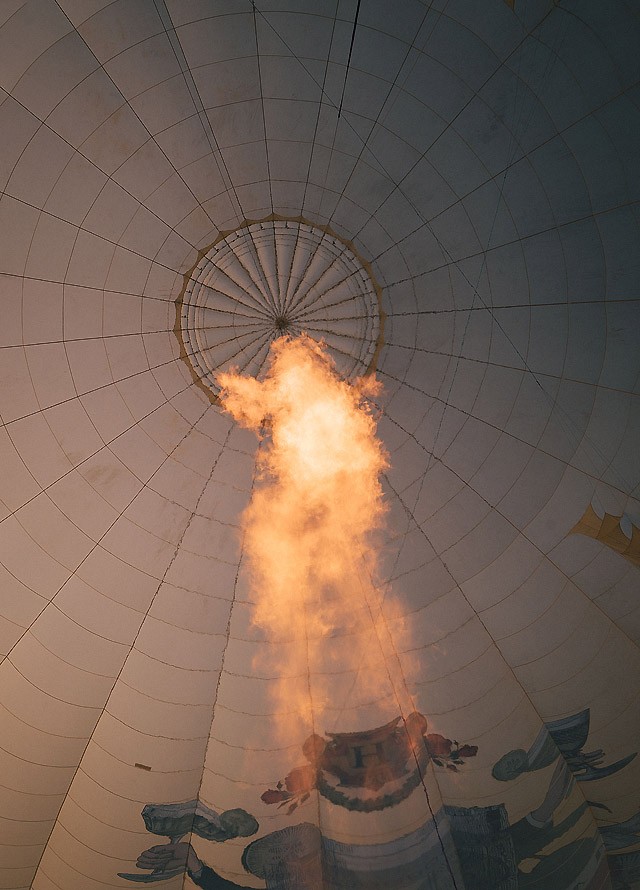 #13: Gatorland
Get up close with alligators at Gatorland. Kimberly, of The Savvy Mama Lifestyle, took her young kids and provides a review of the trip – including the train, animal encounters, splash park, and more. What kid doesn't think it's exciting to hold and feed gators?!
Price: $23-$39 per person | Time: 3+ hrs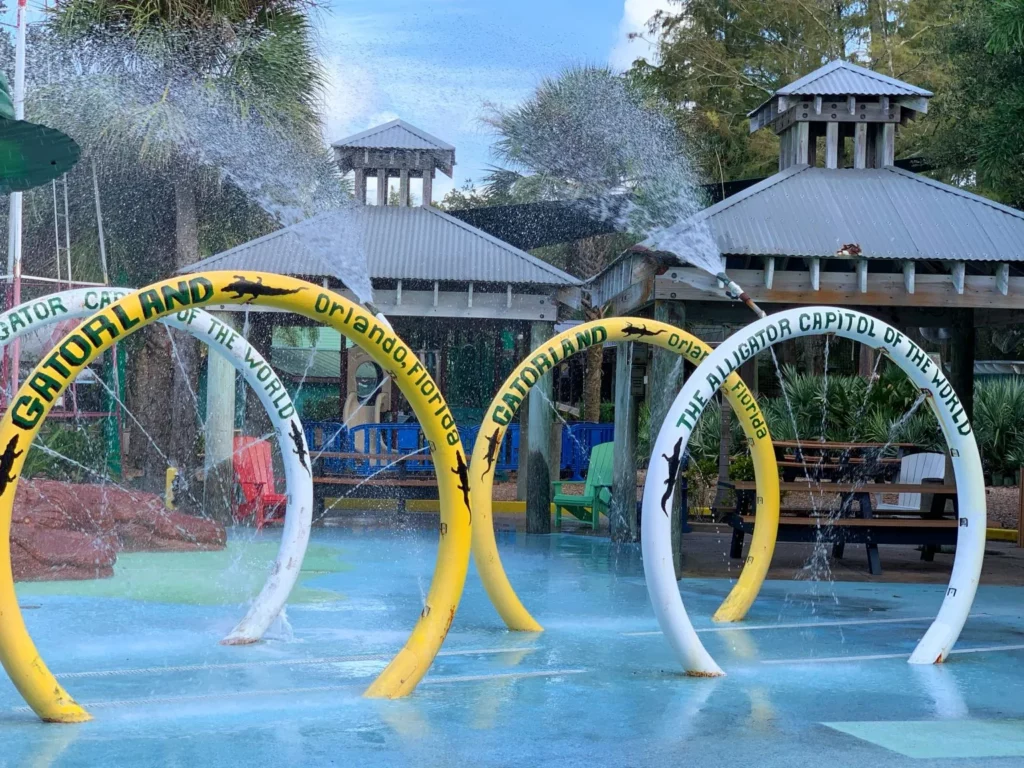 #14: Winter Park
Spend an afternoon in the neighborhood of Winter Park, only 15 minutes from downtown Orlando. The scenic boat ride, train station, and farmer's market would be tops on our list for the day (but Christie has 9 more ideas for you to check out, too).
Price: FREE | Time: Varies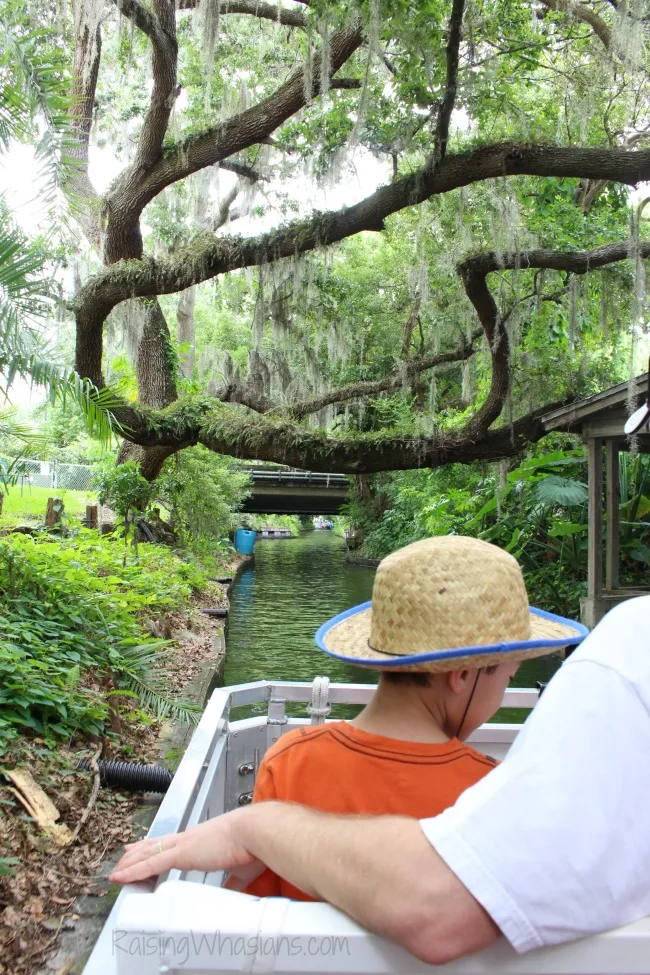 #15: Wekiwa Springs
Canoe, swim, and eat lunch at Wekiwa Springs. This state park in North Orlando offers a variety of family activities in what looks to be a gorgeous setting (plus, don't miss Whitney's suggestion for dinner in North Orlando when you get hungry) .
Price: FREE | Time: Varies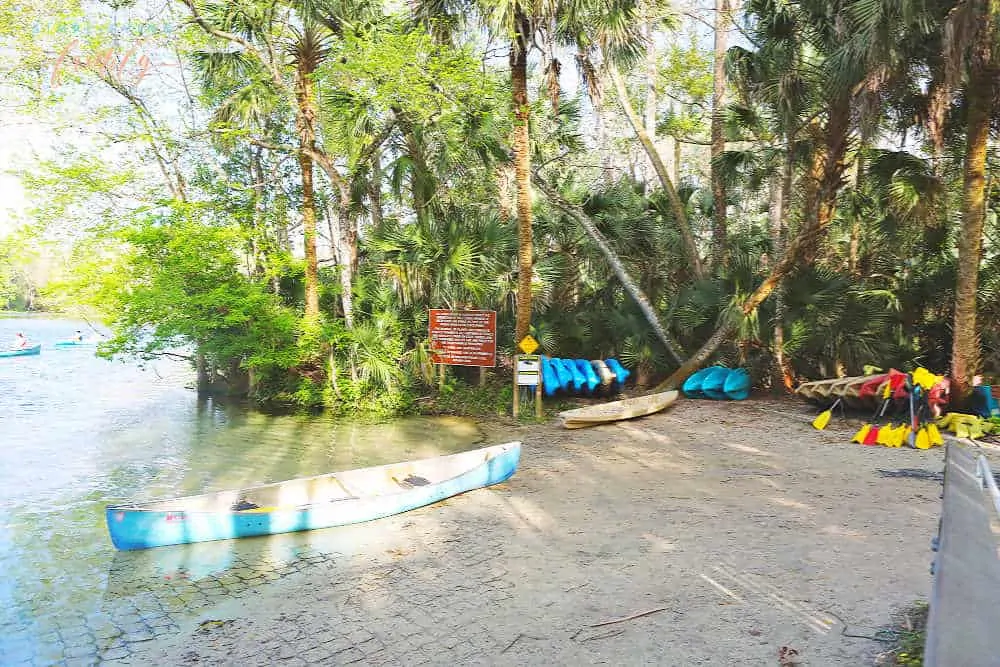 Things to Do in Orlando besides Disney
If you are looking for things to do in Orlando besides theme parks, I hope you've found some great options in this list. We had a great time on our theme-park free trip, and got to do things we'd never consider doing if we had tickets to Disney or Universal.
Our kids especially loved the resort water park, renting a house with a pool, trying the Skyliner, and the Pirate's Dinner Adventure Show. If we're back in Orlando theme-park free someday, I'd have canoeing in Wekiwa Springs and the Scenic Boat Tour in Winter Park on my list.
Which activities are at the top of your vacation to-do list?
If you like these family travel ideas, you might also like:
Want to save these Orlando Travel Ideas? Pin it!