How are your office organization projects going? If you need some inspiration, check out Lora's post about 10 ideas to organize a desktop or office.
Early last year, I shared some information on my office (go here to see that post) so today, I'm going to do a re-cap and share some other projects I've done that can help you organize your office area. Below is a picture of what my office area looks like: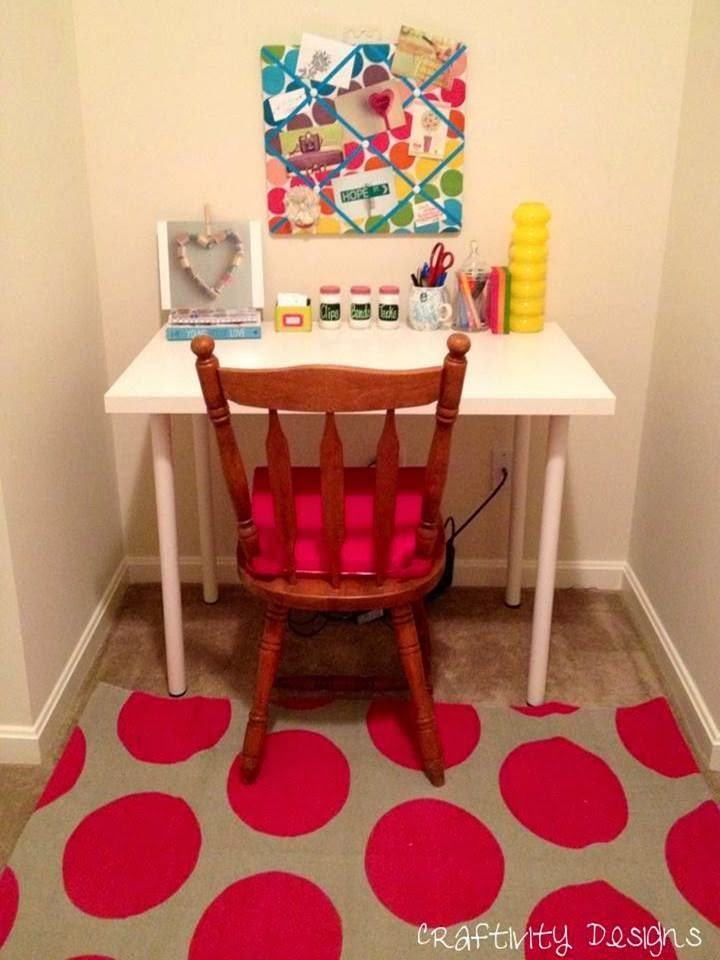 To keep all the small things like paperclips and rubber bands organized, I use my homemade chalkboard jars. These were so fun and easy to make!
All you need is some empty baby food jars, paint, and chalkboard vinyl. Go here to see how you can make your own set. Next to the jars, is a cute "E" initial Anthropologie mug to hold ink pens and Sharpies.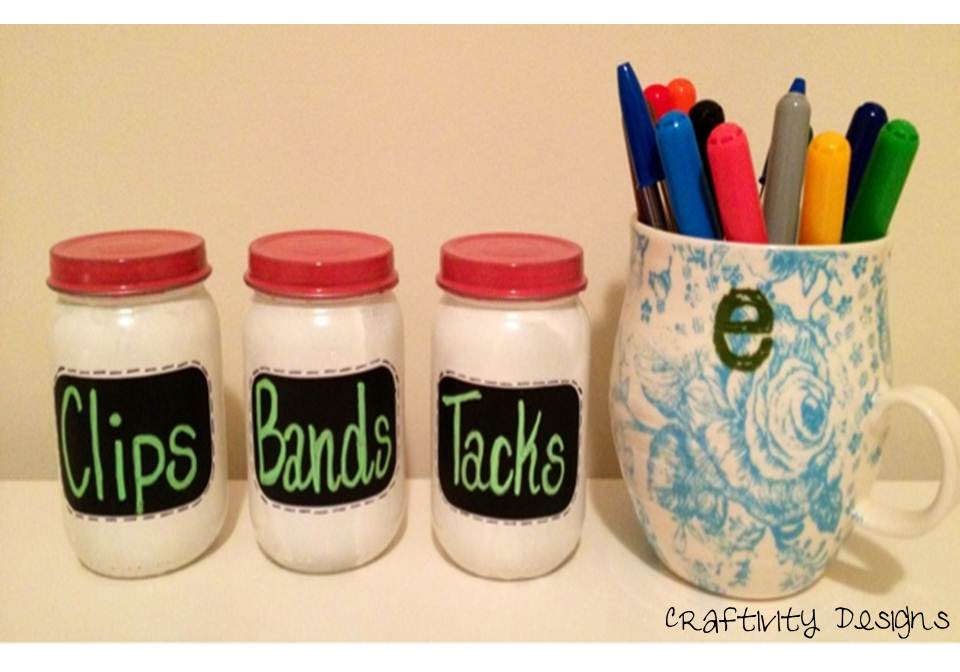 Other items I use to organize include a small glass apothecary jar that I got for $1 at a thrift store. This works great for holding my brightly colored markers. I also use a small metal tin from Target to hold my business cards. I keep pictures and cards organized by using a large polka dot memo ribbon board.
In my office at work, I have a yellow fabric memo board that I made myself using a cork board, fabric, and thumbtacks. Go here to view the tutorial.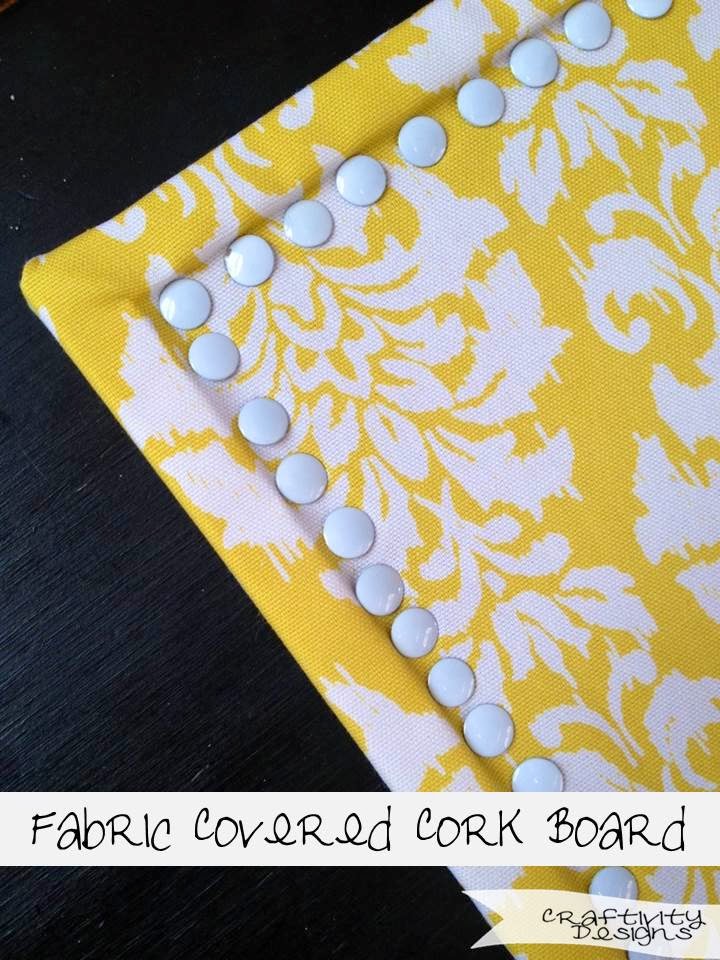 To organize ribbon, baker's twine, and thread in my craft room, I use these jars that I also got from a thrift store. I added some detail to them by hot gluing on a white knob to the top of each one. See more details from that project here.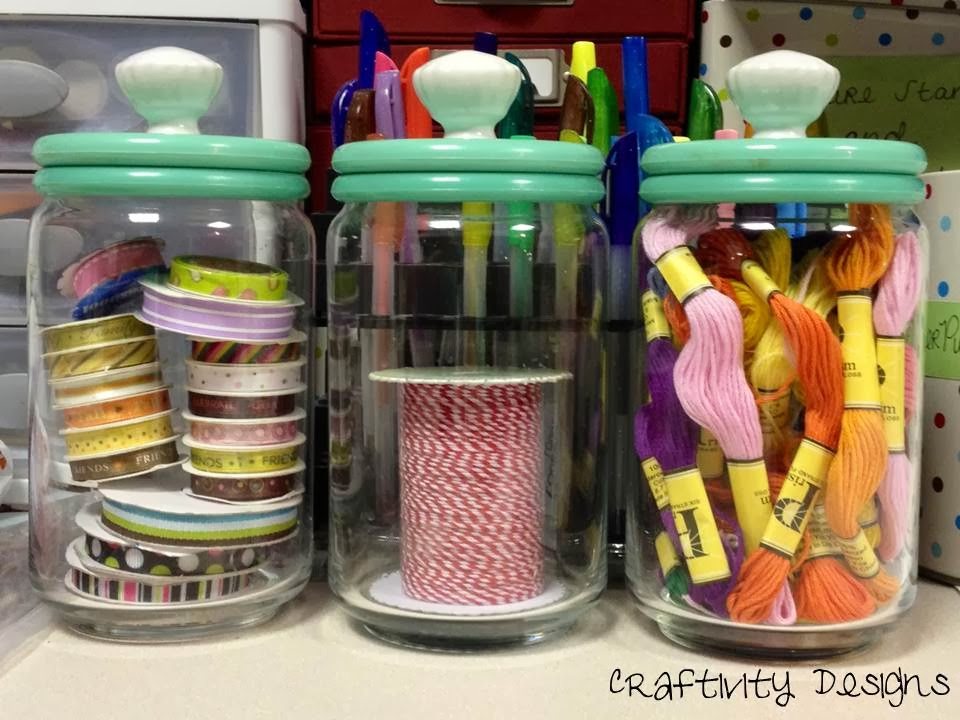 What tips and tricks do you have for organizing your office area? Leave a comment below or share on our Facebook page! Lora will be back tomorrow to share details on how she is organizing her office area. Have a wonderful day and happy organizing!