Looking for a practical and affordable handmade gift? Learn how to make easy lavender and vanilla sugar scrub jars in minutes.
On the 8th day of Craftmas, my true love gave to me… a sugar scrub jar!
Are you just now finding the 12 Days of Craftmas Series? If so, you're in for a treat! Each day, December 1-12, a group of 4 bloggers are bringing you a handmade gift idea. I am so impressed with my talented friends and am excited to bring you this lovely collection of crafted gifts.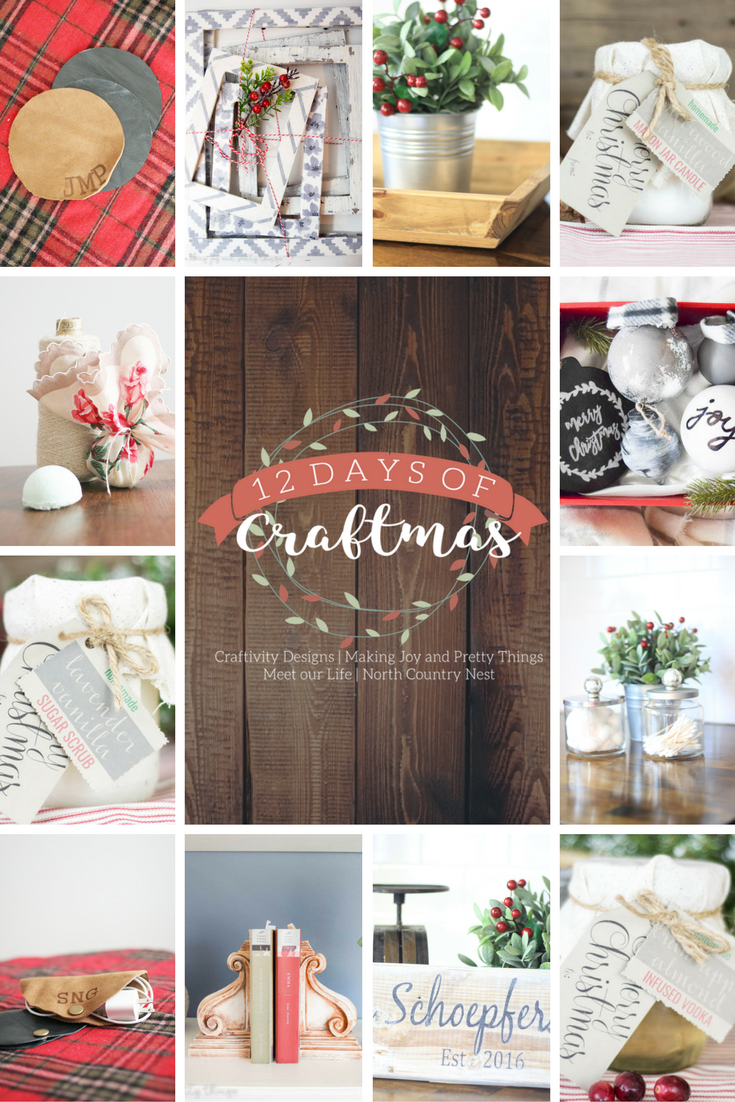 How to Make Easy Sugar Scrub Jars
Kelly, from North Country Nest, has created a DIY sugar scrub with a lavender vanilla scent. Lavender and vanilla. Doesn't that sound like a lovely combination? It's the perfect mix of an aromatic summer herb with the warmth and familiarity of the classic vanilla scent.
In her post, Kelly details exactly what you will need to make your own lavender and vanilla sugar scrub.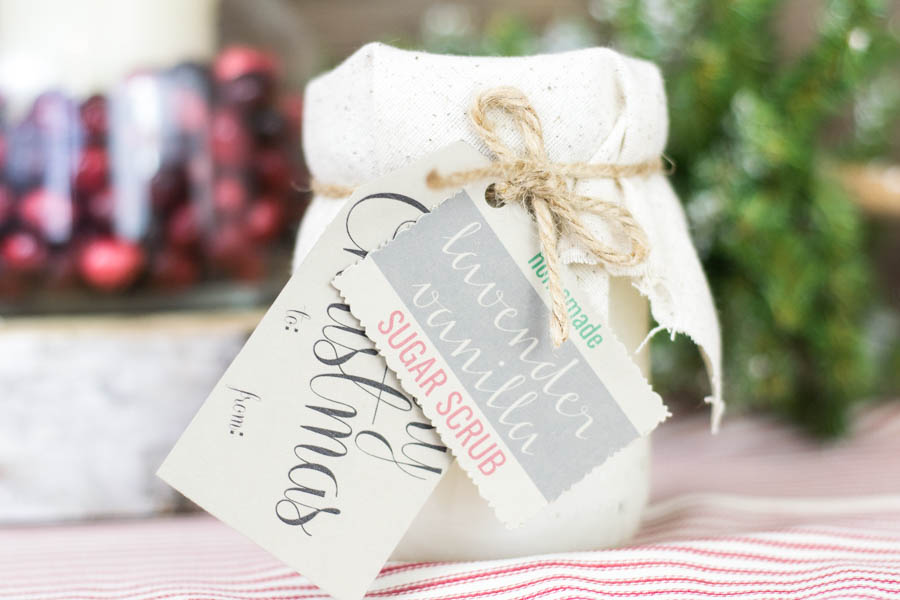 Having recently completed my first set of peppermint bath bombs, making sugar scrub is also on my DIY list. I love the idea of handmade bath products as gifts. They are practical and affordable, while also being easily customized. For example:
Christmas – use peppermint and evergreen scents
Mother's Day – use floral scents
Birthdays – choose the individuals favorite scent
Valentine's – use romantic scents like rose or lavender.
Truthfully, the possibilities are endless.
DIY Bath and Body Products
Since we're chatting about endless possibilities, let's take a look at several other DIY bath and body products that you can easily make at home! They'll pair perfectly with your lavender and vanilla sugar scrub jars.
Handmade Bath and Body Products
Handmade Bath and Body Products are affordable, practical, and thoughtful gift ideas! Often they are quick and easy to make, while being simple to customize, too.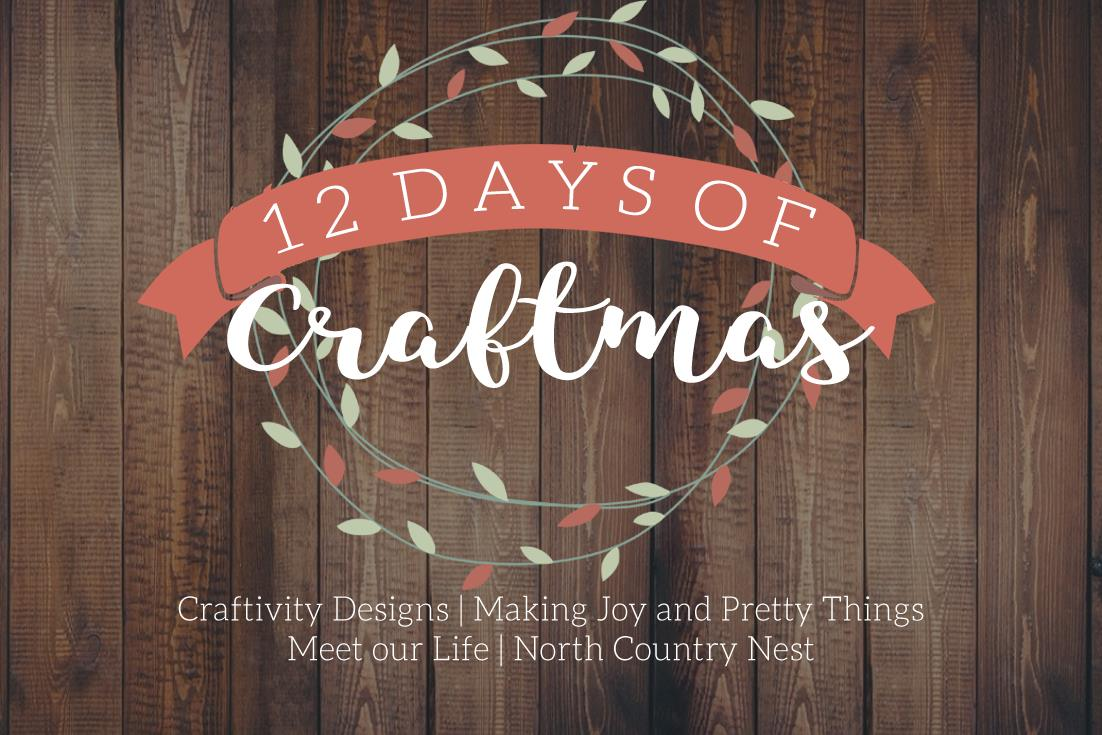 Handmade Gift Ideas
Once your sugar scrub is complete, don't let the creative juices stop flowing! We've got 11 more handmade gift ideas as part of the 12 Days of Craftmas (including more seasonal scents in gifts such as bath bombs and candles). Plus, a longtime fan of homemade gifts, I've compiled a list of over 25 Simple Handmade Gift Ideas.
12 Days of Craftmas (Handmade Gift Ideas)
The 12 Days of Craftmas is a holiday series featuring 12 Handmade Gift Ideas from 4 bloggers. Up the ante this Christmas season with homemade gifts that are stylish, affordable, and unique.