Learn how to make bathroom storage containers. These bathroom storage jars are an easy, affordable craft project, that is also practical!
On the 7th day of Craftmas, my true love gave to me… bathroom storage containers.
Are you just now finding the 12 Days of Craftmas Series? If so, you're in for a treat! Each day, December 1-12, 3 bloggers and I are bringing you a handmade gift idea. I am so impressed with my talented friends and am excited to bring you this lovely collection of crafted gifts.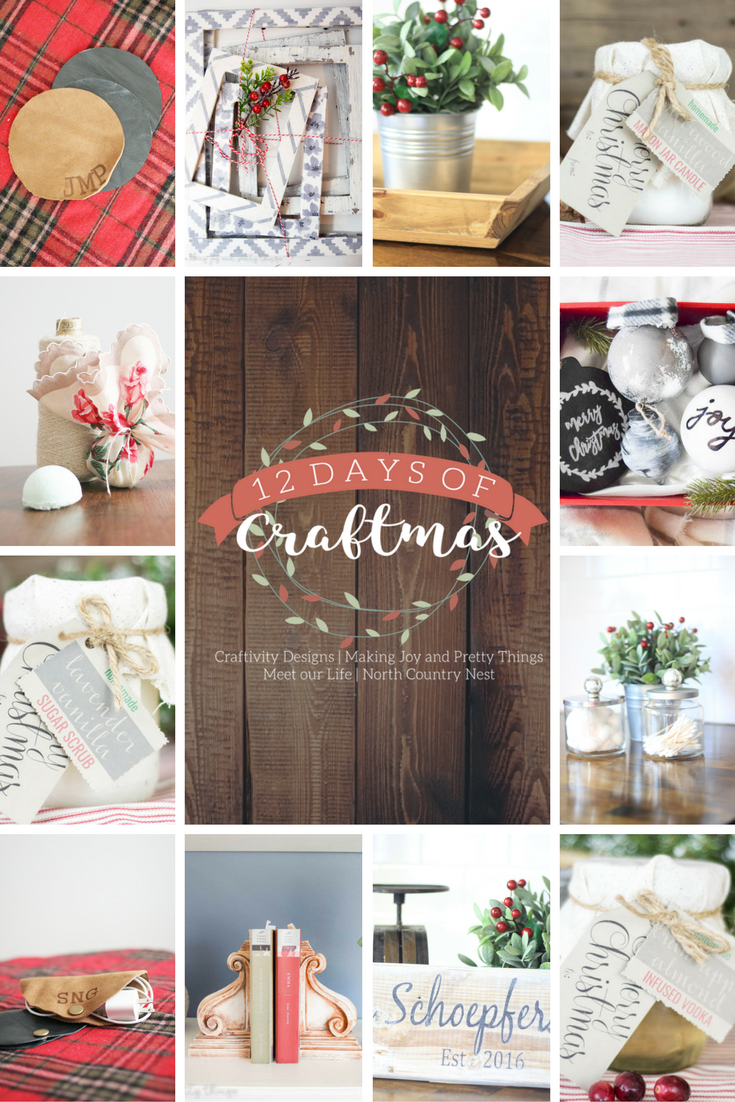 How to Make Bathroom Storage Containers
Sabrina, from Meet our Life, has created the type of gift that I always love — the gift of organization. It's so hard for me to pass up pretty containers, baskets, and trays that look lovely and help me get organized, too.
After all, who isn't looking for better storage solutions? Many of us struggle with too much stuff and small spaces. Plus, we seldom splurge on pretty storage because it seems frivolous or overpriced. Therefore, even though this may seem like a practical gift, it's actually a gift that feels quite special.
For the person who loves a practical gift, head over to Meet our Life and get the full supply list and tutorial.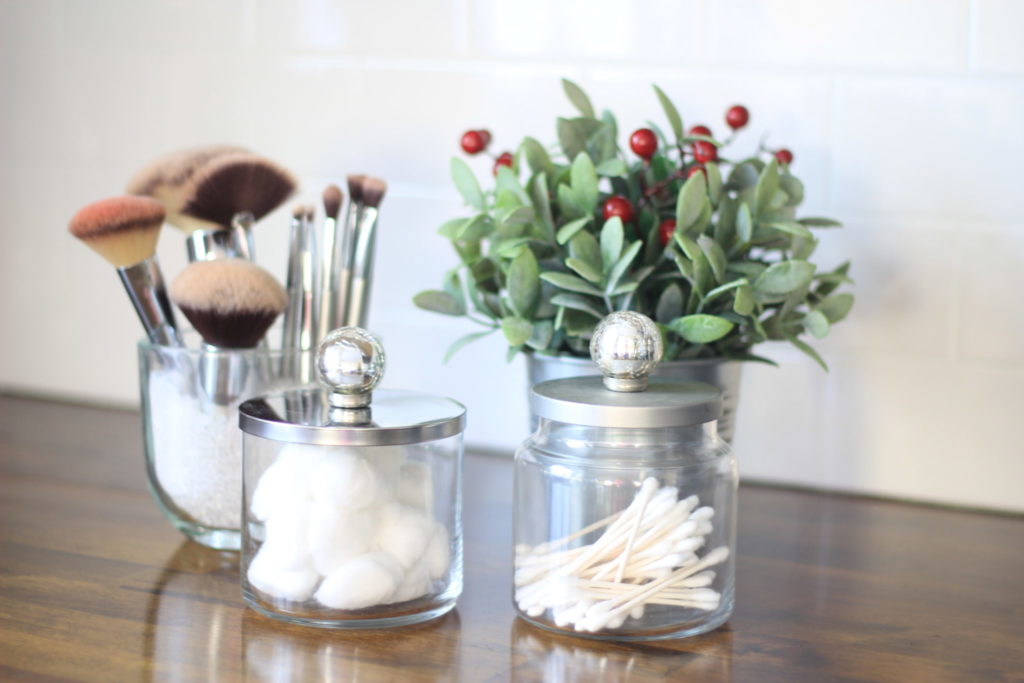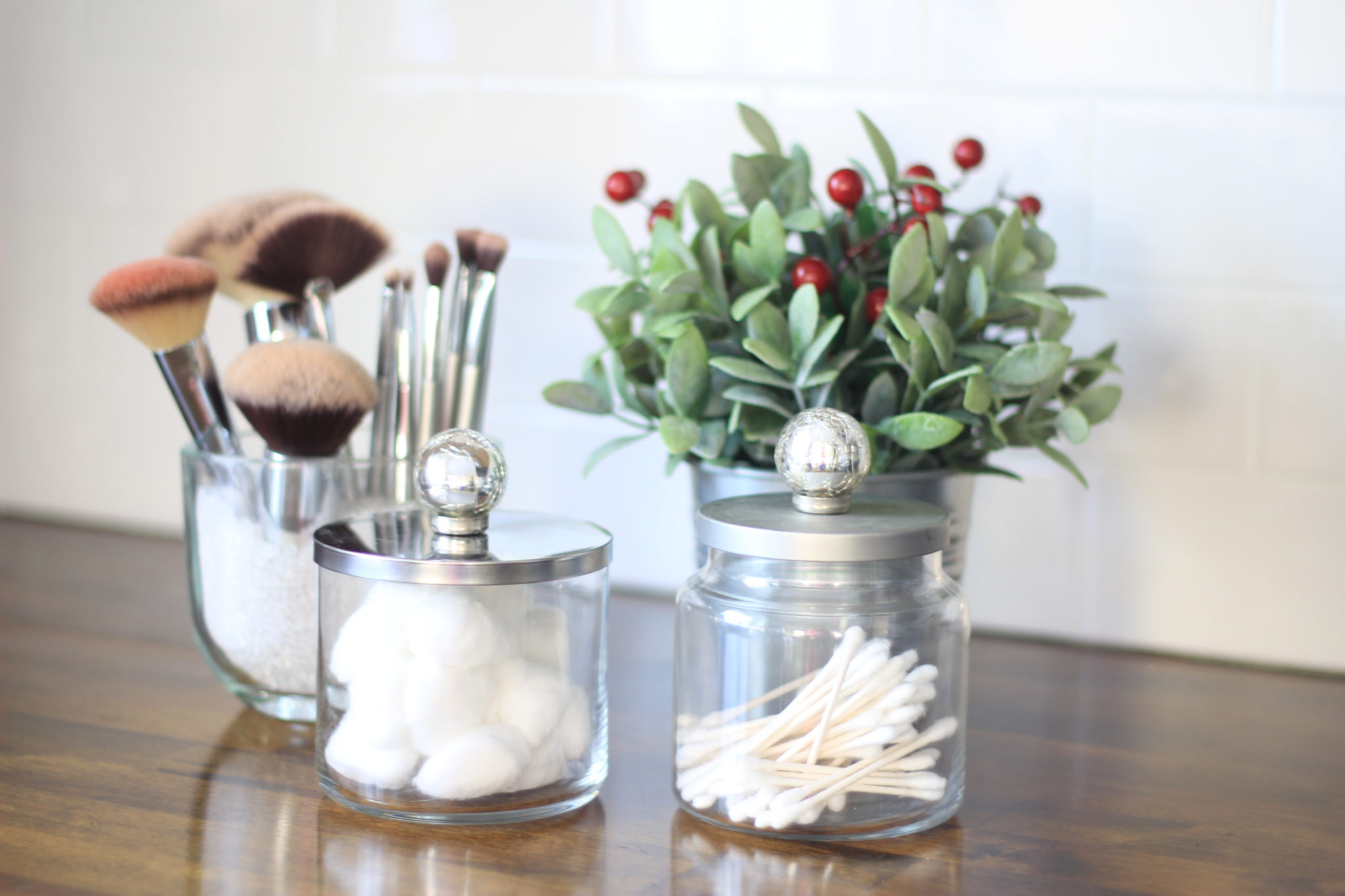 Aren't the best gifts those that are practical, yet unique? I'm always hesitant to buy myself pretty containers (there are so many other things to spend money on, right?!) and typically end up with a basic, affordable set. So, I know I'd appreciate a gorgeous set of glass storage jars as a gift. Here are a few more unique – yet useful – gift ideas: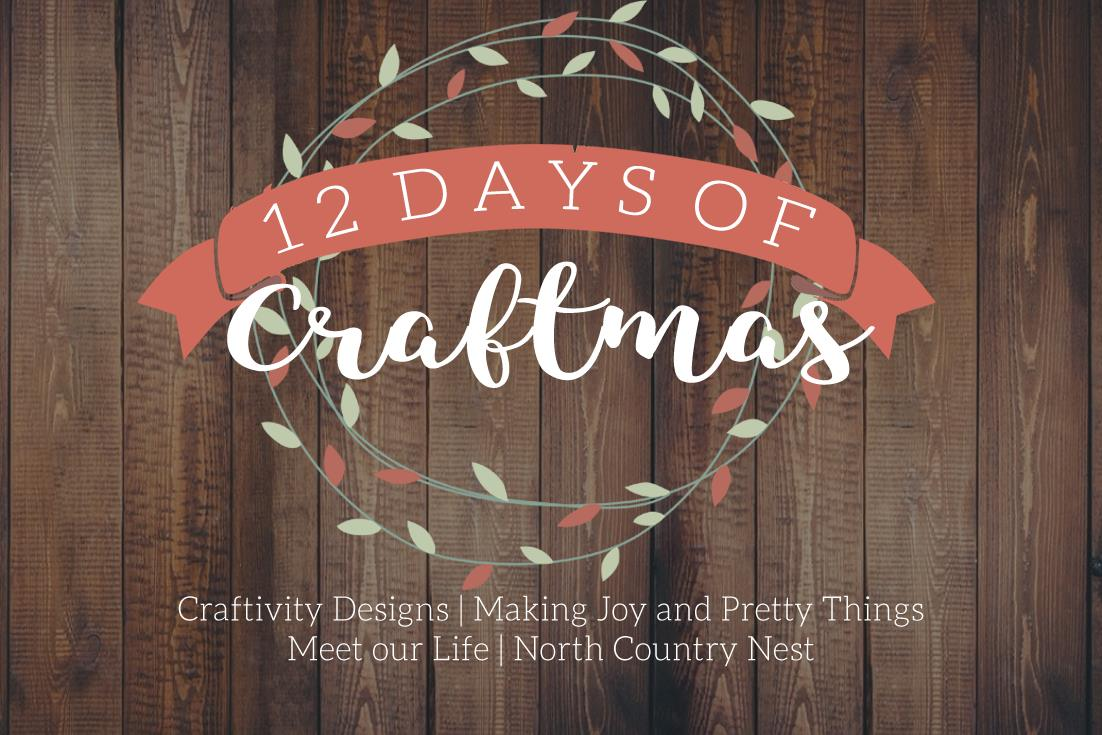 Handmade Gift Ideas
Once you finish a set of bathroom containers, don't let the creative juices stop flowing! We've got 11 more handmade gift ideas as part of the 12 Days of Craftmas (including more practical gifts such as pretty corbel bookends and a beautiful wood tray). Be sure to check those out too! Plus, a longtime fan of homemade gifts, I've compiled a list of over 25 Simple Handmade Gift Ideas.
12 Days of Craftmas (Handmade Gift Ideas)
The 12 Days of Craftmas is a holiday series featuring 12 Handmade Gift Ideas from 4 bloggers. Up the ante this Christmas season with homemade gifts that are stylish, affordable, and unique.