Skip the basic clay pot and try one of 3 vintage planter ideas, instead. Unique plant pots make indoor plants charming and fun!
Houseplants are addicting, right? So hard to pass up… especially when it is labeled "easy care". Similarly so, a plant lover often becomes a planter addict. And – I've learned – there are many places to find a planter, beside the garden center. In fact, some of my favorite pots are items repurposed as a vintage planter.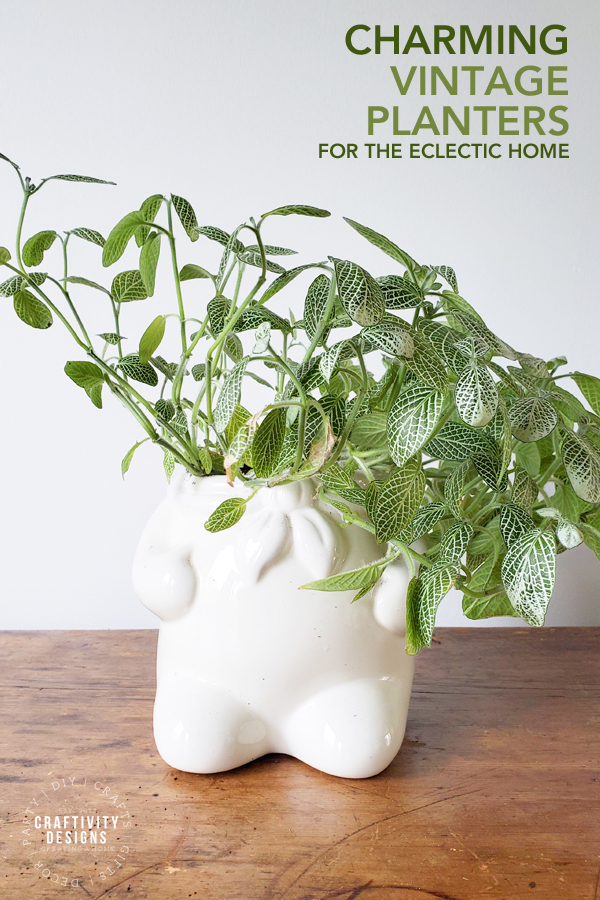 3 Vintage Planter Ideas
From enamel cups to cookie jars, search through yard sales, basements, and consignment shops which are treasure troves filled with unique plant pots.
1. Cookie Jar
Use the base of a vintage cookie jar as an unusual plant pot. It's quirky and fun, and sure to be a conversation piece.
Long before my husband and I met, he collected several quirky pieces of Pillsbury Doughboy kitchenware. One of his favorite pieces was the cookie jar… until the lid ended up in pieces after I broke it (womp womp). Therefore, I took it as my duty to bring this little guy back to like with a little "hair".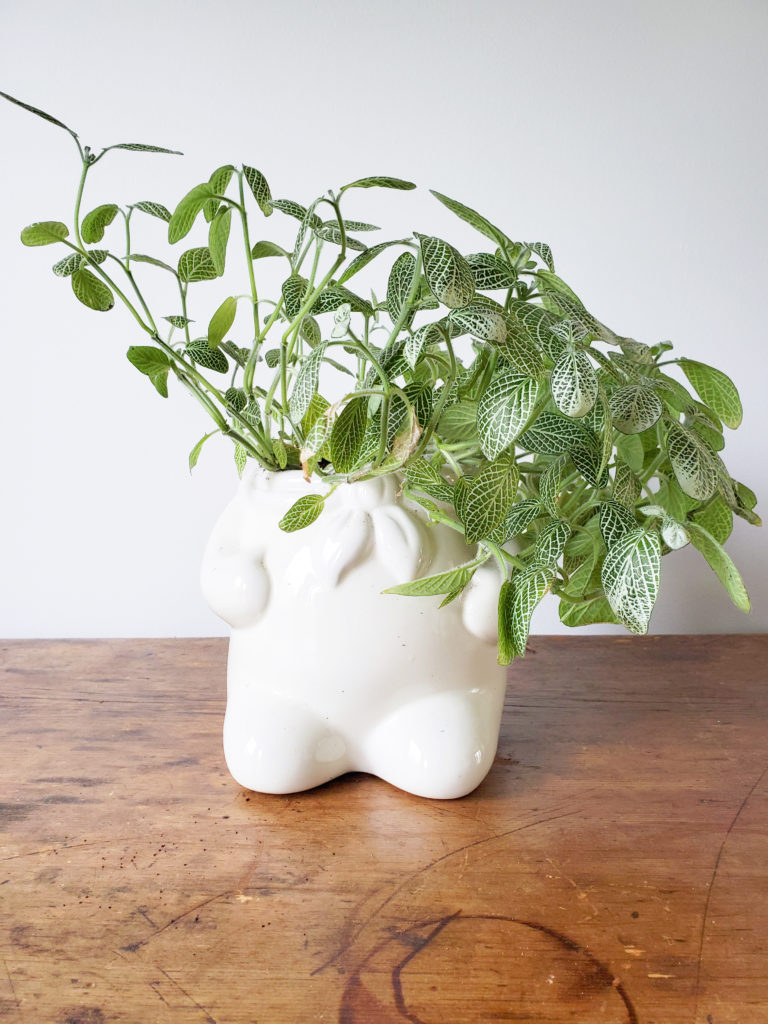 Isn't he cute? Sitting on the open shelving in our kitchen, this unusual planter is a charming surprise.
2. Pitcher
Repurpose a vintage pitcher as a unique planter, especially if that pitcher is shaped like an animal (am I right?!).
Seriously, this cute little piggy was dying to get out of the cupboard and into the limelight! Not one to say no to a sweet piglet, I filled her with dirt and a low light houseplant.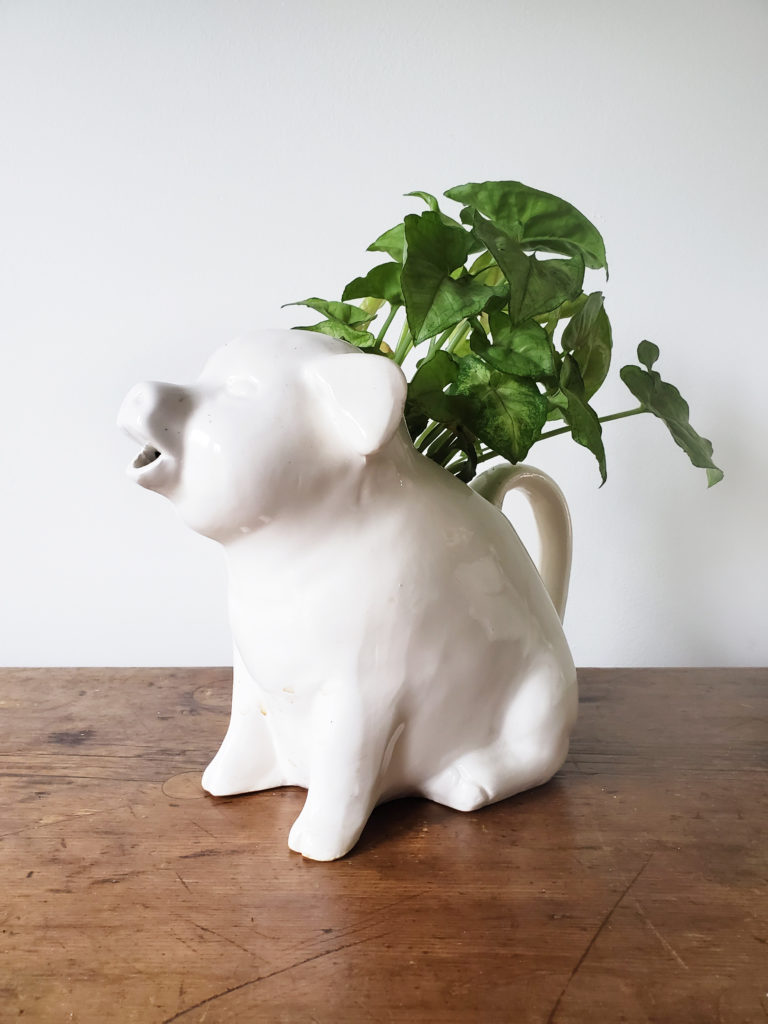 3. Enamelware
Small houseplants and succulents fit perfectly into vintage enamel cups. If you need something larger, enamelware bowls or pots are excellent vintage planter ideas, as well.
Years ago, at the World's Longest Yard Sale, I found a charming set of floral enamelware filled with succulents. These pretties have graced our shelves with various succulents (both live and faux!) ever since.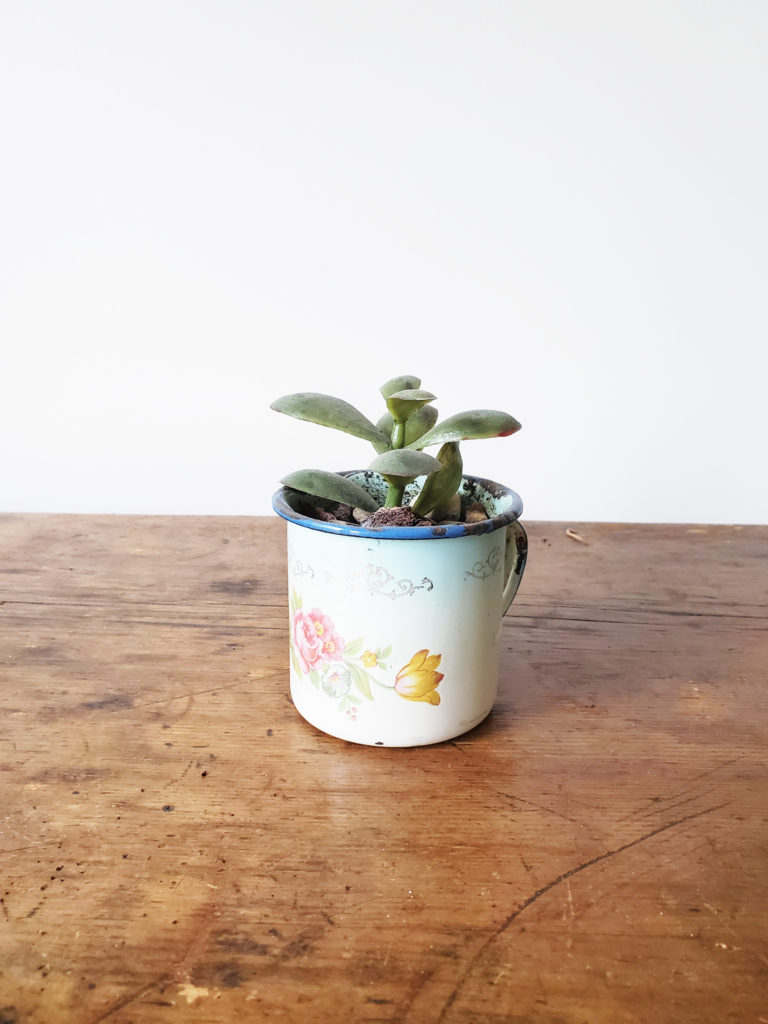 How to Plant in Vintage Planters
It can be tricky to use vintage planters because there may not be a drainage hole. For example, in the case of a cup or a pitcher, there is obviously not a drainage hole (after all, that would defeat its original purpose!). Therefore, it's imperative to account for drainage when planting in unique plant pots. There are several ways to plant in planters without holes, and each method can be used standalone or in combination with other methods.
How to Plant in a Plant Pot Without Holes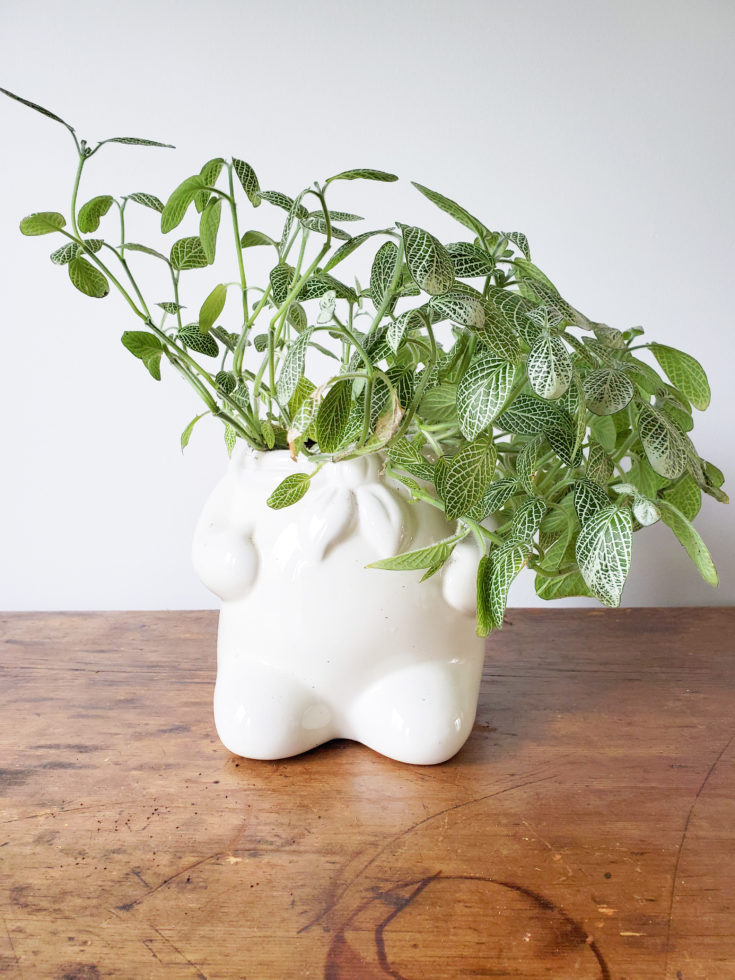 There are several ways to plant in planters without holes, and each method can be used standalone or in combination with other methods.

Prep Time 5 minutes

Active Time 5 minutes

Total Time 10 minutes

Difficulty Easy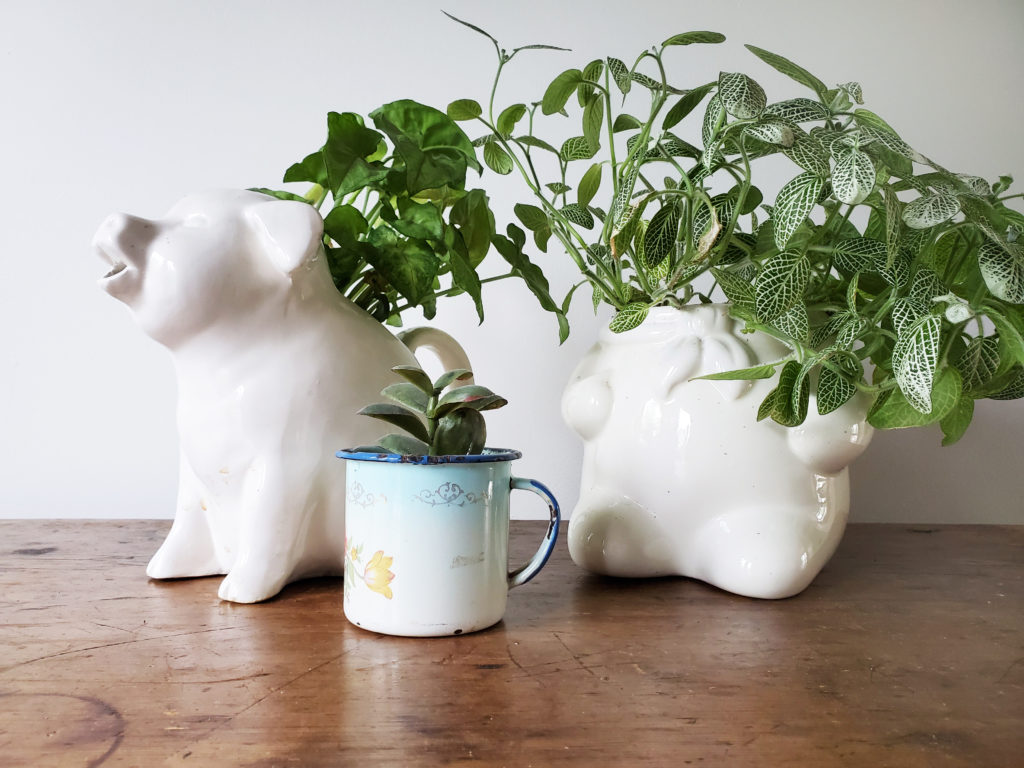 If you liked this gardening post, you might also like: