Learn how to make a personalized wood sign. A wood sign with family names is an affordable and thoughtful handmade gift idea!
On the 11th day of Craftmas, my true love gave to me… a personalized wood sign.
Are you just now finding the 12 Days of Craftmas Series? If so, you're in for a treat! Each day, December 1-12, 3 bloggers and I are bringing you a handmade gift idea. I am so impressed with my talented friends and am excited to bring you this lovely collection of crafted gifts.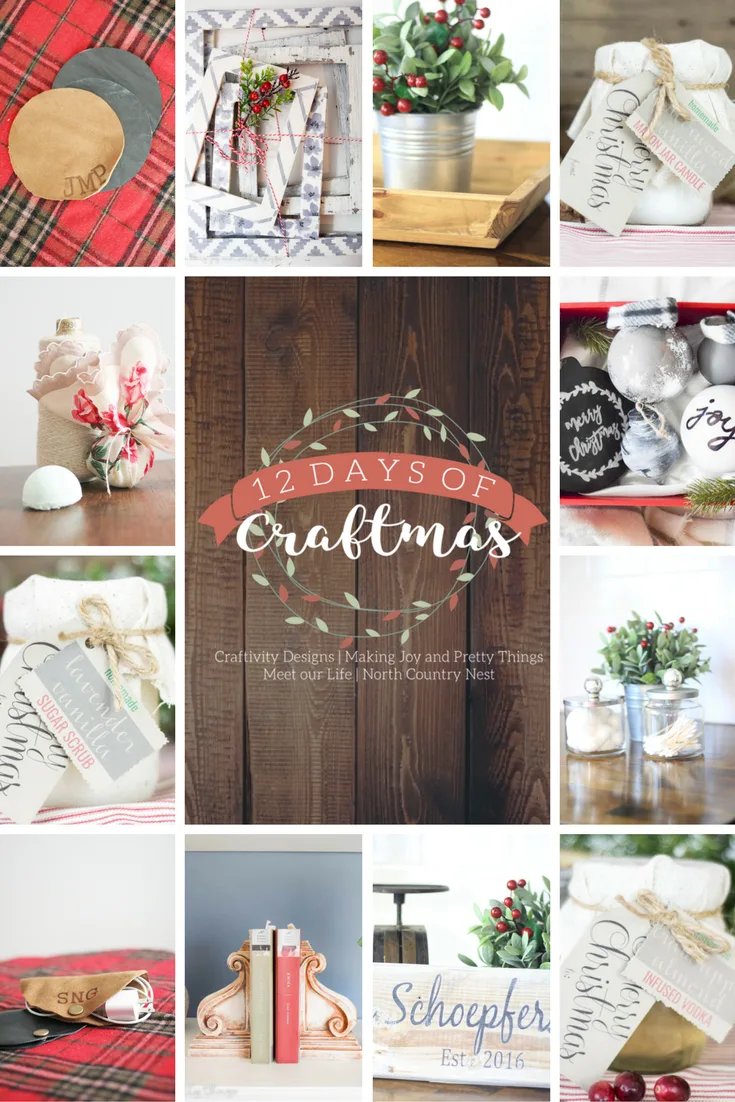 How to Make a Personalized Wood Sign
Sabrina, from Meet our Life, does rustic style beautifully! This personalized wood sign is no exception. Beyond the fact that it is a simple, classic, customized gift, I also love that Sabrina's tutorial includes reclaimed wood.
When I was young, my grandparents had a barn on their property. After a fire late in my grandmother's life, my aunt collected several pieces of reclaimed wood from the barn. She hired an artist to paint pictures of the family home onto the reclaimed wood.
If you have salvaged wood from a family home, piece of furniture, etc… how perfect would it be for a family name wooden sign?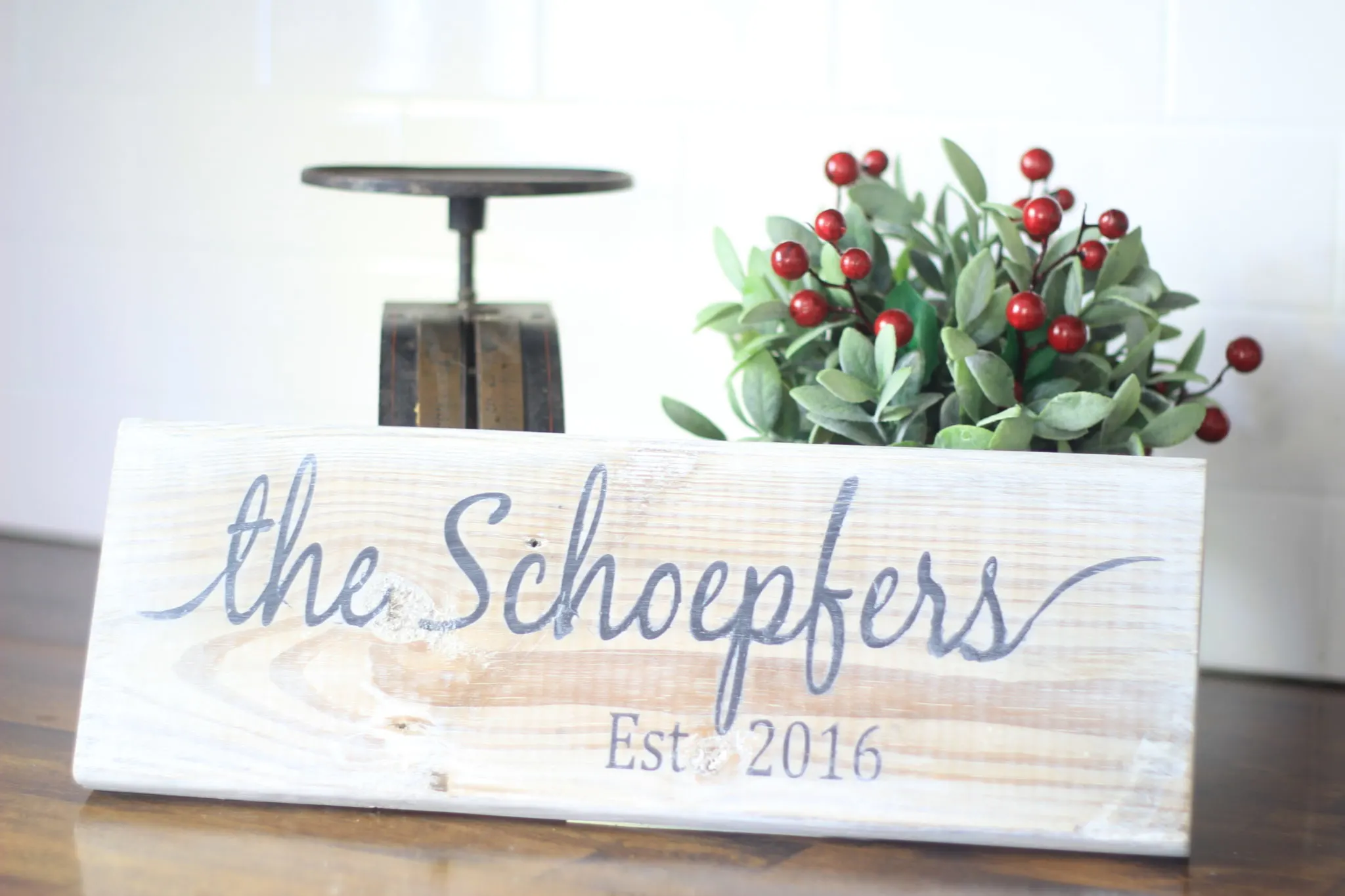 I am a big fan of customized gifts, so this tutorial by Meet our Life is right up my alley. A few of my other favorite personalized gift ideas include: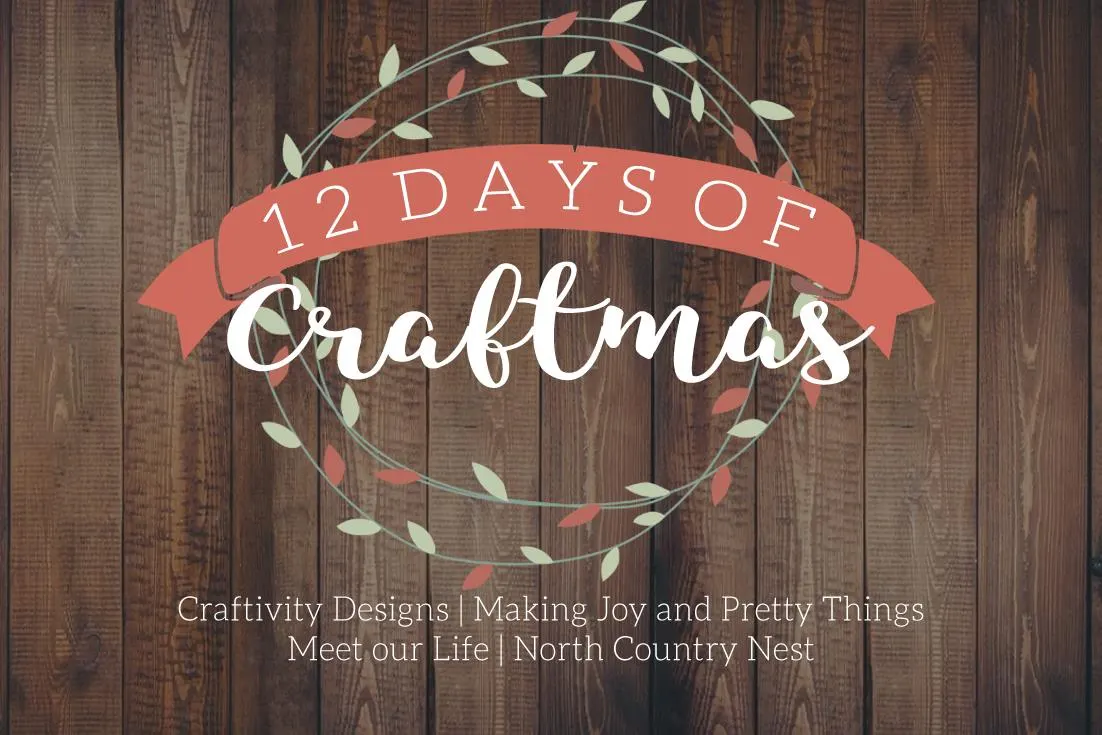 Handmade Gift Ideas
Once you complete your personalized wood sign, don't let your creative juices stop flowing! We've got 11 more handmade gift ideas as part of the 12 Days of Craftmas (including more personalized gifts such as leather coasters and cord keepers). Plus, a longtime fan of homemade gifts, I've compiled a list of over 25 Simple Handmade Gift Ideas.
12 Days of Craftmas (Handmade Gift Ideas)
The 12 Days of Craftmas is a holiday series featuring 12 Handmade Gift Ideas from 4 bloggers. Up the ante this Christmas season with homemade gifts that are stylish, affordable, and unique.